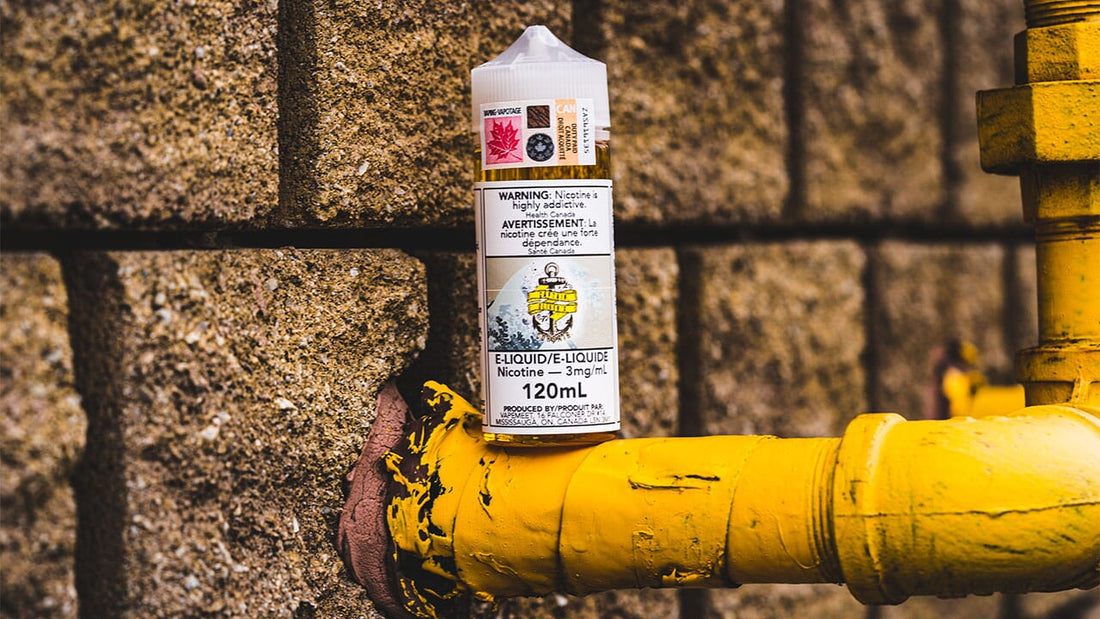 You Should Know What You're Vaping!
Here's How it's Made...
Certified 
ISO-9001, GMP, HACCP Certified Lab
Powered by Isolocity production and quality management software
24-month sample retention (for batch traceability)
Pest control via Pestend (Health Canada Compliant)
Ingredients

Vegetable Glycerin - USP 99.7% Grade
Propylene Glycol - USP 99.7% Grade
Natural and Artificial Food Flavouring - USP Grade
Nicotine - USP 10% base solution, individually batch tested and traceable
Compliance
Compliant to Canada's federal Tobacco and Vapour Products Act (TVPA)
CCCR 2001 Compliant labels with necessary safety data and danger warnings
100% Batch Traceability for every ingredient and finished product, from production to the end user.
CCCR-Compliant Chubby Gorilla Bottles - Child Resistant and Tamper Evident cap
Our E-Liquid is produced, inspected, and securely stored in a climate-controlled environment, steeped to perfection.
What You Won't Find in Your Bottle...
NO VITAMIN-E ACETATE This is the ingredient believed to be responsible for the illnesses and deaths in the United States (from Contaminated cannabis vape products)
NO THC
NO CANNABIS
NO MCT OIL
NO LIPIDS OR FATTY ACIDS
NO ALCOHOL
Located in Brampton, ON (1 Royce Avenue, Unit 2)
13,000 Square Feet
1,000 Square Foot Laboratory and ISO-7 Certified Cleanroom
500 Square Foot Secured Cold Storage for Finished Product
Designated Quarantine and Receiving Area for Incoming Raw Materials