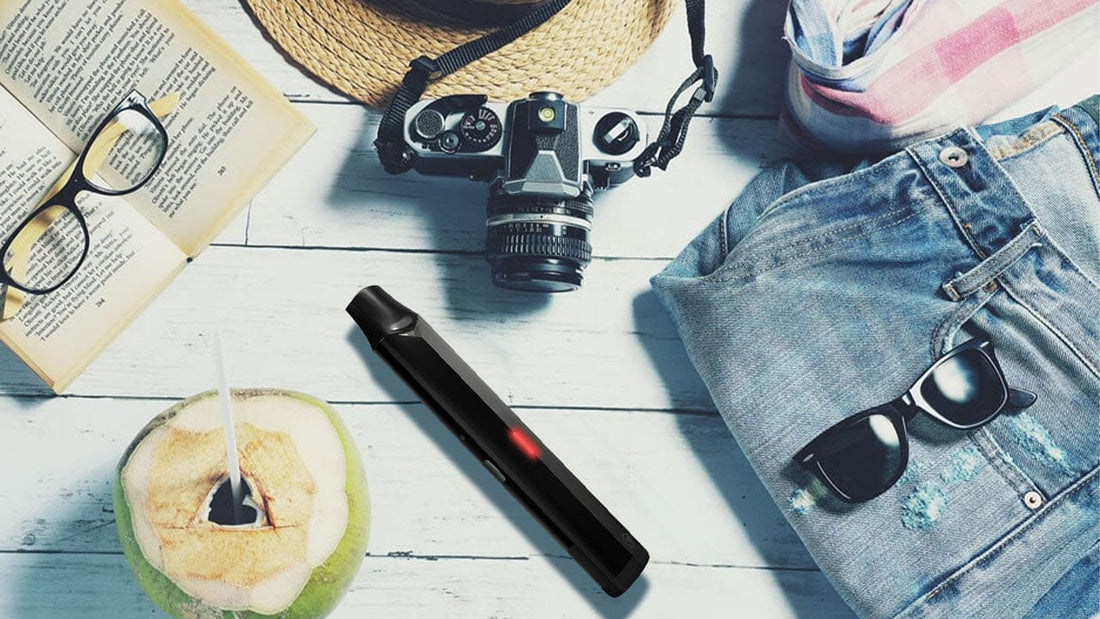 What do I need to know for traveling with my vape?
Travelling is exciting but stressful, especially if you're a vaper. Vaping devices are now a common travel companion for many people. While vaping does not pose any safety risks in flight, there are still some regulations regarding e-cigarettes that you should be aware of to ensure a smooth and hassle-free travel experience. This post will guide you through the steps to travel with your vape safely and comfortably.
Check Airline Regulations Before You Travel With A Vape
Before you begin your journey, you must ensure that your vape device is conditionally permitted on your airline. Every airline has different rules regarding e-cigarettes, and some airlines even ban them altogether. Even if vaping is allowed, be mindful of the rules surrounding vape devices, e-liquids, and batteries. Try to research your airline policies and regulations, which will vary based on their location and restrictions.
Pack Smart When Traveling With A Vape
When packing your vape, place all batteries and vape devices in your hand luggage and pack the liquids in a clear, secure bag. Never leave batteries or mods in checked baggage, as they are considered dangerous items that could harm or affect the airplane's components. There could also be certain restrictions on the amount of liquids permitted on the flight. Therefore, it is crucial to check beforehand to avoid any potential mishaps at security, which may cause delays.
Vape Considerately:
Vaping might be uncomfortable for some passengers in and off on your adventures. Therefore, it is necessary to practice courtesy and be considerate of others, especially when it comes to vaping. Always ask for permission before vaping around other people, and refrain from vaping in passenger spaces to avoid discomforting other passengers. If you are unwilling to ask, you could always take advantage of the designated areas in some airports for vape users and smokers.
Refill Responsibly:
Although you may be permitted to have enough vape juice for your personal use, it might be better to choose disposable vapes for your trips instead of carrying a large tube of vape juice. Carrying extra vape juice containers can also lead to leakage and spills, which can add excess mess. Ensure you dispose of any rubbish and adequately store your device, vape juice and all accessories when packing up.
In conclusion, travelling with a vape is easy if you follow simple guidelines to vape safely and considerately. Be sure that you keep your vape devices and accessories secure and in your carry-on luggage instead of checked baggage. Be mindful of your airline's regulations to avoid surprises, and respect the passengers around you by asking politely for permission before vaping. With these simple tips, you can have a pleasant, stress-free travelling experience with your vape.
Need more vapes in your feed? Stay up to date with all our deals and promotions by following our Instagram page!