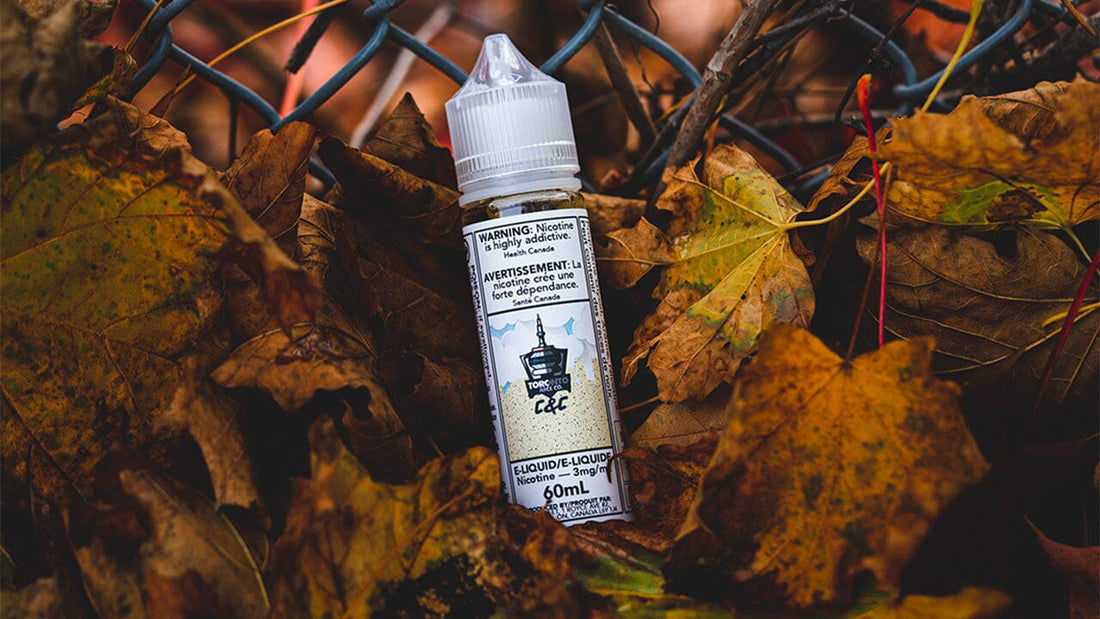 Breaking News: VapeMeet Unveils Unbelievable Ejuice Blowout Sale!
Limited-Time Offer: 20% Off Premium E-liquids
VapeMeet is excited to announce our highly anticipated "Ejuice Blowout" sale, and it's nothing short of extraordinary.
Unprecedented Discounts on Premium E-liquids
This sale is a dream come true for vaping enthusiasts and flavour connoisseurs. VapeMeet offers an incredible 20% discount on all discontinued e-liquids, making it the perfect time to stock up on your favourite premium flavours. Whether you're a fan of fruity blends, dessert-inspired vapes, or classic tobacco flavours, you'll find something to tantalize your taste buds.
As part of our commitment to bringing you the latest and most exciting flavours, we've discontinued some of our e-juice offerings. While this might be bittersweet for some loyal fans, it's all in the pursuit of innovation. We're making room for fresh, cutting-edge creations that will soon grace our shelves. But don't worry, during the "Ejuice Blowout" sale, you'll have the exclusive chance to snag your favourite discontinued e-liquids at an unbeatable 20% discount. It's a farewell party for these beloved flavours, so stock up now and savour them while you can. We can't wait for you to explore our upcoming e-juice innovations shortly!
Act Fast – These Flavors Won't Last!
While the discounts are generous, you'll need to act quickly. The "Ejuice Blowout" sale is a limited-time offer, and once these exceptional flavours are gone, they won't be restocked. Don't miss your chance to savour premium tastes while saving some cash.
Featured flavours that are on our discontinued list include:
Toronto Juice Co. C&C E liquid: This vape is a delicious blend of crisp and cream and gets even better with age. So let it steep to bring out the best flavour possible. C&C E Liquid is the perfect e liquid for a delicious and creamy vape. 
Dandies Bubble E Liquid: This tastes so real it will trick you into chewing. This is the go-to vape juice when you want something satisfyingly sweet. If you love sugary flavours, then this is the product for you!
Captain Olivers Gibbons Grog: This delicious vape juice is a creamy pumpkin flavour with our signature vanilla bean base, traditional pumpkin spices, and a touch of cream. Captain Olivers Gibbons Grog E Liquid is the perfect flavour for all your Autumnal cravings!
(check out the full list on our website)
How to Participate
Participating in the sale is easy. Simply visit VapeMeet's store or website and browse our extensive selection of e-liquids. Add your favourite discontinued flavours to your cart, and the 20% discount will automatically apply at checkout.
Final Thoughts
VapeMeet's "Ejuice Blowout" sale is causing a sensation in the vaping world and for a good reason. With unbeatable discounts on premium e-liquids and the opportunity to explore the Original Flavour Extravaganza, this is a sale that no vaping enthusiast should miss. Remember, time is of the essence, so head over to VapeMeet today and treat your taste buds to something truly extraordinary!
Disclaimer: This sale is available for a limited time only. Prices and availability are subject to change.
At VapeMeet, we're committed to providing you with premium vaping solutions. Explore our range of products and take advantage of exclusive deals to enhance your vaping experience. Choose STLTH Pro and redefine the way you vape! Stay updated with all our deals and promotions by following our Instagram page!