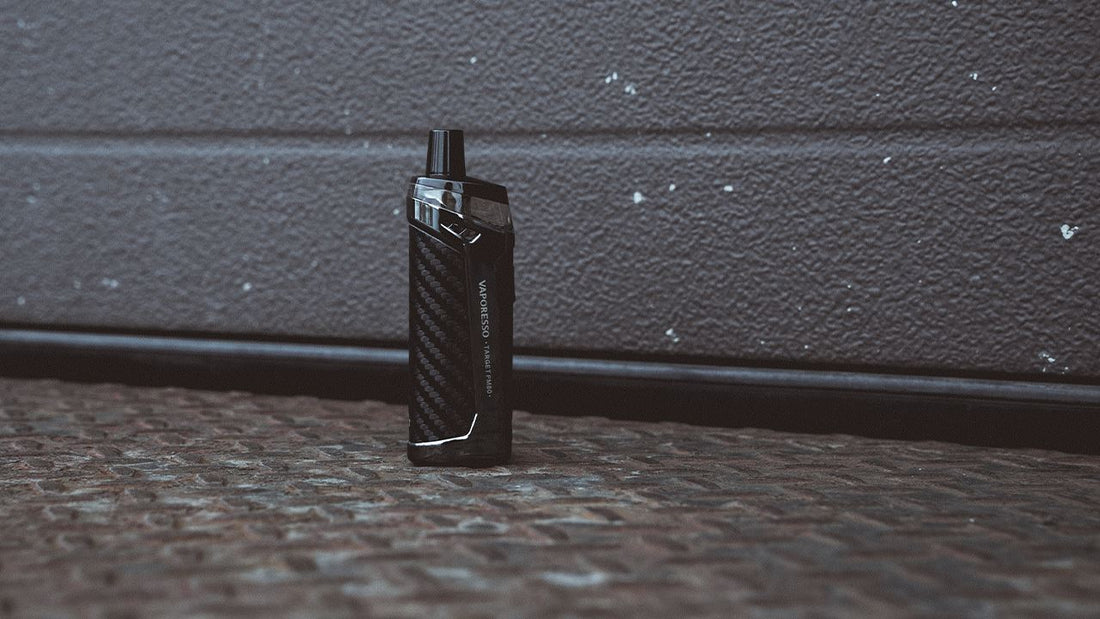 Why We LOVE the Vaporesso Target PM80!
The Vaporesso Target PM80 just landed at VapeMeet and it takes a different approach to pod systems. Typically these devices use minimal power to provide a rather cigarette-like experience. The Target PM80 does quite the opposite. 
Touting itself as a "power focused sub-ohm pod mod", Vaporesso has made something that is definitely worth your attention!
DESIGN
The Target PM80 features a rather compact design coming in some eye catching colors like black with carbon fibre and green and red with stylish abstract accents. The battery sports a 0.96" TFT screen that is extremely clear and provides an easy readout of important information like wattage, resistance, puff counter and battery life.
BATTERY
The Target PM80 features 80W output and a 2000mAh battery. Despite the high power output of this device, battery life is great! With moderate use the battery will easily last all day. Heavier users may see shorter life, but the extremely fast 2A charging will get you back to vaping in no time!
PODS
The Targets pods have a 4mL capacity and make use of Vaporesso's new GTX mesh coils. Pods are refilled on the bottom using a small cap. On many devices, rubber caps can be a PAIN to remove/replace. The Target uses a harder material that is extremely easy to use even with larger hands. The pods do not directly have adjustable airflow, but optional vent covers are included if you'd like to tighten how the device pulls.
PERFORMANCE
If you're looking for stealthy vape this kit is not for you. The Target PM80 produces vapor comparable to a full-sized mod. This is thanks to the new Vaporesso GTX coils. These coils feature high wattage ranges (0.3ohm @ 32-45W & 0.2ohm @ 45-60W) to provide fantastic flavour and vapor production. Due to the high power output of these coils, using salt nicotine is NOT recommended. This will likely change in the future, as a lower power coil would be the only requirement.
We think Vaporesso knocked it out of the park with the Target PM80. It's compact size and big performance is definitely a winning combination! Pick up your own Target PM80 today at VapeMeet!