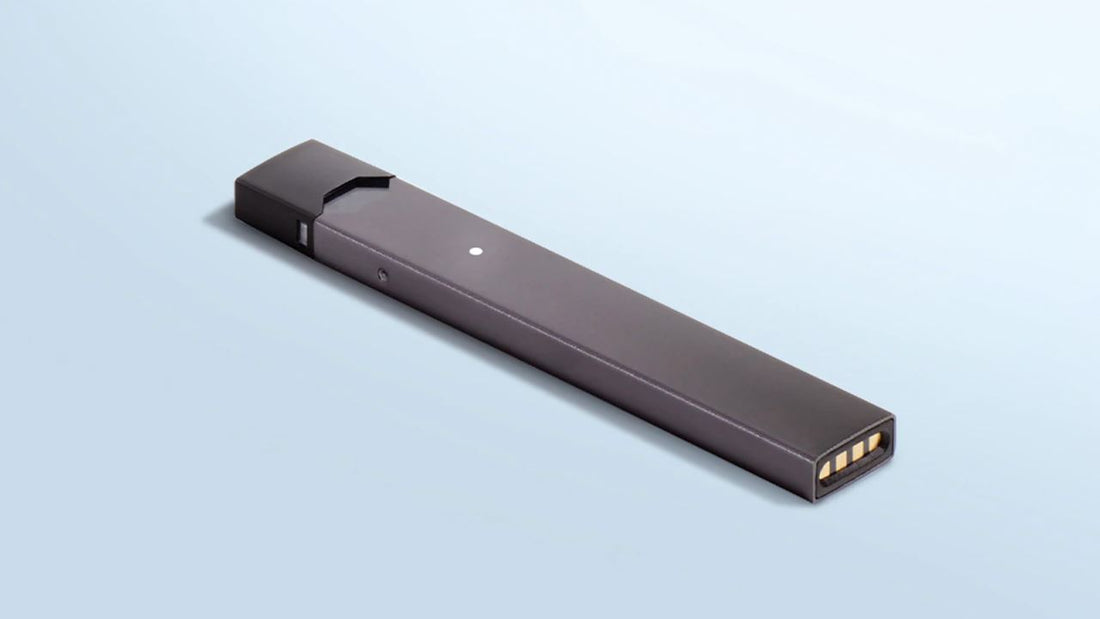 Why Juul is Still the Best…
Why Juul is Still the Best…
The Juul made its way onto the market back in 2015 and their team has been making big moves ever since. Have they lived up to all the hype though? We think so.
While there have been countless pod systems popping up, attempting to take some of Juul's massive market share, none have been able to deliver the same tiny profile, ease of use and above all else, reliable performance.
While vaping in general has become far more popular amongst former smokers (long before Juul hit the scene), some people just don't have the time or the patience to deal with more traditional, open-system setups, and that's where the Juul really shines. You buy a device, pop in a pod, and that's it. Really.
Everything in the minimalist packaging is intuitive, you really don't have to know anything about vaping to get your Juul working right out of the box, and that's a great thing. The little light lets you know when it's time to charge, and it charges quickly.
The Juul uses salt nicotine, which means that although the pods are small, they carry enough nicotine to get you through the day. It also means you can spend less time vaping and fiddling with your tank. It's mindless, and doesn't turn vaping into a chore.
There are enough flavours to choose from to keep things interesting and you don't have to worry about replacing your Juul if it stops working. The warranty is great, but you won't need it. We've fed 100s of pods through our Juuls and have never had an issue. Just don't lose it (did we mention it's small and convenient?).
So the Juul is great. Why are other companies trying to go toe-to-toe with a device that is nearly perfect? Well, the success of the Juul has a lot of companies racing to get their slice of the market pie. 
The Vype ePen3 (or just 'Vype') is British American Tobacco's crack at bat. While it has certainly exposed former smokers to vaping, it really lacks in its delivery -literally.
The lower, free-base nicotine normally wouldn't be a problem, but the device and coils are too under-powered (in our opinion) to satisfy the needs of someone used to cigarettes (not to mention the cost per mg of nicotine is much higher compared to the Juul, and certainly to traditional e-liquid sold for open systems).
In our opinion, the combination of the Vype's low power and relatively low nicotine content (compared to the Juul) means that it is overpriced, and under-delivers. Did we mention it is also big? They could have crammed a lot of tech in there – made it adjustable for instance – it just feels rushed overall.
Big Tobacco isn't the only one after Juul's head though. People can't stop talking about products like the Mylé. This system is a lot closer to the Juul than the Vype. It's a little bulkier and not as intuitive considering the pods and its interface, but it does perform well. However, they are also one of the targets of Juul's recent slew of patent infringement suits:
https://vaporvoicemagazine.com/breaking-juul-files-complaint-against-18-manufacturers-alleging-patent-infringement/
Not only is Juul the king of marketing and performance, they are steadfast in protecting their brand through monitoring violations and enforcing their patents with respect to their would-be competitors like the Mylé. Juul is here to stay, and backed by their huge presence, it looks like they'll remain on top.
We see the Juul as the perfect device to get started with vaping. It's affordable, effortless and performs better than any other closed starter system on the market. VapeMeet is still proponent of open systems as well, and we're here with Canada's favourite products if and when you're ready to transition to a more robust system.