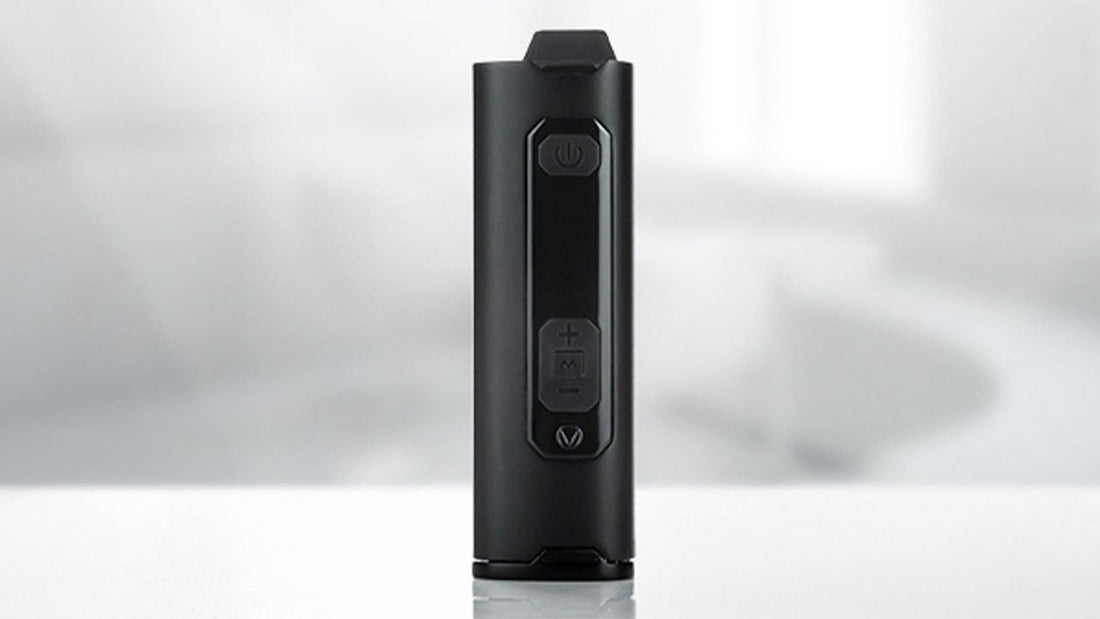 Vivant Rift Vaporizer Review
There's a lot of benefit to moving from smoking cannabis to vaping it, including a wider variety of flavour profiles, avoiding harsh smoke, and making your cannabis last longer. However, one of the major drawbacks for many cannabis vaporizers is how long it takes to start making vapour, and how much vapour can be pumped out when the heating chamber gets hot enough.
While this is an inconvenience for many vaporizers, it is decidedly not a problem for the Vivant Rift. With a unique bowl design and plenty of power to go with it, the Rift can power through loaded herbs very, very quickly. The result is thick vapour with plenty of kick that is so often lacking in other vaporizers.
Ready for a cannabis vape that kicks hard with the best of them? Take a closer look at the Rift to see how it can give you that potent vapour you've been searching for!
Look and Feel
The Rift has a sleek, discrete look to it that will feel great in the grip of your hand. It sports an all-black design, with the power button, digital display, and menu toggle buttons located on the face of the device. It can easily be used with one hand, and the design is perfect for public use (though the performance will entice users to use the Rift in the privacy of their home, too!)
The loading chamber flips open, with the mesh filter and the tri-heating chamber being separate, removable pieces. This makes cleaning a lot easier, which will be more challenging given the nature of the heating chamber (you're gonna have a pretty messy time).
The mouthpiece is external and short, which aids in helping the device remain incognito while in use. Overall, the Rift has a look and feel that are sleek, simple, and discrete. Beginners will pick up on using it quickly while veterans will want to stay due to the unique performance of the vaporizer.
Performance
The Rift really shines for vapers that are fans of high-temperature vaping. It features a "Turbo Mode" that brings the heating chamber to max temperature in a matter of seconds. This quickly produces thick, strong vapour, which is perfect if you want your puffs to be potent but you don't want to stand around vaping for 10 minutes.
If you're not looking to slam a bunch of vapour as fast as possible, the Rift supports precision heating controls (up to 165C). You'll also find a wealth of performance features, including automatic safety shut-off and the ability to extend sessions beyond the safety default.
The Tri-Bowl is a unique feature that allows you to mix and match what kind of cannabis (or dry herb in general) you want to vape. The Rift also comes with concentrate pads, so vaping wax concentrates are also an option with this device (though we recommend a dedicated wax pen if concentrate is your preferred material to vape).
The performance of the Rift is excellent, especially if you plan on taking advantage of the Turbo feature for super thick, potent hits of vapour!
Conclusion
If you've been reluctant to move from smoking cannabis to vaping because of the stereotypical weakness of vapour, you'll feel right at home with the Rift. It is one of the leading vaporizers on the market that produces dense, strong puffs of vapour while continuing to provide an authentic convection vaping experience (the vapour will get thick, but it will never be smoke!)
Those who are more focused on vaping cannabis at low temperatures are missing out on one of the primary features of the Rift, so a different device may suit your needs better. The tri-chamber is more finicky to pack and clean than traditional chambers, though the performance makes taking some extra time to care for the device oh so worth it!
If you love super fast, punchy clouds of vapour in a compact, discrete design, the Vivant Rift is waiting and ready to go home with you!