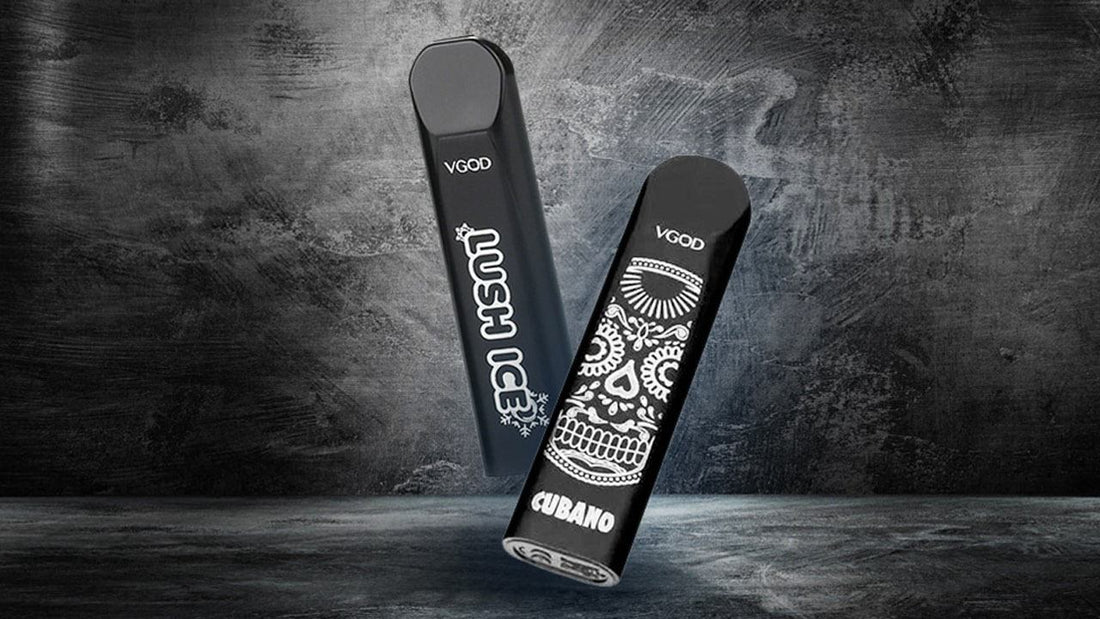 VGOD Stig Disposable Review
If you're looking for a tiny, discrete disposable that packs a punch of delicious flavour, then take a look at the VGOD Stig! You'll feel quite divine taking puffs of their fruity and mint blends, all packed into super convenient, small disposable packages!
VGOD Stig Disposables hold 1.2mL of e-liquid mixed with a 6% salt nicotine concentration. The device uses a draw-fire design and is powered by a 260mAh battery on a 1.5ohm coil. You'll get around 270 puffs out of each VGOD Stig you use!
The Flavours
The VGOD Stig disposable has some great takes on classic flavours and plenty of minty options to choose from. Peruse through their offerings to see if a particular blend looks tantalizing!
You'll get bright sweet and tart sour apple notes with the Crisp Apple Stig. It's reminiscent of sour apples, with an overload on extra sweet and extra sour flavours. If you're looking for something sweet to pucker up to, then grab a puff of Crisp Apple!
Bright, juicy watermelon notes all blasted with menthol make the unique blend of Lush Ice. You'll experience an even blend of sweet, juicy, and icy through the entire vaping experience, which makes Lush Ice Stig a great summertime flavour!
True to its name, Purple Bomb is an explosion of flavour. You'll find a pleasantly aggressive grape taste as soon as vapour hits your mouth, with cool mint rounding out the extreme flavours on the exhale. This is a must-have flavour for grape enthusiasts!
Strawberry e-liquids can often be artificial and chemically sweet if mixed poorly, which is why we love Summer Strawberry. You'll get the perfect amount of fruity sweetness without that icky syrupy aftertaste. It's a refreshing choice for vapers who enjoy authentic fruit flavours.
Mango fans will fall for Tropical Mango Stig fast! Just like with Summer Strawberry, you'll enjoy authentic fruit notes in this vape juice blend, except it's mangos instead of strawberries! If you love the smooth, juicy sweetness of mango, then Tropical Mango will hit in just the right way.
Conclusion
The Stig by VGOD offers an impressive line of mint and fruit flavours, all packed into tiny, discrete devices. Whether you're looking for an incognito way to vape in public, or you're simply looking to try some new tastes, you'll be in good hands with VGOD Stig!