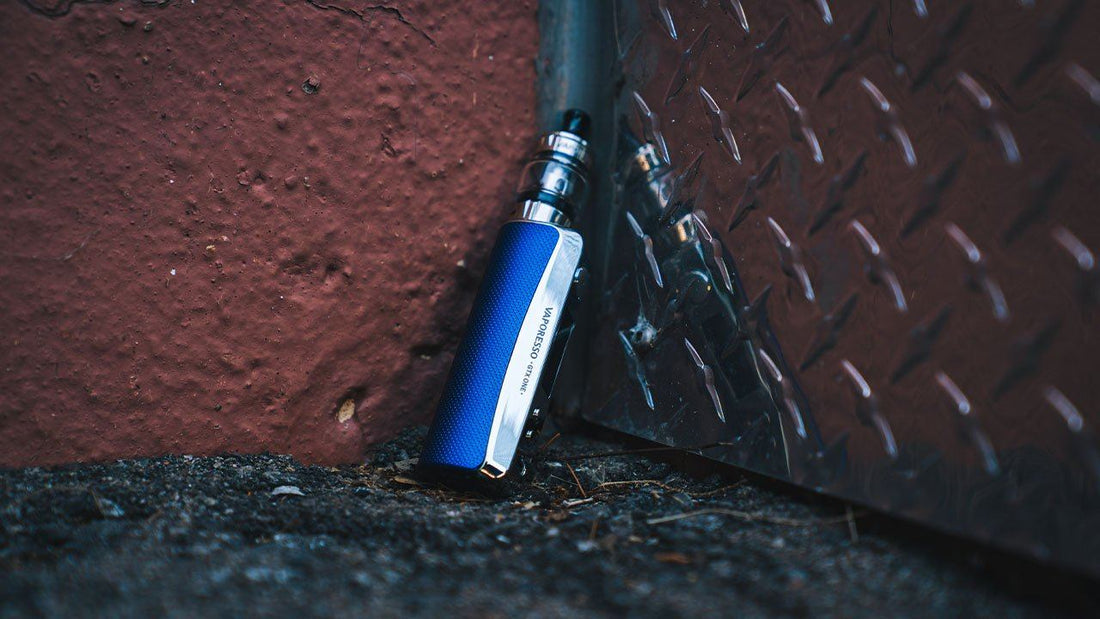 Vaporesso GTX One Kit Review
If you're in the market for a new box mod, Vaporesso is a great brand to start with. They cater to the higher-end device crowd, and the different devices they provide do a good job of filling different niche needs that vapers may have.
For vapers that want a mixture of a premium vaping experience in a small, compact, and discrete body, then the Vaporesso GTX One is a tantalizing option. It sports an ergonomic design and plenty of features to help cater your vaping experience exactly to what you want.
Below, we'll take a closer look at what makes the GTX One a great choice for those looking for a premium, compact experience.
What's in the Box
1 x GTX One Device
1 x GTX Tank Tank (3mL)
1 x GTX 0.8ohm Mesh Coil (Pre-installed)
1 x GTX 1.2ohm Mesh Coil
1 x Replacement Glass Tube (2ml)
1 x USB Type C Cable
1 x User Guide & Warranty Card
Look and Feel
As we've said, one of the most appealing features of the GTX One is its compact form. With dimensions of just 22.7 x 29.3 x 127.5mm, it is a wonderfully slim design that makes it the perfect travel buddy. If you want to throw it in a bag or purse, the GTX One has an anti-scratch coating, so it won't get beat up while in transit.
The GTX One has a nice 0.69in OLED screen, which will show which adjustable features you've chosen. The fire button is conveniently located above the screen, with two physical buttons to navigate those features below the screen. Even with its compact design, the GTX One offers an ergonomic grip for easy handling, and it's easy to keep an eye on the display during use.
Overall, the look and feel are going to be one of the most premium designs you find in a device that is dedicated to a compact, discrete form factor. If you've been wary of smaller vapes because you're concerned with a low-quality handling experience, the GTX One will quickly put you at ease.
Performance
A great physical design doesn't mean much if a device's performance is sub-par, but the GTX One provides a great vaping experience, even with a smaller body. It supports variable wattage between 5-40W, which is easily adjustable on the OLED screen and navigation buttons.
The GTX One is also compatible with two different coils, one with 0.8ohms of resistance (which is great for freebase nicotine e-liquids) and another with 1.2ohms of resistance (which is ideal for salt nicotine e-liquids). You can manually adjust the wattage to further customize your experience, but having resistance options should be appealing to experienced vapers.
The included tank is the GTX Tank 18, and it provides airflow that makes for big, thick, tasty clouds of vapour. The tank has a 3mL vape juice capacity and adding that to the 2000mAh, you can expect to enjoy long, uninterrupted vaping sessions.
Though the GTX One has a small, discrete design, it doesn't compromise on providing a more than satisfactory vaping experience.
Final Verdict
The GTX One positions itself as a tempting option for anyone looking for a high-quality vaping experience boxed into a pleasantly compact design. The adjustable wattage allows for easy customization of hotter or cooler hits, and the variable resistance in your two coil options allows for further catering to your exact preference.
We think both experienced and beginner vapers will find the GTX One appealing. Beginners will like how straightforward the adjustable features are, and the approachable price point makes it a possible upgrade option from disposable or basic pen vapes.
Experienced vapers may see the GTX One as an option for a secondary travel device since it easily is packed away and easy to use in public while still providing great tasting vapour. Whether you see yourself as a beginner or expert vaper, we're sure you'll see something you like in the Vaporesso GTX One!