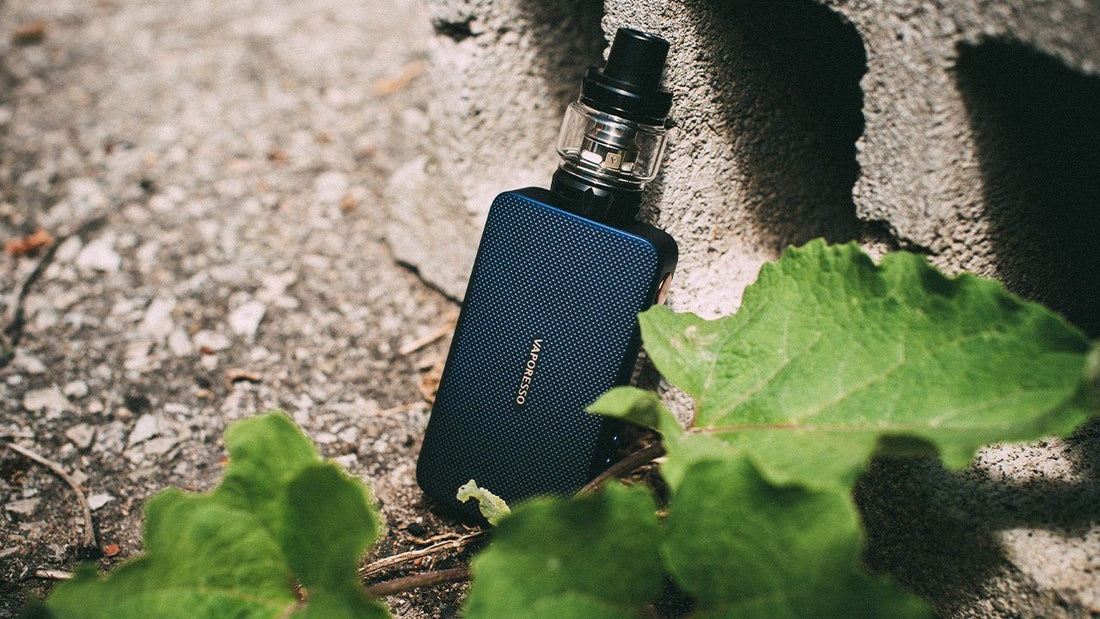 Vaporesso Gen Kit Review
The market is filled to the brim with box mods these days. You'll find budget devices, niche devices, premium devices, and a spattering of other device specialties. The odds are, if you're reading this, you've either used or own a spattering of vape pens and box mods, which means you're probably looking for an upgrade.
That is exactly what the Vaporesso Gen offers. It is a truly premium device, with a multi-layer, smooth coating, tons of versatility and power, and special attention to button placement and available features.
If you know you love vaping, and you've been on the hunt for a truly premium device, then it's time to take a serious look at the Vaporesso Gen.
What's in the Box
1 x GEN Device
1 x SKRR-S Tank (8mL)
1 x QF Meshed Coil 0.2Ω (Pre-installed)
1 x QF Strip Coil 0.15Ω
1 x Replacement Glass Tube (5ml)
1 x O-Ring
1 x USB Cable
1 x User Guide & Warranty Card
Look and Feel
As soon as you hold the Gen, you'll get an idea of the premium feel it seeks to attain. It uses a four-layer coating to give texture for grip, a smooth surface that's pleasant to the touch, and a durable surface that will resist scratching. Your Gen will look and feel great far beyond when you first open its box!
You'll find an almost 1in OLED screen with the fire button above and the navigation buttons below. Unlike many premium box mods, the Gen has not only two buttons for navigating features, but also a third button that is your confirmation button. It makes it much easier to quickly navigate and select options!
Overall, the Gen just feels good. It has a great feel in your hand, it's easy to navigate and selection options, even with a single hand, and the available colour styles make the device pop. For a premium box mod, the Gen delivers a genuine, premium look and feel.
Performance
Of course, a premium look and feel don't make a box mod a premium one. You need to have a premium vaping experience, too, which the Gen offers flawlessly. If offers variable wattage output between 5-220W, and can read resistances between 0.03-5ohms. It offers a Smart Temperature Control Mode, which detects TC coils and automatically sets the optimal temperature setting for a great vaping experience.
The Gen prides itself in quickly creating vapour that is packed with volume and flavour. It boasts "27% extra cloud and flavour," and backs up those claims with a 0.001s firing speed, and a pulse mode that helps pump in extra power during vaping.
The included tank is the SKRR-S Tank enhances the overall fantastic performance of the Gen. It has incredible airflow for great tasting hits, easy filling, and a spit-back proof tip. While the kit comes with this vape juice tank, the Gen has the versatility to match with most vape liquid tanks on the market. If you have a tank you already love, it likely goes wonderfully with the Gen!
All of this is powered by dual 18650 batteries, an industry-standard in premium vapes. Overall, the versatility and performance of the Gen make it worthy of the premium box mod label (and the premium pricing, too).
Final Verdict
The Vaporesso Gen is truly made for vapers. It has an incredibly smooth, comfortable finish that will resist scratching and keep looking good for years. It's comfortable, easy to handle, and pays special attention to button layout and easy, single-hand use. Its flexible feature offering, enticing performance bells and whistles, and high-end included tank make the vapour produce taste incredibly well while still providing big, voluminous clouds.
Vaporesso insists that the Gen is a great match for beginners and experienced vapers alike, but we see the Gen as an end-game investment for experienced vapers who are well aware of their specific wants and needs in their vaping habit and are ready for a premium upgrade.
The Gen has been a favourite at VapeMeet! If you're ready to see why we love this kit, head over to the Gen Product Page to shop now!