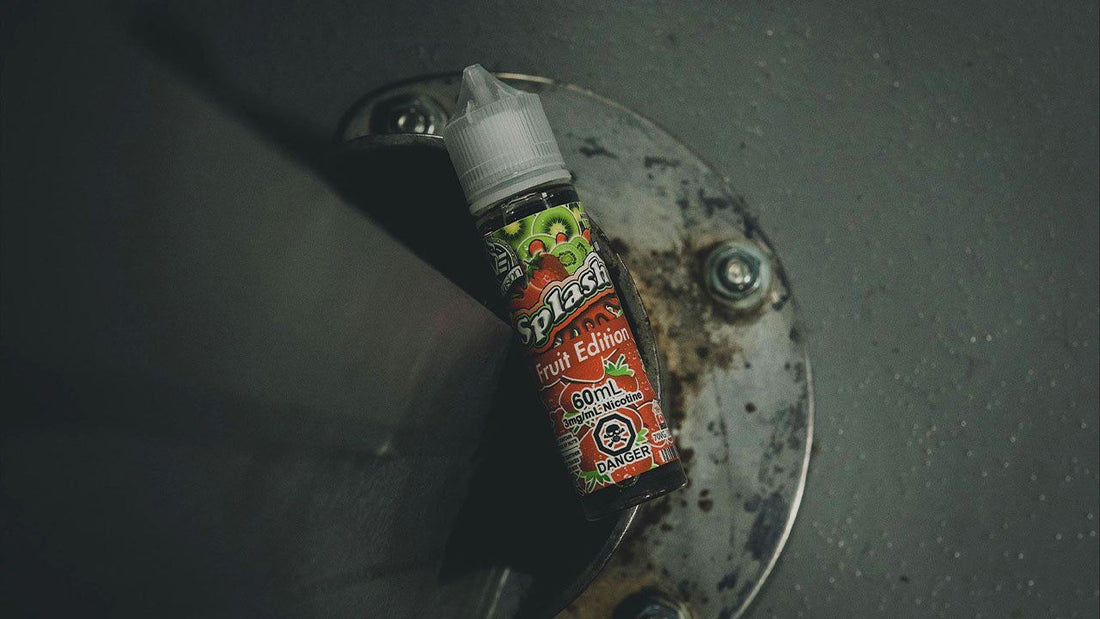 Vape Evasion E-Liquid Review
Sometimes you can just tell that a vape juice is made from low-quality ingredients with little thought put into the recipe. If the quality of ingredients and flavour are your top priorities, then Vape Evasion should be at the top of your shopping list. The makers of Vape Evasion travel the world to find the perfect tastes for their vape liquids, and all flavourings are Kosher-grade.
Vape Evasion e-liquids are available in 60mL bottles and 0mg, 3mg, and 6mg freebase nicotine concentrations. Flavours are blended with a 70VG/30VG ratio, making it easy to puff big, thick vapour clouds without sacrificing the depth of flavour their high-quality ingredients bring.
The Flavours
Vape Evasion focuses on high-fidelity fruit flavours, and their commitment to quality shines through every bottle of vape juice they make.
Splash is a tasty blend of strawberry and kiwi. Unlike other juices with sweet-forward tasting notes or have unpleasant chemical tastes, Splash will feel like a genuine blend of strawberry and kiwi juices. It's a flavour quality that you have to try to believe, but once you take your first puff, you'll be hooked!
Conclusion
Vape Evasion should be a top choice for vapers that value quality of flavour over all else. Fortunately, Vape Evasion not only provides extra tasty puffs, but they also package delicious recipes in blends that give an excellent mouthfeel and satisfyingly thick vapour clouds. If you've been looking for a product line that puts the effort in to create a premium taste, then Vape Evasion should be placed firmly in your shopping cart.