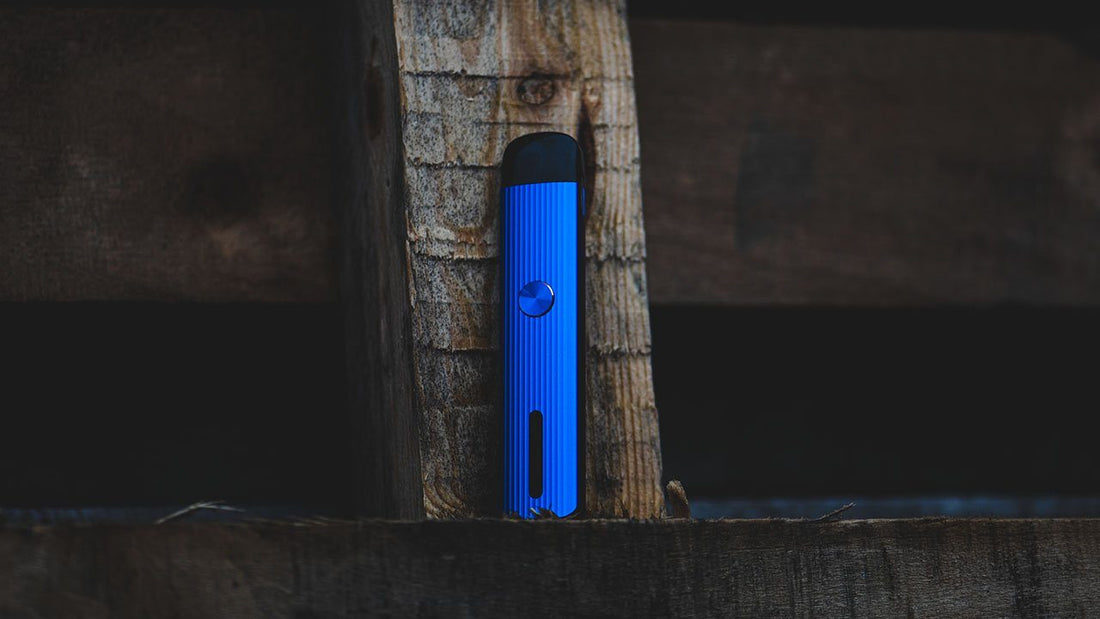 Uwell - Caliburn G Pod Kit Review
At a glance, the Caliburn G looks very much like its predecessor. But look closely and you'll see that this is a bit different than the original Caliburn. The initial Caliburn uses pods that feature built-in coils, while with the Caliburn G, Uwell decided to go the replacement coil route. Is the Caliburn G going to be the new go-to when it comes to compact pod style vapes? Keep reading to find out.
Specifications
690mAh Built-In Battery

5 Click Locking System

18 watt Max Output

Dual Airflow System

2ml E-Liquid Capacity
What's  In The Box
1 x Uwell Caliburn G Pod Device with pre-installed 0.8Ω Mesh Coil

1 x Uwell Caliburn G 0.8Ω Mesh Coil

1 x USB Type-C Charging Cable

1 x User Manual
Design
Uwell decided to add a little texture to their newest device by adding ridges to the body of the Caliburn G. This not only helps to give a little more grip to it but it also looks pretty good too. The fire button has a bronze/gold accent around it and it's a little more on the "clicky" side than the original's softer button, and some simple branding just above the LED light. The mouthpiece has been redesigned. It's bigger on the outside and feels more ergonomic.
Flavour Production
The Uwell Caliburn G now uses removable press-fit coils, as opposed to the original's built-in design. This eliminates waste and also keeps the overall cost of a pack of replacement coils down. The 0.8ohm UN2 Meshed H coil has worked superbly, giving a very saturated flavour. It also boasts a long life span. While reviewing this unit I'd average about 2 weeks per coil, without much loss of flavour.
Overall Performance
The Caliburn G performs well. If you're used to the original Caliburn or Koko then you can expect the same quality that you're used to from Uwell products with a bit of a warmer vape experience and stronger flavour.
Battery Life
The Caliburn G has a 690 mAh battery and charges through a Type-C port located at the bottom of the unit. Expect to get about one and a half pods before you have to charge. I got about two pods from the initial Caliburn and its 520 mAh battery, but the G pushes 18 watts instead of 11. The LED will be illuminated every time you press the button or inhale on the mouthpiece, and its colour indicates the level of the battery:
Green: 100-60%

Blue: 60-30%

Red: 30-0%
Verdict
The Caliburn G is a vape that I can easily recommend. It's a great performer that's very easy to operate, and I'd encourage anyone reading this to try—that goes for both beginners and seasoned vapers.
If you're still reading at this point then there's a good chance this product is exactly what you're looking for. Check out the Uwell Caliburn G product page and order yours today. You owe it to yourself!