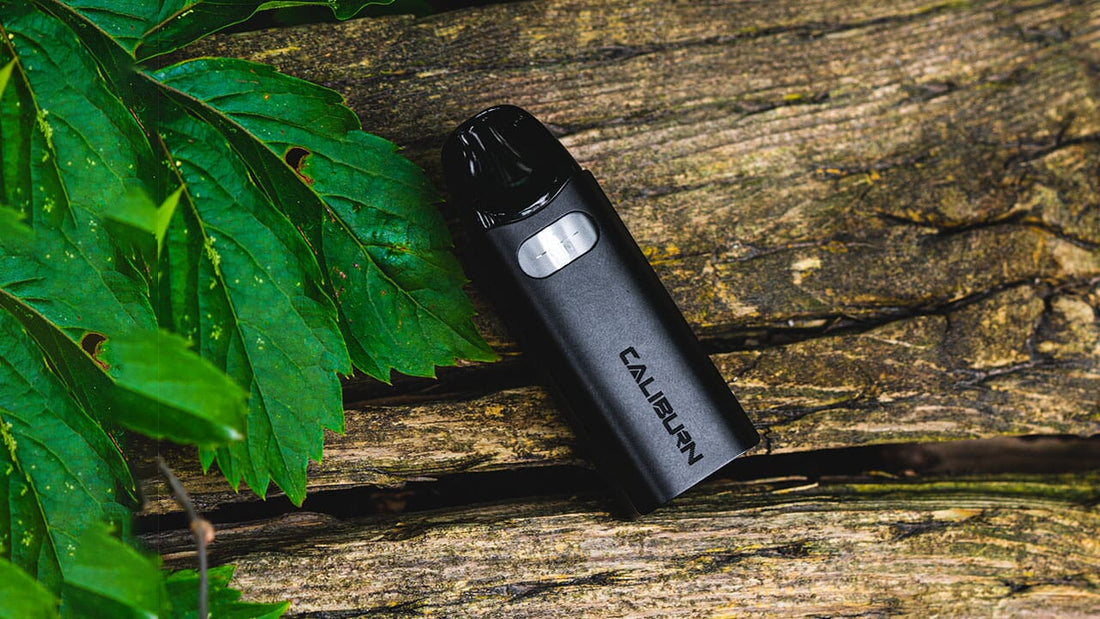 Uwell Caliburn AZ3: The Ultimate Compact Vaping Experience
The Uwell Caliburn AZ3 is quickly becoming a favourite among vapers prioritizing convenience, portability, and simplicity. This device has been designed to cater to newcomers and experienced vapers alike. It boasts an incredibly compact size and a range of easy-to-use features without sacrificing great vapour production and flavour. In this article, we will explore the features of the Uwell Caliburn AZ3, its advantages, and how to use it effectively.
What is the difference between the Caliburn A3 and AZ3?
The Caliburn AZ3 operates similarly to the Caliburn A3, featuring a 750mAh battery, maximum 13W output, and USB-C fast charging. The only distinction lies in its shape and the absence of a fire button.
Features and Specifications of the AK3:
The Uwell Caliburn AZ3 is equipped with a high-capacity 750mAh battery, ensuring users can indulge in uninterrupted vaping sessions without the need for frequent stopping and recharging. And when it does come time to recharge, the Type-C charging allows for a quick 20-minute charge time, getting you back to vaping in no time. With a wide selection of six attractive colours, users can choose a shade that perfectly complements their style.
Regarding pod compatibility, the Caliburn AZ3 boasts two pods and supports A3S pods, giving users options to customize their vaping experience. But perhaps one of the standout features of this device is its simplicity. With no complex buttons, wattage adjustments, or airflow controls to navigate, the Caliburn AZ3 offers a hassle-free vaping experience that lets you focus on enjoying your favourite e-liquid flavours.
Advantages of Uwell Caliburn AZ3:
The Uwell Caliburn AZ3 is a fantastic choice for vapers always on the go. Its compact size makes it easy to carry around. With its fast charging time, users can have it up and running quickly, which is perfect for those with a busy lifestyle. An added benefit is its compatibility with A3 and A3S pods, allowing users to experiment with diverse flavours. Additionally, the Caliburn AZ3 has an excellent flavour and an MTL draw that is neither too tight nor loose.
Another thing I really appreciate about this vape is its ability to stand upright on my desk safely, unlike the pen-style vapes in the Caliburn line. When I first saw its design, I wasn't overly thrilled. However, it wasn't until I actually got my hands on one and felt its weight and texture that I truly began to recognize its numerous advantages as a small, box-style vape. The whole unit fits flawlessly in the palm of my hand, making it incredibly discreet and effortlessly concealable. Its compact size and ergonomic shape ensure a comfortable grip and an enjoyable vaping experience.
How to Use Uwell Caliburn AZ3:
The Uwell Caliburn AZ3 is not only incredibly easy to use, but it also offers a seamless and hassle-free vaping experience. Designed for beginners and those seeking simplicity, this vape device is perfect for anyone looking for a straightforward yet effective option.
When it comes to charging, all you need to do is connect the Type-C charging cable to the device and then connect it to a power source. This convenient and efficient charging method ensures that your device is always ready for use whenever you need it. I was delighted to see that the Caliburn logo lights up when you connect the USB-C cable and flashes red for low battery and green for charged.
Additionally, refilling the pod is a breeze. Remove the drip tip, carefully fill it with your favourite e-juice, and replace the cap. This straightforward process ensures you can enjoy your preferred flavours without complications or mess.
To use the AZ3, simply puff away. No buttons to click and best of all it's ready to use when you need it. That means it won't accidentally fire off when in your pocket or in a bag. With its user-friendly design and intuitive features, the Uwell Caliburn AZ3 is the perfect choice for those seeking a simple yet effective vaping experience.
If you're looking for an easy-to-use, compact, and portable device for on-the-go vaping, the Uwell Caliburn AZ3 is the perfect option. It has a range of features and high-quality specifications that make it an excellent choice for both beginners and experienced vapers. It's easy to use, delivers excellent flavour, and supports a range of pod compatibility. Its compatibility with A3 and A3S pods means that users can experiment with several flavours while enjoying a convenient vaping experience. Additional information or clarifications: The Uwell Caliburn AZ3 does not allow for adjustable wattage or airflow, but its performance is still impressive. Its 2 ml refillable pod supports a resistance range of 0.8-1.2 Ohm, making it ideal for a smooth MTL draw.
Need more vapes in your feed? Stay up to date with all our deals and promotions by following our Instagram page!