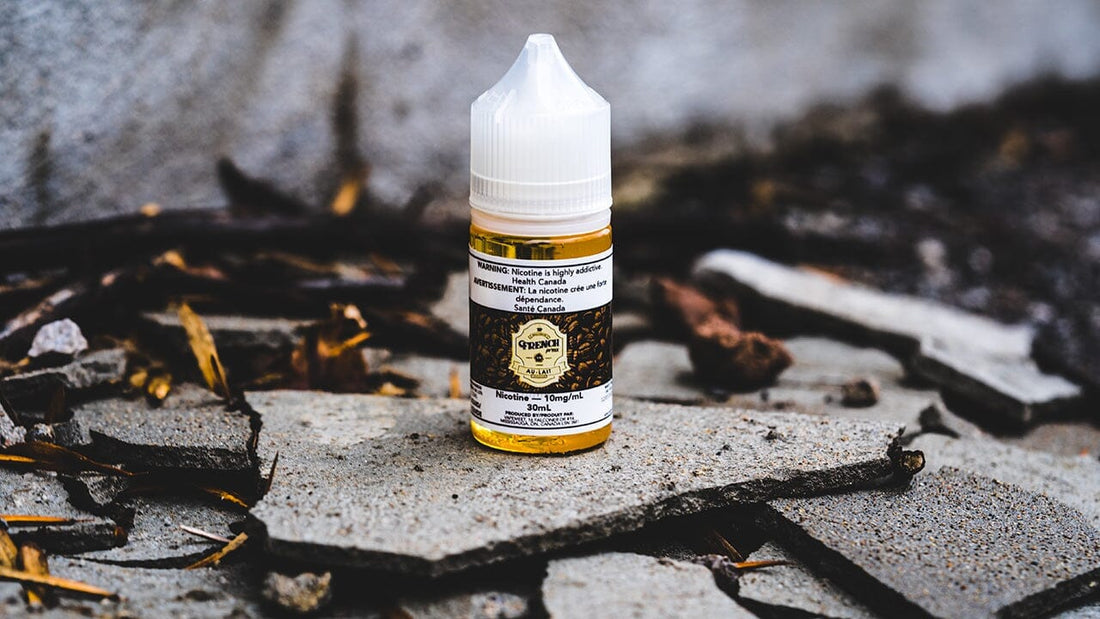 Understanding Salt Nic: A Comprehensive Guide
If you have ever been to a vape shop, you will notice they carry a wide selection of freebased and nic salt e-juices. Have you ever wondered the difference between freebased and nic salt e juice? You've come to the right place if you're new to vaping or interested in salt nicotine e-liquids. This guide will provide an overview of salt nic e-juice, its benefits, and how it differs from traditional freebase nicotine.
What is Salt Nicotine?
Nicotine salts or salt nicotine may be new to you, but they are a superior alternative to traditional freebase nicotine. Combining organic acid with nicotine produces a more stable compound, resulting in a smoother and more enjoyable vaping experience. This is all thanks to the natural salts found in tobacco leaves.
Where can I find Sat Nic?
Salt nicotine e-juice is most commonly in disposable and pod vapes. It's becoming increasingly popular among vapers who want to quit smoking or those looking for a more intense hit. Many brands, from small vape shops to big names, offer salt nicotine products with various flavours and strengths.
Advantages of Salt Nicotine
Smoothness:

One significant benefit of salt nicotine is its smoothness. Due to the addition of organic acids, salt nicotine has lower pH levels, making it less harsh on the throat when inhaled. This means that vapers can enjoy higher nicotine concentrations without experiencing discomfort.
Rapid Absorption:

Nicotine salts have a similar nicotine absorption rate to traditional cigarettes, making them popular. They enter the bloodstream faster than freebase nicotine, so they're preferred by those who want a familiar sensation and quicker satisfaction.
Longer Shelf Life:

Compared to freebase nicotine, salt nicotine is more stable, which results in longer shelf life. This stability helps preserve the e-liquid's potency and flavour, providing an enhanced vaping experience.
Ideal for Pod Systems: E-liquids with salt nicotine are ideal for low-wattage devices and pod systems for mouth-to-lung (MTL) vaping. This type of vaping is similar to smoking a regular cigarette.
Comparing Salt Nicotine to Freebase Nicotine
While both salt nicotine and freebase nicotine deliver the desired nicotine hit, there are some critical differences between the two:
Throat Hit:

Freebase nicotine can be harsh on the throat, especially at higher concentrations. In contrast, salt nicotine provides a smoother experience, allowing vapers to enjoy higher nicotine levels without irritation.
Absorption Rate:

Salt nicotine has a faster absorption rate than freebase nicotine, making it more effective in satisfying cravings quickly.
Device Compatibility: Freebase nicotine is typically used with high-wattage devices and sub-ohm tanks, which produce large clouds and intense flavour. On the other hand, salt nicotine is best suited for low-wattage devices and pod systems designed for MTL vaping.
In conclusion, salt nicotine offers a smoother, more satisfying vaping experience for those seeking an alternative to traditional cigarettes. With their rapid absorption rate and compatibility with low-wattage devices, salt nic e-liquids are an excellent choice for new and experienced vapers. Happy vaping!
Need more vape info in your feed? Follow us on Instagram and stay up to date on all the latest vape news and deals!