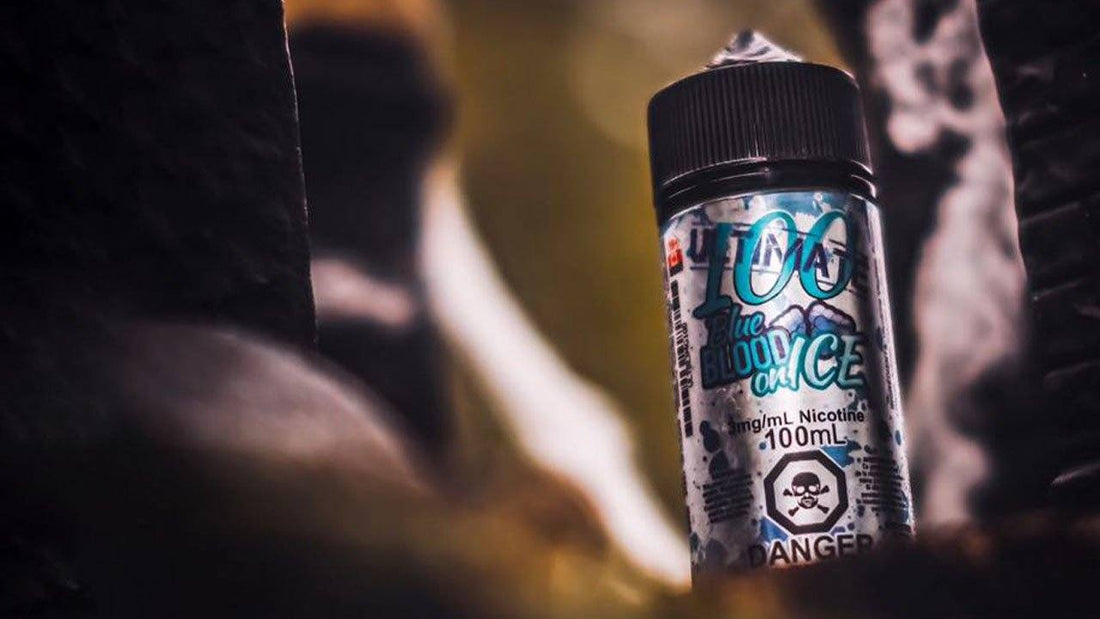 Ultimate 100 E-Liquid Review
Vapers looking for a line dedicated to sweet fruity flavours and tasty treat options will feel quite at home with Ultimate 100 E-Liquid. Expect flavours like Love Pink, Extreme, Dunked, and a personal favourite, Blue Blood.
Ultimate 100 E-Liquids are available in 100mL bottles and in 0mg, 3mg, and 6mg freebase nicotine concentrations. The VG/PG ratio is 70VG/30PG, which is a great mixture for solid vapour clouds that will still offer a strong emphasis on letting tasty flavour notes shine through.

The Flavours
Ultimate 100 E-Liquids are all blends of fruity flavours, helping you experience something unique with every bottle you try!
Hands-down our favourite blue raspberry vape juice, Blue Blood is a must-try for anyone who loves the classic flavour. Mirroring more of a cold, blue raspberry experience, the taste is bright, tangy, and sweet without being too sugary. We love this recipe, and we know you'll love it, also!
Dunked is a tasty vape liquid for treat lovers! Dunk'em, vape'em, they're soft and sweet We love this vape juice blend for being rich and leaving our mouths coated in heavenly goodness!
If you want to experience getting punched in the mouth by an apple/peach hybrid monster, Extreme is the vape liquid you've been dreaming of. Extreme is a perfectly balanced blend of tart apple, and smooth peach tastes all wrapped up in a powerful sweet and sour blast. If you love sour apple or peach treats, then you'll love Extreme.
Harnessing the power of pink sour lemon and a blend of other classic punch flavours, Love Pink is a sharp, sweet e-liquid that will make you pucker in delight. Reminiscent of party punch, you'll catch sweetness on the inhale and a familiar, punchy kick on the exhale. This vape liquid is a refreshing break from more common flavours, and we're confident that you'll love Love Pink!
Conclusion
Vapers looking for refreshingly unique blends of fruity and treat flavours will love Ultimate 100 E-Liquids. This is especially true of fans of blue raspberry flavours, sour lemon, and sweet lemon tastes.