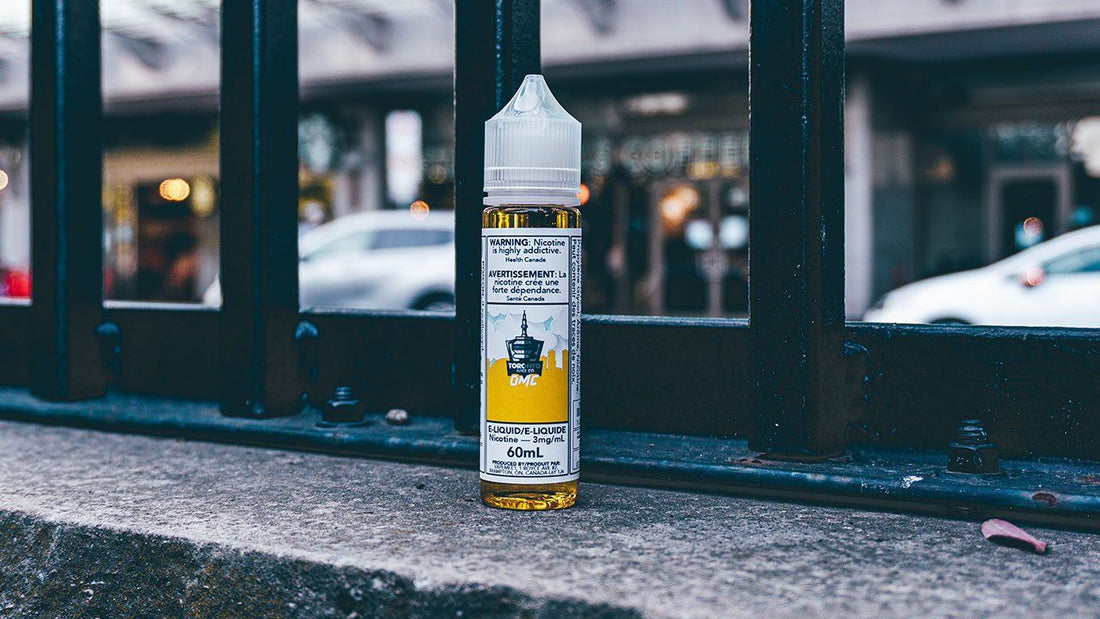 Toronto Juice Co. E-Liquid Review
Toronto Juice Co. is an established vape juice brand that focuses on sweet, treat-like flavours. While you may be seeing the brand for the first time, you've likely have come across imitations of their most popular, original recipe: OMC. Beyond OMC, you'll also find "C is for…", C&C, and Morning Glory.
Toronto Juice Co e-liquids are available in 60mL and 120mL bottles and come in 0mg, 3mg, 6mg, 12mg freebase nicotine concentrations. The VG/PG ratio is 75VG/25PG, which means you'll be ripping huge, thick clouds of sweet, treat-focused flavours!
The Flavours
Toronto Juice Co. focuses on creating complex treat-flavoured recipes. If you're looking to get away from fruity or boring sweet flavours, then Toronto Juice Co. is exactly what you've been wanting!
Not one to shatter expectations, the "C" definitely stands for "creative" in this gourmet-treat e-juice. The base is a homemade treat with bits of almond, hazelnut, and a sprinkling of spice. It's not common to find a sweet vape juice that isn't a C&C flavour, and we're sure you'll love the unique taste!
Speaking of creativity and cream, that's what C&C stands for! This vape liquid is a perfect blend of smooth, sweet cream and cocoa beans that will leave your mouth watering. A unique trait of this liquid is the longer it's been in your vape tank, the better the flavour becomes! 
The glory of your morning will be thoroughly enhanced with this breakfast vape liquid. Vapers from all backgrounds will love the crunchy, sweet tastes of some of the most popular breakfast delights on the market. However, only the most discerning vapers will be able to identify the specific three tastes used in this recipe.
Hands-down the most popular vanilla bean-flavoured vape liquid in Canada, OMC was originally crafted by Toronto Juice Co. before it took the Canadian vape scene by storm. If you've never tried it, expect a thick vapour with a gentle sweetness that is followed up by creamy smoothness on the exhale. It's the number one vanilla bean flavour for a reason, so give it a try!
Conclusion
Toronto Juice Co. is the ideal choice for vapers looking for refreshing dessert tastes while avoiding candy or fruity flavours. You'll find old favourites like C&C and OMC, while you'll come across some soon-to-be favourites with "C Is For…" and Morning Glory. A satisfying, delicious e-liquid line that deserves a spot in every vaper's rotation.