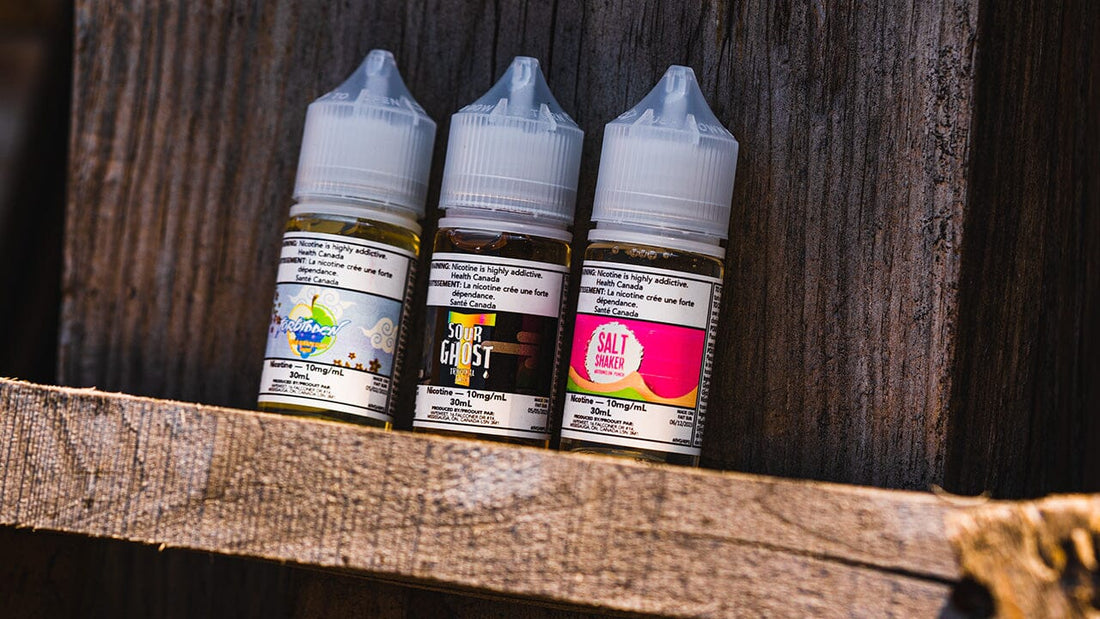 Three Summer-Ready Salt Nic E-Liquids to Beat the Summer Heat this 2023
With the arrival of summer's delightful warmth and bright sunshine, it's the perfect opportunity to discover some invigorating new e-liquids that complement the season. In this article, we'll be showcasing three delectable Salt Nic E-Liquids that are ideal for indulging in during your summer vaping sessions.
Why Nic Salt Juice is Great For On The Go Summer Adventures
For the ultimate vaping experience this summer, consider giving Nicotine salt e-liquids a try. Nic Salt Juices boast higher nicotine levels, resulting in stronger throat hits and a more potent nicotine effect than regular vape juices. Nic salts can be used effectively with lighter and more portable devices, eliminating the need for high-wattage vapes, unlike freebase nicotine e-juices.
The popularity of Salt Nic E-Liquids is on the rise because they offer a smoother throat hit and a stronger nicotine hit compared to traditional e-juices. Additionally, they are known for their bold flavours, making them an excellent choice for those who enjoy chasing clouds.
First up is the Sour Ghost Tropical. This Salt Nic E-Liquid transports you to a tropical paradise with its unique blend of exotic fruits. Each puff delivers a burst of mixed berries paired perfectly with the exotic sweetness of Dragon Fruit, Coconut, Pineapple and Black Currant. The result? A taste profile that's as vibrant and lively as a tropical summer sunrise. We recommend this flavour for those long, lazy afternoons by the poolside.
Next on our list is the Salt Shaker Watermelon Punch. This e-liquid captures the essence of summer with its refreshingly sweet and juicy watermelon flavour, complemented by a subtle hint of tartness with mango, pineapple, and lime for a balanced finish. It's like sipping a cool watermelon punch on a sweltering summer day. Perfect for those who love a good fruity vape with a twist.
Last but not least, we have the Forbidden Fuji Grape Lime. This e-liquid combines the crisp sweetness of Fuji apples, the tartness of fresh lime, and the rich, bold flavour of grapes. The result is a refreshing and well-rounded vape that keeps your palate engaged from the first puff to the last. Ideal for adventurous vapers looking to try something unique this summer.
Among these three, my favourite is the Forbidden Fuji Grape Lime. The combination of apple, grape, and lime creates a symphony of flavours that's truly satisfying. But don't just take my word for it - try and experience it yourself!
Whether you're a seasoned vaper or new to e-liquids, these summer-ready Salt Nic E-Liquids will enhance your vaping experience. So why wait? Grab your vape, load up your favourite flavour, and let the summer vaping session begin!


Happy vaping, everyone!
Need more vapes in your feed? Stay up to date with all our deals and promotions by following our Instagram page!