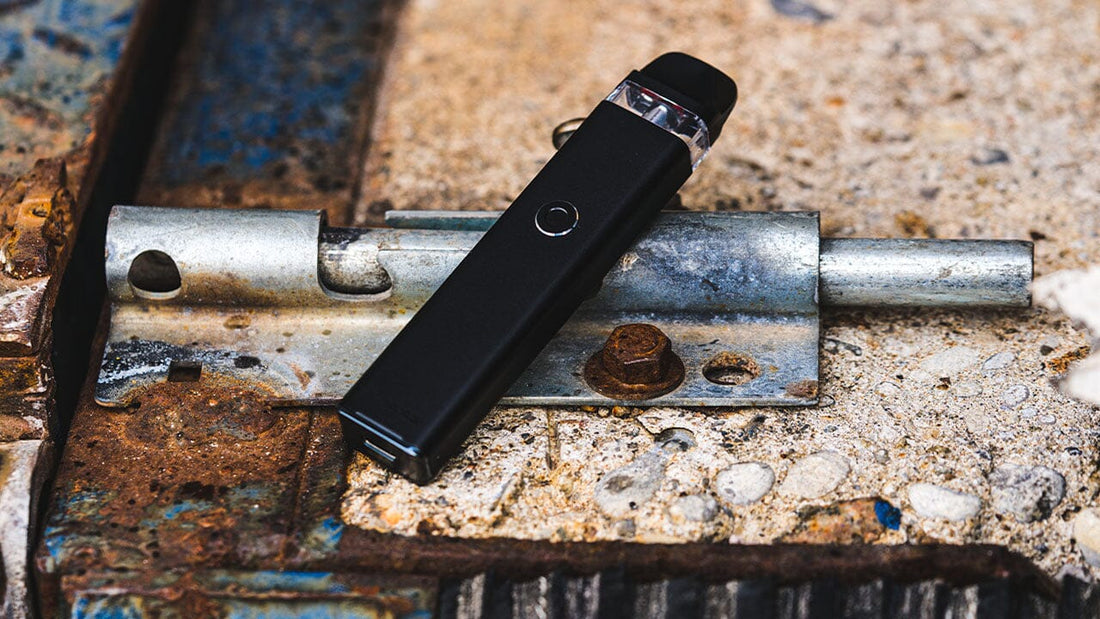 The Vaporesso XROS 3 Open Pod Kit Review: Sleek and Portable Design
Are you looking for a vape kit that delivers a superior flavour experience, is easy to carry around, and offers a sleek design? If the answer is yes, the Vaporesso XROS 3 Open Pod Kit is an excellent choice. This advanced vaping device boasts a compact, stylish design combined with the latest in vaping technology and features that let you enjoy a personalized flavour experience. In this blog, we will delve into the features and benefits of the Vaporesso XROS 3 Open Pod Kit that make it perfect for vaping enthusiasts on the go.
The XROS 3: First Impressions
Looking for a stylish vape that you can take anywhere? Look no further than the Vaporesso XROS 3 Open Pod Kit. With its sleek and portable design, it fits right in your pocket! Plus, it uses an open pod system, so enjoying your favourite e-liquids is no problem. The adjustable airflow and 1500mAh battery give you a long-lasting vaping experience. Whether you're new to vaping or a seasoned pro, the Vaporesso XROS 3 has everything you need for a satisfying vape! Let's dig deeper to discover why this pocket-sized device is an essential pickup.
Design: The Vaporesso XROS 3 is one of the most compact and lightweight vape kits, weighing only 47 grams. Its sleek and stylish design makes it easy to carry around and use in any situation, and is available in multiple colours. The kit's minimalist look and feel adds to its overall appeal and make it an attractive accessory.
Battery: The Vaporesso XROS 3 has an 1000mAh built-in battery that's rechargeable via Type-C USB. With a 1000mAh output, the kit provides extended battery life, which is excellent for vaping enthusiasts who like to use the device frequently. The equipment supports fast charging, and you can have it ready in only 45 minutes.
Flavour: The kit's AXON chip, which powers the device, includes Corex Accurate Flavor technology and Pulse mode. Combining these two technologies delivers excellent flavour, with every hit packed with delicious notes. The device is adjustable, allowing users to personalize their vaping style according to their preferences. Moreover, the 0.6ohm RDL pods that support this kit ensure a smooth vaping experience.
Airflow system: The Vaporesso XROS 3 Open Pod Kit has an adjustable airflow system that enables you to fine-tune your vaping experience. The draw-activated firing system delivers a smooth and satisfying hit, ensuring an enjoyable and flavourful vaping experience.
Anti-leaking technology: The kit has SSS Tech Anti-Leaking technology that prevents spills and mess. This feature is handy, especially when you're on the go, because it ensures you won't waste your precious vape juice.
Final Look of the XROS 3
This device is an absolute game-changer because it is compatible with 0.6ohm RDL pods and state-of-the-art SSS Tech Anti Leaking technology. With this revolutionary technology, you won't need to worry about any messes or spills while enjoying your favourite e-liquid. Say goodbye to the frustration of accidentally spilling your vape juice, and hello to a hassle-free vaping experience. This device represents the future of vaping, offering convenience and top-of-the-line performance in one sleek package. Don't wait any longer to upgrade your vaping experience, and try out this fantastic product.
The Vaporesso XROS 3 Open Pod Kit is the go-to vape if you're after a device that's compact, sleek, and oozes superior vaping experience. You get customization with its adjustable airflow, Corex Accurate Flavor tech, Pulse mode, and 1000mAh output. And no more pesky leaks with SSS Tech Anti-Leaking technology, making it easily portable and convenient.
If you're a vaper always on the go, the Vaporesso XROS 3 Open Pod is worth checking out. It's compact, stylish, packed with features and all-around convenient!
Keep up with our latest news and deals by following us on Instagram!