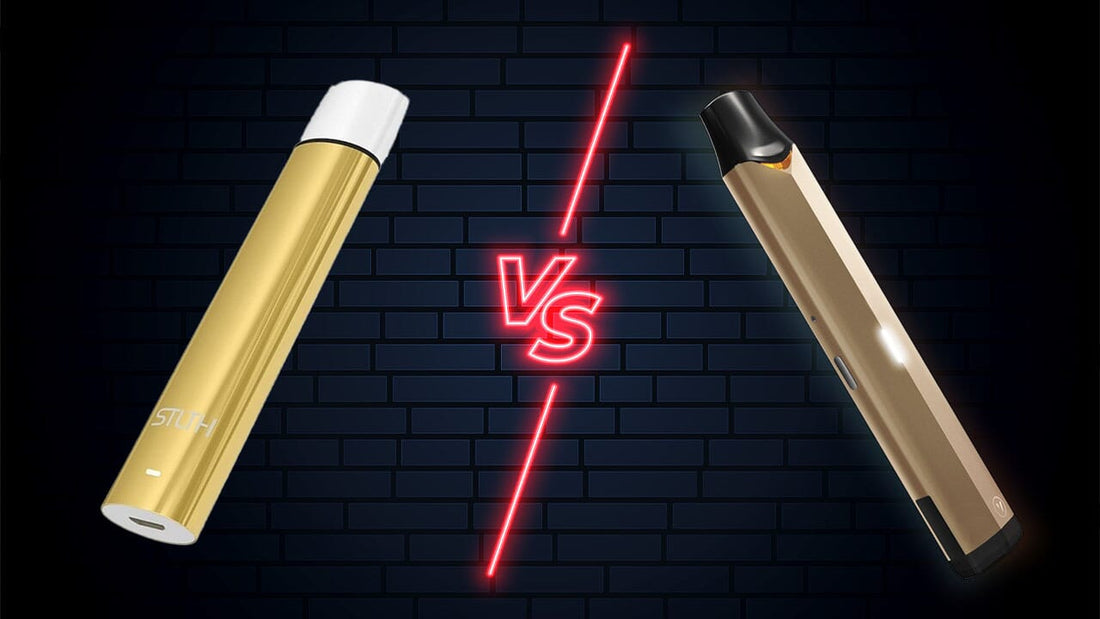 The Great Vuse vs STLTH Pod Debate
To be honest, both are good, but STLTH is better. Now that we've gotten that out of the way, let's get into why. 
It's no secret that pre-filled pods have taken the vaping world by storm. They're convenient, easy to use, and they come in a variety of flavours to suit every vaper's taste. But with so many options on the market, it can be hard to choose which one is right for you. Today, we're pit two of the most popular pod systems against each other in a battle to see which one comes out on top: Vuse vs STLTH.
Let the Battle Begin!

The first thing you'll notice about these two pod systems is that they look very different. The Vuse system is sleek and compact, while the STLTH system is bulkier and more industrial-looking. But looks aren't everything - it's what's on the inside that counts. And when it comes to the vaping experience, both of these pod systems deliver.
Aren't all Vape Pods the Same?

Both Vuse and STLTH pods are filled with a nicotine salt e-liquid, which means they provide a smooth, satisfying vape without any harshness or throat hit. The flavours are also on point -whether you're looking for something fruity or something more traditional, you're sure to find a pod that suits your taste.

So if both pod systems are so similar, what sets them apart? For starters, the price. STLTH pods are significantly cheaper than Vuse pods, which means you can save money in the long run by switching to STLTH.
Vuse vs STLTH Vape Flavours

Flavour selection is also wider with STLTH - there are over 40 flavours to choose from, compared to just 10 with Vuse. And finally, the battery life on the STLTH system is better than Vuse, so you won't have to worry about your pod running out of power at an inconvenient time.

When it comes down to it, both Vuse and STLTH are great pod systems. But if we had to choose just one, we'd go with STLTH every time.

Conclusion:
In the world of pre-filled vape pods, there are a lot of options to choose from. But if we had to pick just one, we'd go with STLTH every time. Why? Because they provide a great vaping experience at a fraction of the price of other brands like Vuse. Plus, their flavour selection is second to none - with over 40 delicious options to choose from, you're sure to find a pod that suits your taste perfectly. So if you're looking for a great pre-filled vape pod system at an affordable price, be sure to check out STLTH!