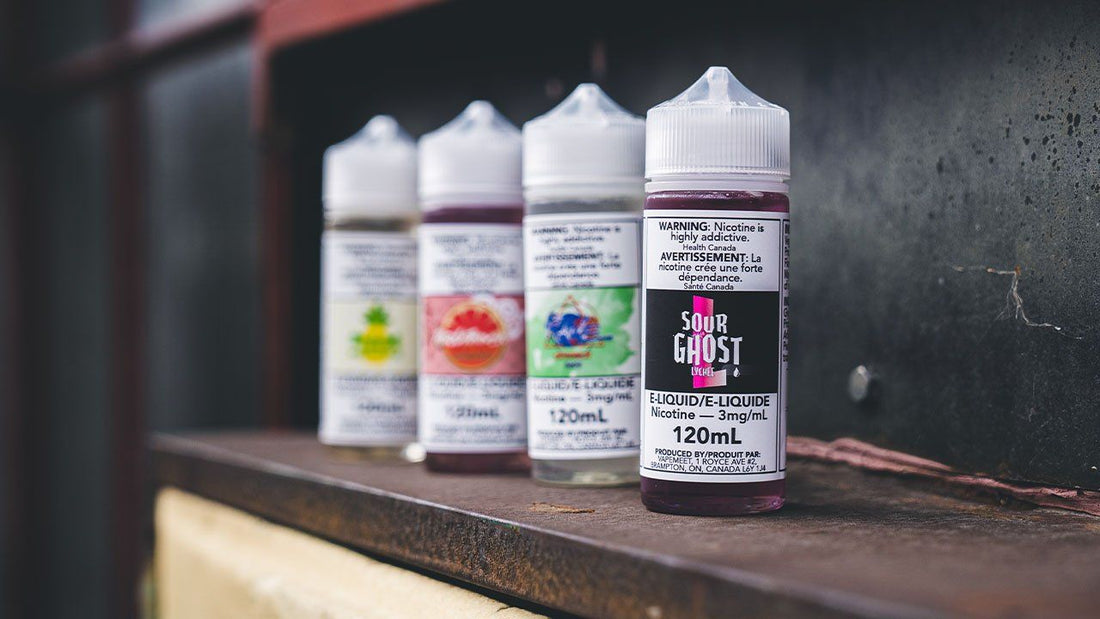 The BEST E-Liquid of 2020!
Easily one of the most common questions we get from shoppers looking for e-liquid is "what do you suggest?". With the year coming to an end, we've taken a look at our sales data and feedback from you to find the best e-liquids of 2020! Check out our winners below and find your next flavour!
BEST FRUIT
Fruit flavours are easily our most popular sellers, making this category especially hard to choose a winner for! Some of the top picks in this category included Rave Watermelon Grape, and Dandies Fuzzy but there can only be one winner...and Sour Ghost reigns supreme! Our spooky blend of mixed berries and dragon fruit provides the perfect punch of sweet and sour with a flavour that is hard to get tired of!
BEST DESSERT
Creamy, indulgent and delicious, Dessert flavours are next! Choosing the right dessert is all about balance, getting the right mix of flavours is no easy task and we've been working for years to get it right! With many great flavours like Fuji Filling and Half Clever, it was a tough decision but our Best Dessert of 2020 is Berry Batter from Dolce! This sweet and smooth strawberry custard has quickly become a fan favourite!
BEST MENTHOL
Keeping your cool is easy with a great menthol e-liquid...but today we're on the hunt for the best of the best! Based on sales and feedback from many customers, #IAM Mint is our winner by a landslide! This simple blend of Peppermint, Spearmint and Menthol come together at a 60/40 VG/PG ratio for the perfect balance of flavour and an icy chill.
BEST TOBACCO
Aside from those that enjoy the bold taste of tobacco, this category is also often overlooked by many. You may be surprised how flavourful and satisfying tobacco flavours can be especially our pick, Canadian Walnut Tobacco by Spectrum. This smooth tobacco with a hint of light, sweet walnut is the perfect combination for your next all day vape!
Find a new flavour for your pod system! Check out our post on the Best Salt Nicotine of 2020!