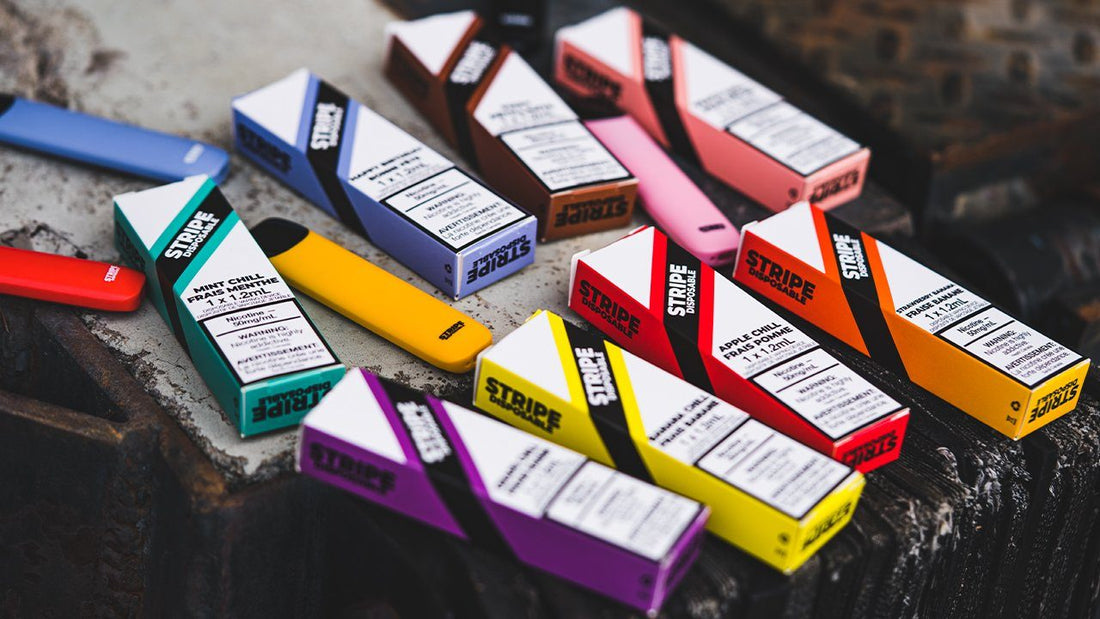 The BEST Disposable of 2020!
Disposable vapes have literally taken over the vape world. With great flavour and tons of convenience, it's easy to see why these single use devices have become so popular! To find the best of the best, we'll be looking at some of the top brands in this space and declaring our winner at the end!
Ghost Disposable
Don't be scared, this ghost is friendly...Ghost Disposable devices are available in 10 great flavours like Pineapple Coconut, Banana Ice and Mixed Berries in 20MG and 50MG salt nicotine formulations. All devices offer up to 300 puffs thanks to the 280mAh internal battery and 1.3mL capacity. In our testing, the real standout with Ghost was the flavour.
Breeze Smoke
Breeze Smoke devices are an extended capacity disposable allowing for up to 800 puffs at 5% nicotine with many flavours available including Peach Mango, Pink Lemon and Strawberry Cream. The Breeze device may feel familiar, as its long slim shape is very similar to a cigarette and may help bridge the gap for new vapers.
Puff Bar
Perhaps the most popular brand of disposables in the United States, Puff Bar has been making big waves in Canada as well. These lightweight devices are extremely slim and feature a 1.3mL capacity and 280mAh battery allowing for up to 300 puffs. Puff Bar is home to over 30 flavours, and while some are great we did find others lacking in the taste department. Our favourite feature of Puff Bars is the extremely smooth inhale that is tight and satisfying.
While many of the disposables discussed here are some of the best contenders on the market, our hands-down favourite is Stripe Disposable! 
Stripe Disposable, while new to the market has created a fantastic collection of devices! Stripe devices are available with 20mg and 50mg salt nicotine strengths with 20 flavours available. The standard Stripe offers 300 puffs and Stripe Plus allows for up to 800 puffs. While on paper Stripe may seem similar to others, what really stands out here is the vaping experience. The inhale is extremely smooth and satisfying, while the flavours are a level above any other disposable we've tried!
Some of our favourite picks from Stripe include Peach Chill, Apple Chill, Blue Razz Lemon and Happy Birthday!