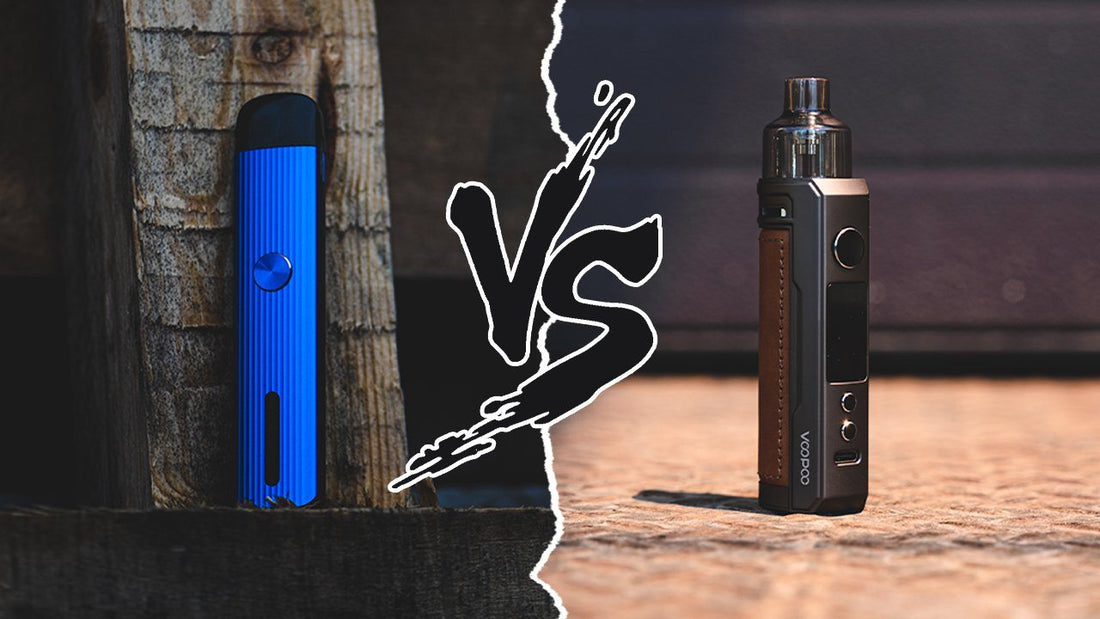 The BEST Device of 2020!
On the hunt for a new device? Today we'll be looking at our favourite products to come out this year and naming our top pick! Before we get to our winner, let's check out some of the standout devices that have been released this year.
Uwell Caliburn G
A follow up to the wildly popular Caliburn, the Uwell Caliburn G improves upon an already great device! The Caliburn G introduces a new pod style with replaceable coils and a 2mL capacity. Coils have a 0.8ohm resistance and provide great flavour. A standout feature of the Caliburn G is adjustable airflow. Flipping the pod around in the device will allow users to alternate between a restricted lung hit and tight mouth to lung pulls.
SMOK NFIX
Many pod systems boast a small size, but many also have a small number of features. The SMOK NFIX offers the convenient and discrete experience of a pod system with the ability to fine tune power output. The NFIX offers adjustable wattage from 5 to 25W, with a 700mAh battery that is recharged via USB Type C. Easily keep track of your battery, wattage and other useful data with the 0.69" OLED screen! Pods have a 0.8ohm resistance that are flavourful while providing a loose MTL draw that is rather satisfying.
Vaporesso Target PM80
Looking for power? The introduction of Pod Systems led to development of Pod Mods, compact devices with high power outputs that are close to the performance of a full sized box mod. One of the first devices to be released in this category is the Vaporesso Target PM80. You may be able to tell by the name, this Pod Mod has an 80W output that is powered by a 2000mAh internal battery. Running on the AXON chip, you can expect excellent battery management and fast firing. 
While all of these devices offer a great vaping experience, there can only be one winner!
Our pick for best device of 2020 is the VooPoo Drag X!
The VooPoo Drag X has become a favourite here at VapeMeet, many of our staff swear by the Drag X for its performance, reliability and sleek looks! The Drag X features an 80W output and is powered by a single 18650 battery that is sold separately. The real star of the show here is the VooPoo PnP Pod that is compatible with the entire PnP family giving you plenty of coil options.
The device-mounted airflow adjustment is a great addition that allows users to fine tune their experience even further. The Drag X also sports a large 0.96" full colour LED screen that shows useful data such as your wattage, battery life and "score" using the Ranking Mode that is based on your puff count and length. This feature, while minor, adds a fun spin on using your device! The ease of use combined with great pods and performance really prove that the Drag X offers the most complete vaping experience this year!
See for yourself why we love this device, get your hands on the Drag X today!