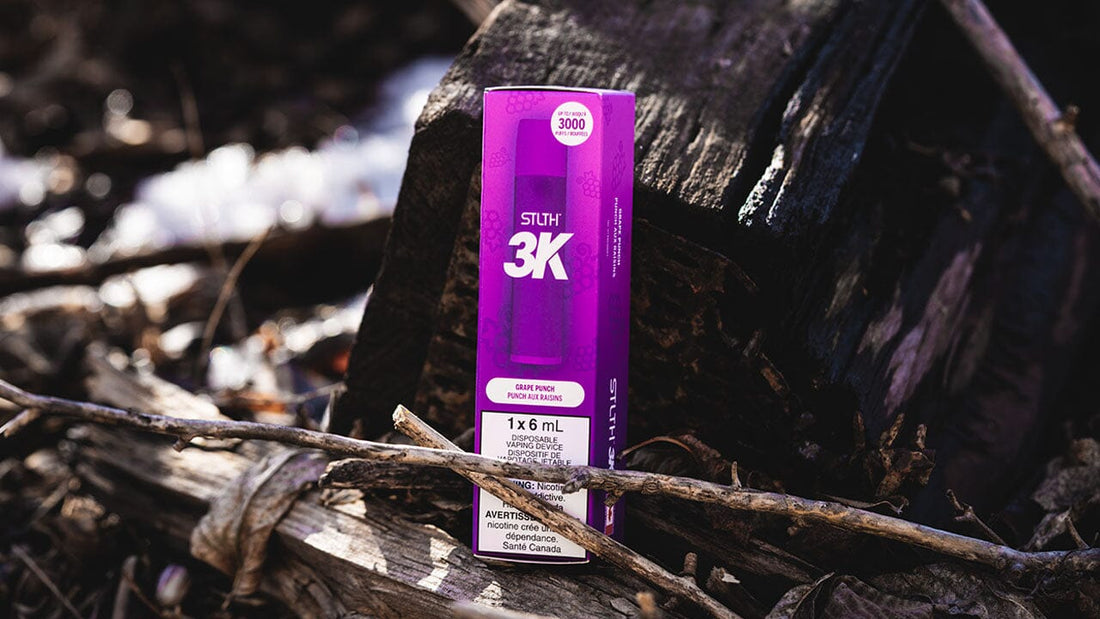 STLTH 3K disposable vape review
Have you tried STLTH's 3K disposable vape? If not, you're missing out! Here's what I think of this popular product.
Why I decided to try the new STLTH 3K disposable vape
I was looking for something new and exciting to try when it came to vaping, and STLTH's 3K disposable vape really caught my eye. After researching and knowing that STLTH was a reliable brand for vape pods with several flavours to choose from, I knew this product was worth trying out. From the compact design, great compatible flavours, and high nicotine satisfaction, all at an affordable price-point: what more could you want? STLTH 3K disposable vape has become my go-to, providing a simple yet effective vaping experience that has made life much easier.
What I liked about the 3K vape
I recently purchased a 3K disposable vape and was impressed with the performance. Not only was it super convenient to not have to worry about recharging or refilling it, but I found the 3K to be surprisingly long-lasting! Even after using it heavily for several days, the flavour remained strong and enjoyable. It was a perfect little throw away vape. My favourite aspect of the 3K was its sleek design. No matter where I went, I could easily fit it in my pocket or take it on the go without too much trouble. All in all, the 3K disposable vape definitely exceeded my expectations!
There wasn't a lot that I didn't like about the 3K vape.
I was pleasantly surprised with the STLTH 3K vape! It's a simple and easy way to start vaping. It hits really satisfyingly, and the flavour is excellent. The 3K vape lasts quite a long time, too, much longer than most disposables in this range. The 3K is perfect for how many puffs it provides at its price. All in all, an excellent choice for rookies or smokers looking to explore vaping without breaking the bank!
Whether or not I would recommend the STLTH 3K to others
STLTH 3K disposable vapes are great for starting out on the vaping scene or looking for something convenient and mess-free. A single STLTH 3K device comes with a whopping 3,000 puff count and is ready to use immediately. It comes pre-filled with delicious flavours, like mango, cool mint and menthol blast. The STLTH 3K stands out from other disposables since it delivers smooth hit after hit, giving you an unforgettable vaping experience. In conclusion, I recommend the STLTH 3K disposable vape to others looking for a reliable and high-quality product that won't disappoint them.
Overall, I liked the STLTH 3K vape. It lasted a while, was easy to use and had a good flavour selection. If you're looking for a new casual disposable vape, the STLTH 3K is worth trying out. Let us know what you think of STLTH's new disposable 3K vape.