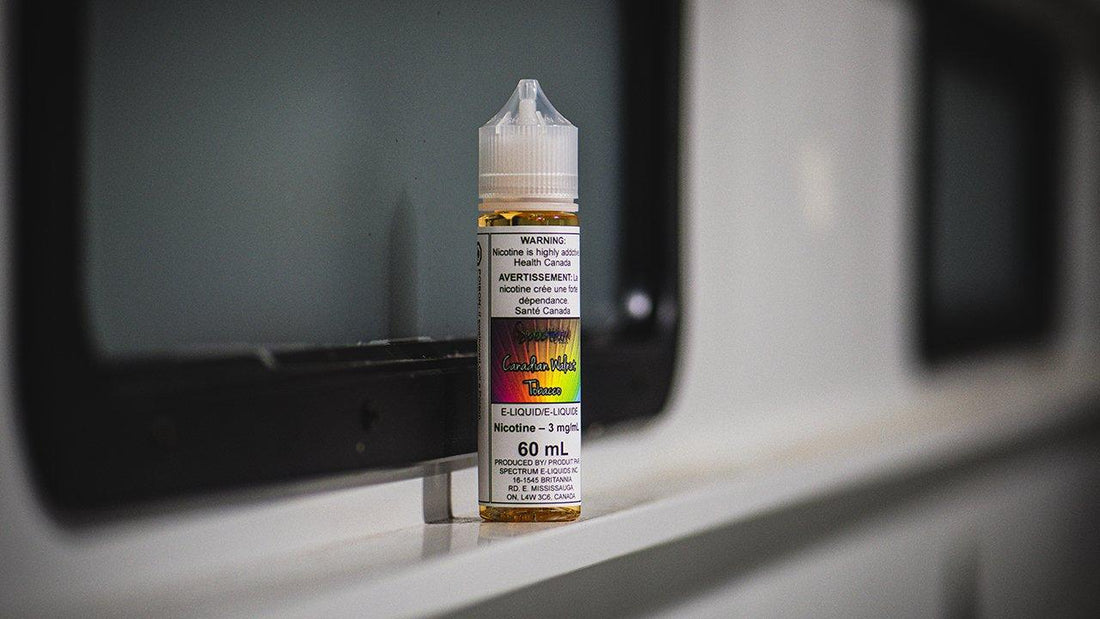 Spectrum E-Liquid Review
Many vapers see vaping as a way to get away from more harmful tobacco smoking but find themselves missing the savoury notes that tobacco provides. If you find yourself shying away from sweeter, fruitier flavours and miss the taste of a classic cigarette, Spectrum E-liquid is perfect! It's a vape juice line dedicated to reproducing the broad spectrum of tasting notes found in smoking tobacco!
Expect flavours like Canadian Walnut Tobacco and Salty Walnut Tobacco. Get back into the amazing taste of tobacco without the harm of having to inhale tobacco smoke!
Spectrum E-liquids are available in 60mL and 120mL bottles along with salt nicotine in 30mL bottles only. Freebase nicotine concentrates are available in 0mg, 3mg, 6mg, 12mg, and 18mg varieties while salt nicotine is available in 10mg, 20mg and 40mg. Offering a higher nicotine concentration than many other e-liquids, Spectrum E-Liquid is ideal for transitioning heavy smokers away from tobacco without triggering nasty nicotine withdrawals.
The VG/PG ratio for all flavours is 60VG/40VG, which is the perfect blend for vapers wanting a more fully flavoured vaping experience. You won't get quite as much vapour as other e-juices, but the tobacco taste will be very authentic.
The Flavours
Spectrum Tobacco E-Liquid flavours have an RY4 base, meaning they will have some combination of tobacco, vanilla bean, and gooey sweetness. However, the final taste blend will differ in each e-juice, providing a unique and tasty experience regardless of the tobacco flavour you chose.
A perfect, smooth flavoured vape juice to pair with your morning coffee, Canadian Walnut Tobacco is delicious. It takes the RY4 base and blends it with walnuts to give a nutty, slightly sweet finish on the exhale. The taste is mild but extremely satisfying!
For vapers who prefer using pod systems, Salty Walnut Tobacco is a great choice. Still making great use of the RY4 base and a hint of walnuts, Salty Walnut Tobacco delivers the great taste of its freebase counterpart, with a smooth, satisfying hit of salt nicotine available in 10mg, 20mg and 40mg. This is an excellent choice for vapers looking to avoid overly sweet, heavy flavours and love the taste of tobacco!
Conclusion
Canadian Walnut Tobacco and Salty Walnut Tobacco are some of our best selling tobacco flavours. The subtle, sweet notes you would catch from smoking a pipe shine through wonderfully, and the e-juice recipe is a great balance of subtly sweet and bold, savoury-forward flavours.
We recommend this e-juice for anyone transitioning between tobacco smoking and vaping or simply vapers who love tobacco's authentic taste without all the nasty smoke and tar.