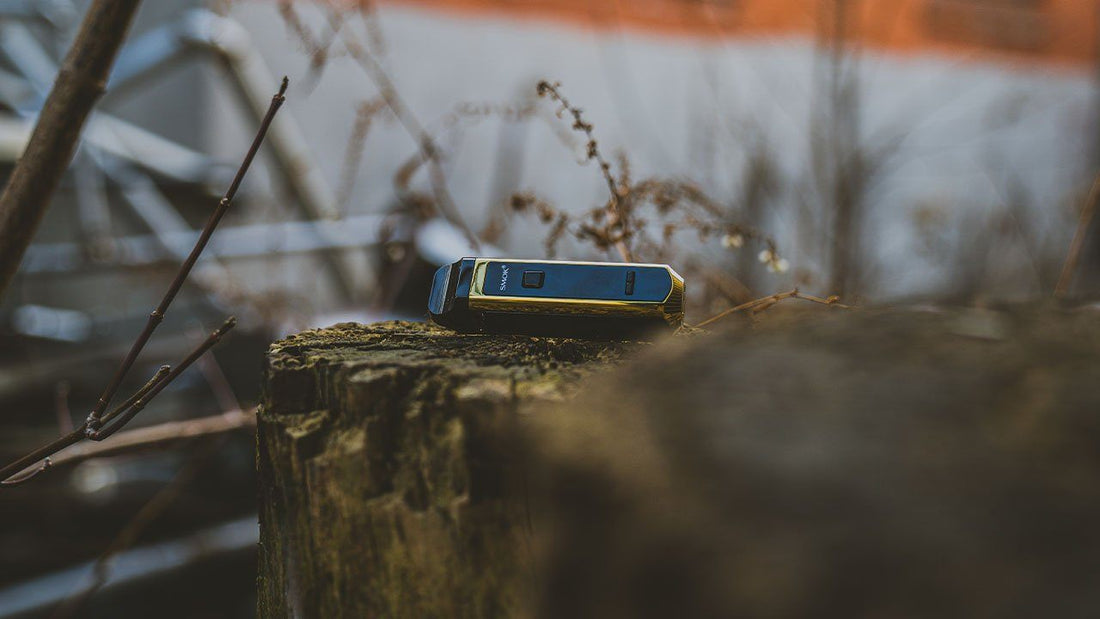 SMOK - RPM 40 Open Pod Kit Review
The Smok RPM 40 packs a lot of power into a compact device. A maximum of 40 watts, ample e-liquid capacity and a large 1500mAh battery - you don't see these specs often when it comes to pod devices.
Specifications
Size: 25 x 25 x 99mm

Weight: 99g

Battery: Internal 1500mAh

Wattage Range: 1-40w

Screen: Full Colour TFT 0.96in
What's In The Box
1 x Smok RPM40 Device

1 x RPM Standard Pod (RPM Mesh 0.4Ω Coil Pre-installed)

1 x RPM Nord Pod (Nord DC 0.6Ω Coil Pre-installed)

1 x USB Cable

1 x User Manual
Design 
The RPM40 has a very unique design. While most pod systems are quite minimalistic, this offering from Smok has a lot going on. At the top is your pod, which holds your e-liquid and coil. On the sides there are 2 non-adjustable airflow slots that provide a nice direct-to-lung draw. On the body of the device you'll find a fire button, a full colour 0.96 inch screen, and two adjustment buttons. On the bottom of the device is a micro USB port which is used for charging. The pods are easy to fill, simply remove the plug on the side, fill and replace the plug. Coil changing is a breeze, they're press-fit, no screwing and unscrewing required.
Flavour Production
Flavour always comes down to one factor - quality of the coils. You could have the greatest device in the world, but if you're using poor quality coils then you're going to have a poor vape experience. Thankfully, Smok does coils right. The RPM40 can use two types of coils, Nord and the newer RPM coils. You get one pod for each type of coil. The pod for Nord coils is tinted black with a black fill plug, the pod for RPM coils is clear with a red fill plug. Both coils will give you fantastic flavour. The RPM coil uses a higher wattage so you'll find the flavour from that one is a bit stronger and warmer.
Overall Performance
Performance-wise, there's not much to complain about here. Most users should be able to get through a full day on a single charge. Charge time from dead to full battery is about 1.5 - 2 hours. For me, the 4.3ml capacity of the RPM pod (the Nord pod is 4.5ml due to the Nord coil being slightly smaller than the RPM coil) usually lasts me all day.
Verdict
If you're looking for a pod style device with open airflow for direct-to-lung vaping that has good e-liquid capacity and great battery life, I would highly recommend the Smok RPM40.