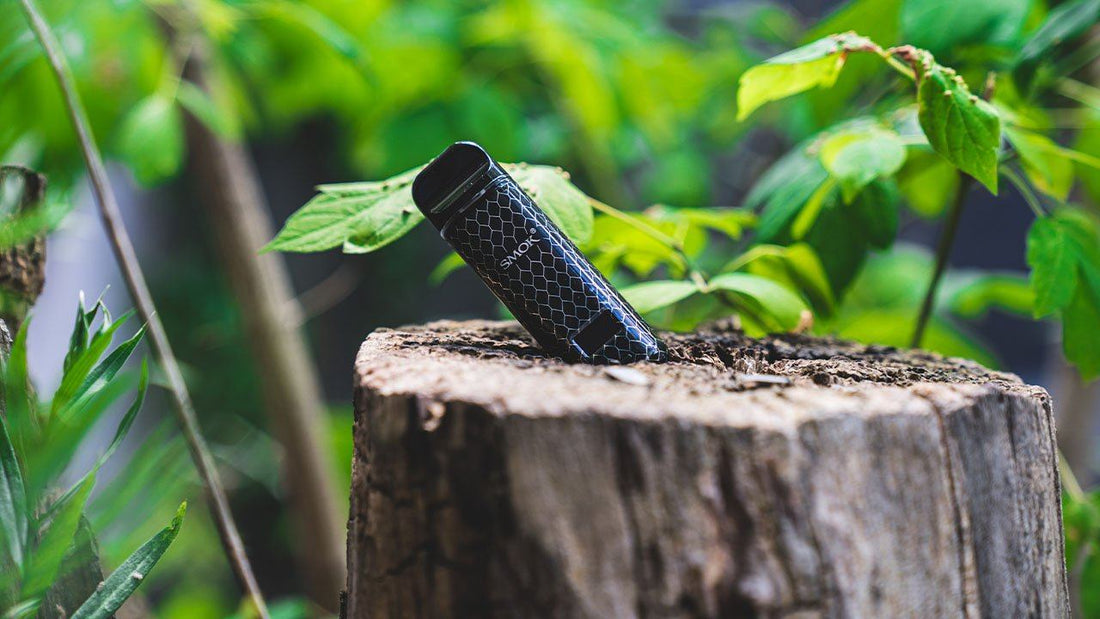 SMOK - Novo X Pod Kit Review
The Novo X is the newest offering in Smok's Novo series of compact pod systems and it adds some new features that we haven't seen before in previous models. Let's take a look.
Specifications
Size 26.5 x 16.5 x 92mm

Weight 50.2g

Material zinc alloy chassis

Battery capacity 800mah

Charging voltage 5V
What's In The Box
1 x Smok Novo X device

1 x 

Smok Novo X 0.8

Ω

DC MTL pod x 2

1 x 

Micro USB cable

1 x 

Warranty card

1 x 

Instruction manual
Design
At first glance, the Novo X looks like a Novo 2 which looks like a Novo. As far as form factor goes it's only about 4mm taller and 2mm thicker than the previous entries in the series. The thing that sets it apart though is the 0.49 inch OLED screen near the bottom of the device. On the screen you'll find your wattage, a battery bar, puff counter, coil resistance and voltage. A half inch screen sounds small, and it is but, it's surprisingly easy to read and doesn't look cluttered even with all that information on it. Directly below the screen there's a small button which you'll use to power the device on and off (5 clicks) and adjust your wattage (3 clicks). It's pretty unique to see adjustable wattage on such a small device, and some might find it unnecessary, but I'm a fan. I like the fact that I can fine tune my vape experience even if I'm only going up or down a couple of watts. I also love the battery bar on the screen, much better than using an LED that changes colour according to your battery level.
Flavour Production
The included pods (Smok Novo X 0.8Ω DC MTL) in the kit provide a nice mouth-to-lung vape and very good flavour. I've tried some smaller devices in the past that just didn't do the e-liquid I was using justice. You would get a hint of the flavour, whereas with the Novo X, while the vapour wasn't as warm as you would get from a larger vape, the flavour was spot on for the most part.
Battery Life
When it comes to battery life, the Novo X is actually pretty decent. If you're a super heavy user you might not get through your full day on a single charge, but a light to medium user shouldn't run into any problems. If you do find your battery life doesn't meet your expectations, the Novo X does support passthrough charging, which means you can vape it while it's plugged in. Charging time from dead to 100% is approximately 80-90 minutes. The battery capacity is 800mAh, which is by no means huge when it comes to vaping, but with a maximum wattage of 25, this is passable. A larger capacity battery would definitely be nice, but then the device would get bigger and it would defeat the purpose of the Novo X which is a small, compact, discrete device.
Verdict
Overall, I enjoy the Novo X. If you're into a more restricted draw and are looking for a new mouth-to-lung device with a few more features than most of the competition, then I would definitely recommend checking it out. 
If you're still reading at this point then there's a good chance this product is exactly what you're looking for. Check out the 
SMOK Novo X
 product page and order yours today. You owe it to yourself!