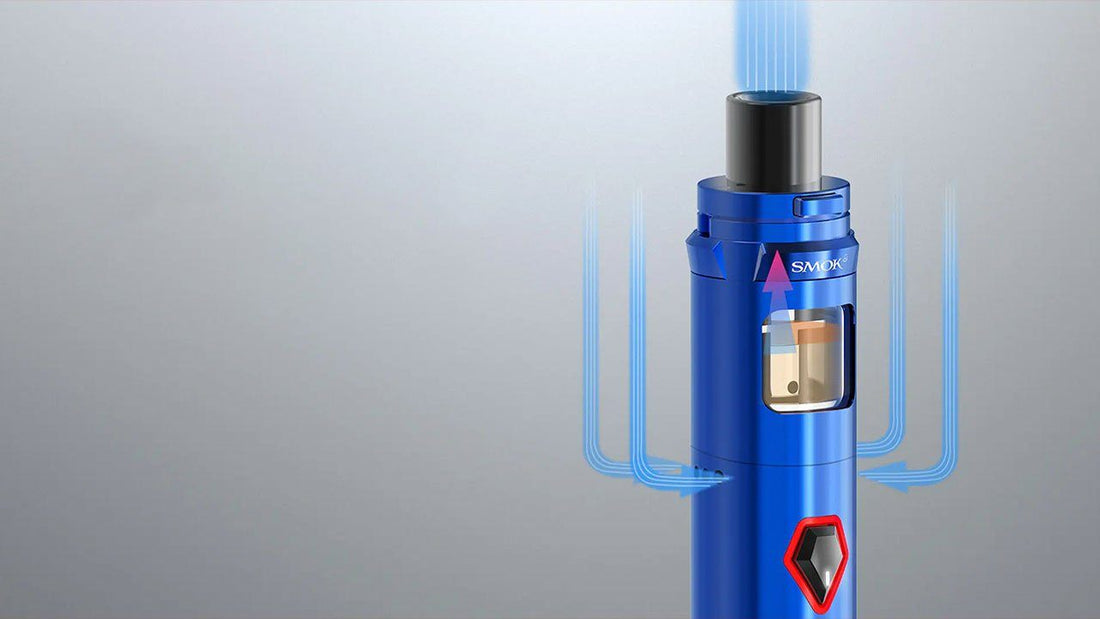 Smok Nord AIO 19 Kit Review
If you're new to vaping, the world of vaporizers likely feels confusing and overwhelming. You have vape disposables, vape pens, box mods, and hybrid designs mixed in, where should a beginner even start? If this feels like you, Smok has an enticing solution that you should take a look at!
The Smok Nord AIO 19 is a fantastic entry point for vaping beginners. It has straightforward features that are easy to grasp and use, but still allows for a bit of heating flexibility to help you learn how to find your vaping sweet spot. It has a comfortable, discrete design that is great for public vaping as well as casual at-home vaping.
Sound like something you're interested in? Then keep reading to get into the nitty-gritty of why the Smok Nord AIO 19 might become your new best friend!
What's in the Box
1 x Nord AIO Device
1 x Coil - 0.6ohm Mesh Coil
1 x Coil - 1.4ohm MTL Coil
1 x Micro USB Cable
1 x User Manual
Look and Feel
The Nord AIO 19 has a great body that will feel comfortably and satisfyingly weighty in your hand, thanks to its stainless steel construction. It has a single-button design that is used to power the device on, navigate temperature options, and take puffs from the vape juice tank.
Its single button has LED lights built-in, which will give you basic information regarding whether the device is powered on or off, as well as information regarding the battery's current charge level.
Overall, the look and feel of the Nord AIO 19 fantastic. You get great weight, several colour options, and easy to use and navigate features. It's the perfect physical design for beginner vapers!
Performance
While the performance of the Nord AIO 19 isn't going to match higher-end, full-featured box mods, it does a great job using basic features to still provide an excellent vaping experience. It supports a wattage range of 15-25W and voltage output between 2.9-3.8V.
These features are adjusted using the single power button, and while it doesn't give you full-fledged box mod variability, this is still enough for beginners to begin experimenting with how altering different vaping features changes the flavour and overall experience of e-liquids.
The tank of the Nord AIO 19 is compatible with two different styles of coils. The first is Nord Mesh Coils, which have a resistance of 0.6ohms, which is perfect for sub-ohm vaping. The other coils are Nord Regular Coils, which have a resistance of 1.4ohms and are more geared towards typical vaping, especially with salt nicotine e-liquids.
The Nord AIO 19 is full of safety features, including short-circuit protection, an automatic 8-second safety shut off, as well as warnings about when the battery is getting low. Since it sports a 1300mAh battery, you shouldn't expect to see the low-battery warning too often!
Overall, the performance of the Nord AIO 19 is excellent, especially given its budget pricing and basic features.
Final Verdict
If you're thinking about hopping into the vaping game for the first time or are looking to transition away from prefilled-cartridges or disposable vapes, the Smok Nord AIO 19 is worthy of your consideration. It is simple enough that beginners will be able to quickly learn how to use it, but there are enough features to offer a wonderful vaping experience.
While this vaporizer is geared towards beginners, experienced vapers shouldn't ignore it. With its refillable design and solid battery life, the Nord AIO 19 is a compelling travel choice, especially if your main-squeeze box mod is not suitable for public vaping. If you're looking for a more discrete travel companion, veterans will be pleased with the overall performance of the Nord AIO 19!
You've made it to the end of this review! If you're still reading, there is a good chance this is the kit for you. Take a look at the Nord AIO 19 product page to shop now!