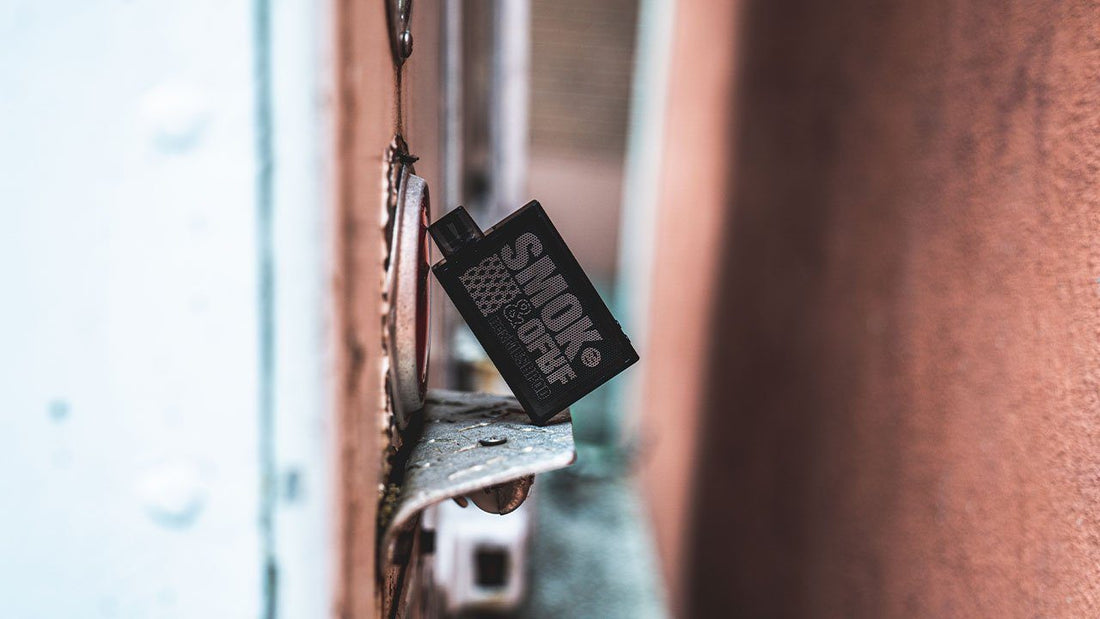 SMOK - NexMesh Open Pod Kit Review
The SMOK OFRF NexMesh Pod Kit is a brand new device. It is a collaboration of SMOK and OFRF. SMOK is a leading vapour manufacturer that was established in 2010. Over recent years, they've dominated the vaping scene. Not only is the NexMesh pod pretty, but it is also very powerful. It has a long-lasting battery, NexMesh coils, and even adjustable airflow. Moreover, the flavour that it can produce is thick and rich. But how does it compare with other devices already on the market that are flavour-focused? Read on to find out.
Specifications
Size: 80.5x45x17.5mm
Output: 5-30W
Battery: 1200mAh
E-liquid capacity: 2ml
Charger: Micro-USB 5V/1.2A
Display: 0.69in Screen
Resistance range: 0.4-3ohm
Pods: Refillable, replaceable coil
What's in the Box
1 x NexMESH Pod Device
1 x Charging Cable
1 x 0.4ohm Mesh Coil
1 x User manual
1 x 0.4ohm SS316L Coil
Design

The Smok OFRF NexMESH kit comes in six colours: silver, blue, bronze, gold, black and red. It looks pretty cool. It has large branding on it that might put off a lot of people, there is a logo on the bottom and on one side. The top and the side where the screen and adjustment buttons are, in fact, are the only sides where there is no branding. It is well made, no imperfections or rough components are present, and it has a matte finish.

E-liquid Capacity

The nexMESH SMOK OFRF pod holds 2 ml of e-liquid and is held in place in the body by two relatively powerful magnets. It has an integrated duckbill mouthpiece and features a side filling port secured by a rubber plug. For refilling, you will need to remove the pod. The pod's colour is dark. So even in a well-lit area, you might have trouble seeing the level of e-juice. Two different coils come with the nexMESH kit - an SS316 0.4 ohm mesh coil and a 0.4 ohm MTL coil.

Performance

For the nexMESH pod, two coils are available, a 0.4 conical mesh coil for direct lung use and a 0.4 round wire coil for vaping from mouth to lung, and one of each is included in the kit. The OFRF website says that the mesh coil is Kanthal A1 with the round wire coil ss316, but the coils say otherwise. There seems to be some confusion about the materials of the coils. The mesh coil is labeled ss316 and the round wire coil material is not indicated, so it could be either one or the other. For 15-20W, the 0.4 mesh coil is rated best. With the airflow about half open, it is good at 15 watts, but it gave its best result at 22 watts with the airflow fully open.

Battery Life

Before you have to worry about recharging, the battery should allow you to vape for several days. Unfortunately, instead of the much more modern and quicker USB-C port, SMOK has once again decided to use the outdated MicroUSB port. The SMOK OFRF NexMesh pod is capable of delivering between 5 and 30 watts and has a resistance of 0.4 to 3.0 ohms. For a device of this size, that's more than enough. The pod holds a modest 2 ml of e-liquid and is refillable.

Verdict

There aren't many negatives about this device. It's lightweight, looks good, and produces a nice taste. The conical mesh coil impressed me particularly, but that 2 ml capacity and filling port might just drive you crazy. The nexMESH kit is just the thing for those of you looking for an unobtrusive, small, sturdy, and tasty device. This gives you everything you would expect from a pod vape.
If you're still reading at this point then there's a good chance this product is exactly what you're looking for. Check out the SMOK - nexMesh Open Pod Kit product page and order yours today. You owe it to yourself!