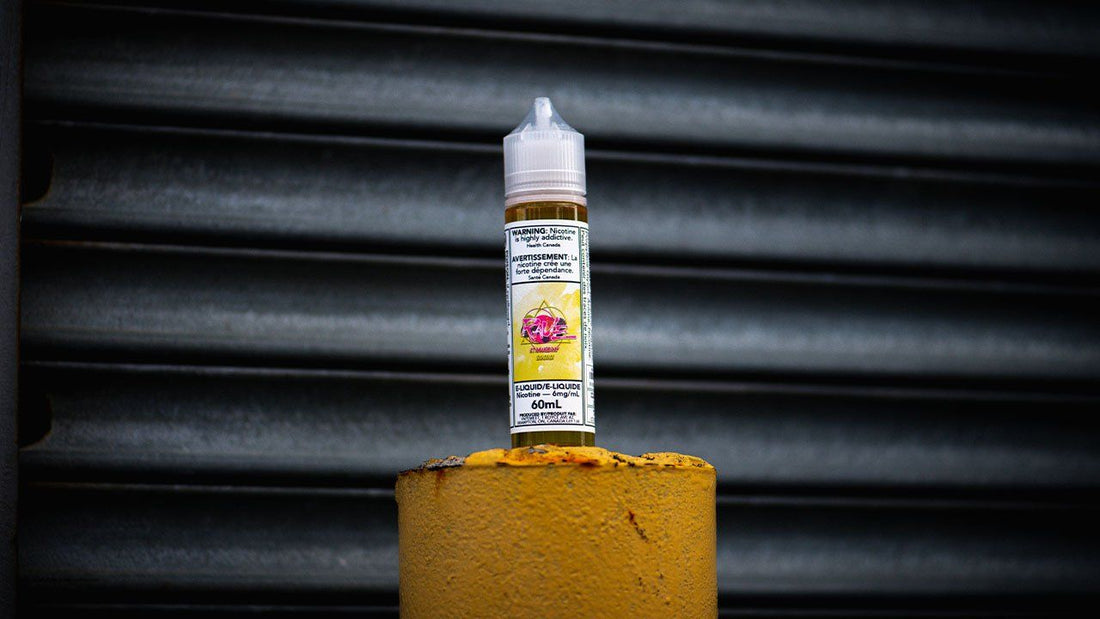 Rave E-Liquid Review
Vapers who love high-quality fruity blends in their vape juices are going to love the Rave product line. Dedicated to producing authentic fruit flavours, Rave has a fantastic assortment of recipes that are sure to delight fruit vape juice lovers everywhere. Expect flavour blends like Raspberry Blue Blast, Strawberry Banana, Watermelon Grape, and Watermelon Spearmint Blast.
Rave e-liquids are available in 60mL and 120mL bottles and can be bought in 0mg, 3mg, 6mg, and 12mg. All Rave flavours have an 80VG/20PG ratio, providing the perfect recipe for thick, satisfying vapour clouds with an excellent mouth and throat feel.
The Flavours
Rave focuses on delicious fruity blends to spice up your vaping lifestyle. Take a look at some of their unique recipes to see if you'll find a new favourite!
Fans of blue raspberry are going to feel right at home with Raspberry Blue Blast. Just like the traditional flavour, this e-liquid provides a perfect balance of sweet and sour mixed with tart blue raspberry flavour and a few secret ingredients. It's an incredible reproduction of the classic sweet treat flavour.
Another classic mix, Strawberry Banana combines that sharp sweetness of strawberries with the smooth, creamy sweetness of bananas. The result is an intense sweetness on the inhale and a refreshingly creamy banana flavour on the exhale. This is a wonderfully well-balanced blend that will easily find a spot in your vaping rotation.
While it may seem like an unlikely pairing, the bright sweetness of watermelon and the full-bodied sweetness of grapes create a vape liquid like no other. The result is an undeniably delicious vape juice that is one of our most popular recipes! You've got to try it to see what all the Watermelon Grape buzz is about!
No product line is complete without a satisfying mint option, and Watermelon Spearmint blast does not disappoint. The bright, juicy sweetness of watermelon pairs perfectly with the icy blast of spearmint, resulting in a perfect flavour for summer vaping. You'll be hard-pressed to find a more satisfying e-juice for hot summer days!
Conclusion
Rave goes above and beyond in providing an enjoyable, top of the line vaping experience focused on delicious fruity flavours. If you love vaping fruit e-juices but are looking for something a bit different, then Rave is an excellent brand to try!