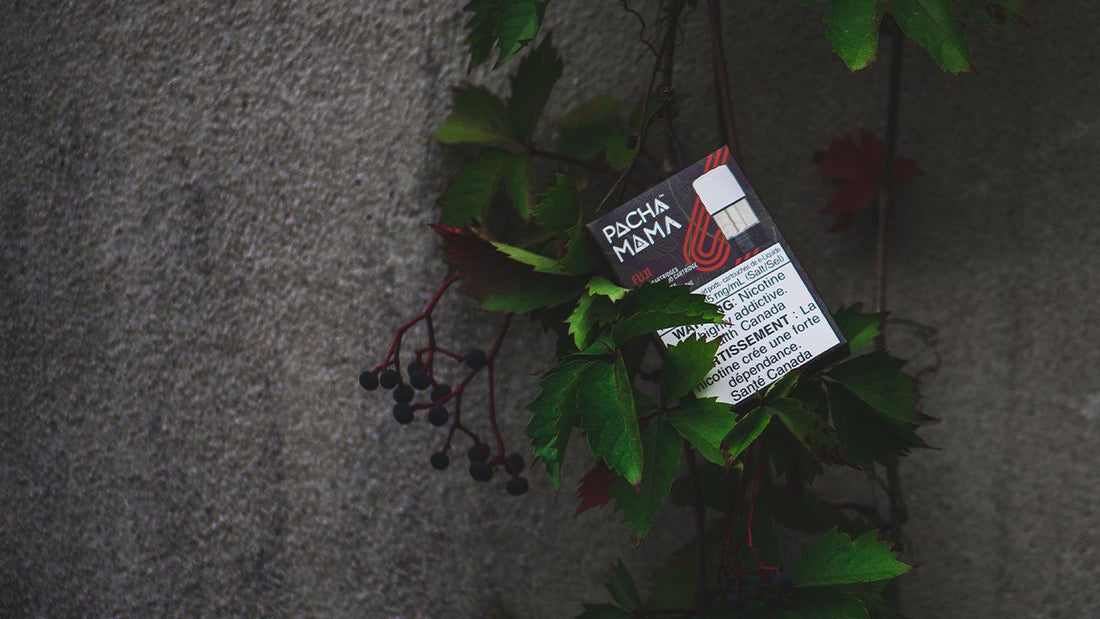 PGVG STLTH Pods Review
PGVG Labs has cooked up some amazing flavours that STLTH vapers are going to love. You'll find tasty blends of fruity flavours and even authentic tobacco tastes in their lineup. You'll find blends like Fuji Apple, Iced Pekoe Peach, and Don Cristo Original.
PGVG pods come in packs of three and are filled with 2mL in each. All flavours come in either 35mg or 50mg salt nicotine concentrations and are blended with a 50VG/50PG ratio. If you want tasty flavours with just the right amount of vapour, then PGVG Labs should be in your vaping queue!
The Flavours
PGVG Labs dabbles in a broad spectrum of flavours, so take a look below to see what each specific blend offers!
Fuji Apple by PachaMama uses the tart sweetness of Fuji apples to create a vape juice with the perfect amount of biting tartness. Along with Fuji apple tastes, more discerning vapers will also detect sweet notes of strawberry and nectarine. Fuji Apple is a deliciously sweet fruit blend with vibrant, mouth-grabbing flavours!
Lovers of sweet tea will be drawn to the authentic tea notes provided by Twist Tea. Modelled after Pekoe Tea, delicious tea notes will be accompanied by the smooth sweetness of peach and a nice icy taste of mint. This vape juice is steeped with real tea leaves for 30 days, so you'll be hard-pressed to find a tea-oriented vape juice more authentic!
PGVG Lab's original flavour, Don Cristo provides one of the most authentic cigar-flavoured vape liquids you'll find in STLTH pods. How do they get the cigar flavour so spot on? This vape liquid is steeped in real Montecristo cigars for 90 days. You simply won't find a higher-fidelity cigar-vaping experience, so if you miss delicious tobacco flavours, give Don Cristo a try!
Conclusion
PGVG Labs brings unique flavours to STLTH pods that you won't come across often. Whether it's a deliciously sweet blend in Fuji Apple, a pleasant sweet-tea experience in Iced Pekoe Peach, or an authentic cigar experience in Don Cristo, PGVG Labs is where you should land if you want a STLTH flavour that's different and delicious!
Find the perfect pack of pods? If you've made it this far in our review, this may be the right line for you! Check out the PGVG Labs STLTH Pods collection page to shop now!