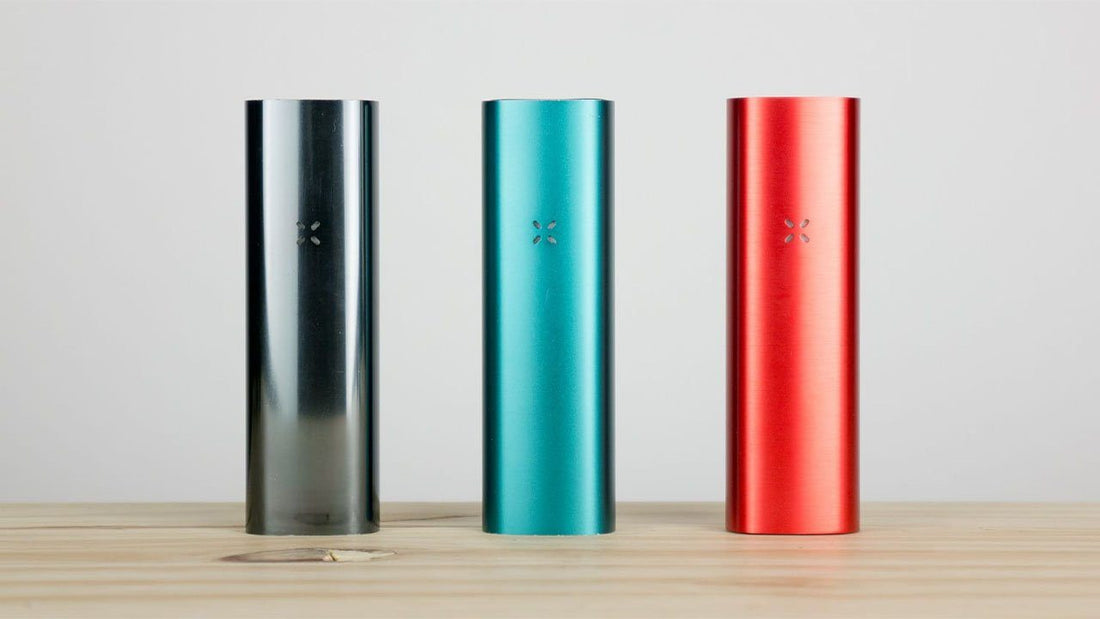 Pax 3 Vaporizer Review
Pax is a well-established, premium brand when it comes to vaping cannabis. While the brand is notoriously budget-unfriendly, you certainly get what you pay for. This is especially true of the Pax 3, which sports a sleek, modern design, incredible vapour quality, and easy-to-use heating controls.
The Pax 3 is the stylish, high-performing vaporizer you've been looking for, so read below to find out why!
Look and Feel
The Pax 3 is built with a matte aluminum finish, giving a smooth, comfortable feel in the palm of your hand. It's just shy of 4in long, so if you're wanting a stylish, comfortable way to discretely vape in public, you'll feel right at home using the Pax 3.
There is a single button (which blends into the design) that powers the device and navigates heating options. Aside from that, you won't find a digital display, noticeable buttons, or any other features that interrupt the uniformity of the aluminum coating. Unless you're around those that are already familiar with how the Pax 3 looks, there are no real indicators that it's a vaporizer (unless someone sees you actively taking a puff.)
For those that don't like finagling with buttons, once the Pax 3 is turned on, you can shake the device to get an indicator of the current battery charge or to exit the temperature change mode. It will also vibrate when it's come to temperature, so you won't have to worry about hawk eyeing the device for a blinking light to know when it's time to puff.
The look and feel are modern and sleek, but provide an incredibly simple user experience. It's a great aesthetic that continues to appeal to both beginners and veteran cannabis vapers.
Performance
While the design of the Pax 3 is sleek and comfortable, the performance is robust. It features four temperature settings, ranging between 180-215C. The device can tell when you're actively taking a draw, so when you're not, it intelligently saves on power to preserve battery charge and to not vaporize cannabis when you're not ready to take a puff.
The heating chamber is food-grade stainless steel, and the vapour path is leaders from that steel to the food-grade silicone mouthpiece (should you be using the extended mouthpiece instead of the flat mouthpiece). Vapour quality is quite high, and the airflow is very nice, even if you give your heating chamber a bit of an extra pack.
An excellent feature included in the Pax 3 is an attachment that allows you to vape wax concentrates. While we recommend getting a dedicated device if you're serious about regularly vaping wax, the attachment works quite well for those thinking they may just occasionally want to dabble with dabs!
All of these features are powered by a hefty 3500mAh battery. You can expect to get around 80 minutes worth of vape time before needing to recharge.
Conclusion
The Pax 3 proves to be a tantalizing choice for cannabis vapers, especially those that love a vaporizer with a fantastic aesthetic. You'll get a sleek, modern design (perfect for discrete vaping), amazing cannabis vapour, and even decent performance when using the wax concentrate attachment.
As versatile as the Pax 3 is, it's not going to be a perfect fit for everyone. It lakes precision heating (there are heating options but they are preprogrammed), there's not a real way to use a water pipe with this device, and the vapour path is particularly short, which can result in some hotter, harsher puffs.
Should the limitations not dissuade you, the Pax 3 is positioned as premium cannabis vaping option. If you want a high-end, stylish, easily portable, and very discrete vaporizer, then the Pax 3 will be a great fit!
Think this might be the vaporizer for you? Make your way over to the Pax 3 product page to shop now!