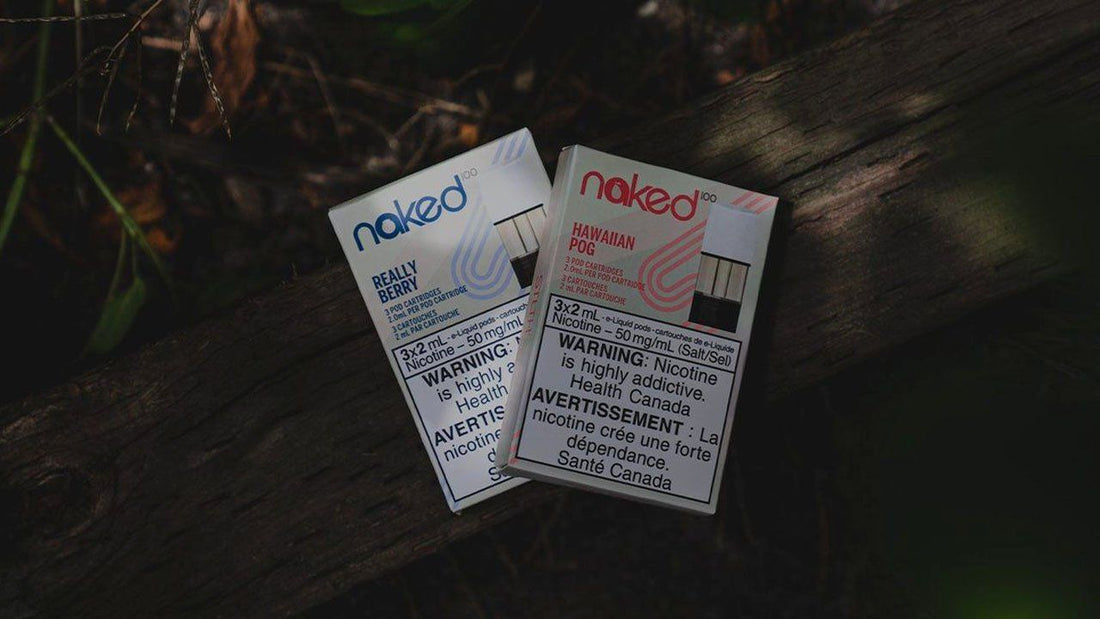 Naked 100 STLTH Pods Review
Naked 100 is home to mouth-watering fruit flavours all packed into STLTH vaping pods. Both flavours, Hawaiian Pog and Really Berry, offer more in their recipe than their name implies. If you're looking for bold fruit flavours blended in unique recipes, Naked 100 is the vape juice for you!
Naked 100 pods come in packs of three, with each pod containing 2mL of vape juice. All flavours are available in 35mg or 50mg salt nicotine concentrations and in 50VG/50PG blends. You'll love the light vapour and vibrant fruit flavours Naked 100 offers!
The Flavours
Naked 100 focuses on complex recipes of fruit flavours. Expect to taste some classic fruits mixed into refreshingly original recipes!
Hawaiian Pog takes you on a journey through a delicious tropical fruit paradise. Equal parts passion fruit, orange and guava, this juice brings a tart, sweet, and smooth vaping experience. Vapers that are fans of authentic tropical flavours will feel right at home with Hawaiian Pog.
If you prefer your vape juice to be more sweet-forward, then Really Berry might be just what you're looking for. You won't find smooth or gentle flavours here. Instead, you'll get the sweet tartness of lemon mixed with the sweetness of blackberry. One taste is all it takes to see why we REALLY like Really Berry!
Conclusion
Naked 100 has worked hard to provide complex vape juices that aren't just reboots of standard fruit flavours. Whether you want a smooth, creamy vape juice with bright spots of fruit sweetness or an overall sweet, tart vaping experience, Naked 100 STLTH pods will provide a tasty vaping experience you'll love!
Find the perfect pack of pods? If you've made it this far in our review, this may be the right line for you! Check out the Naked 100 STLTH Pods collection page to shop now!