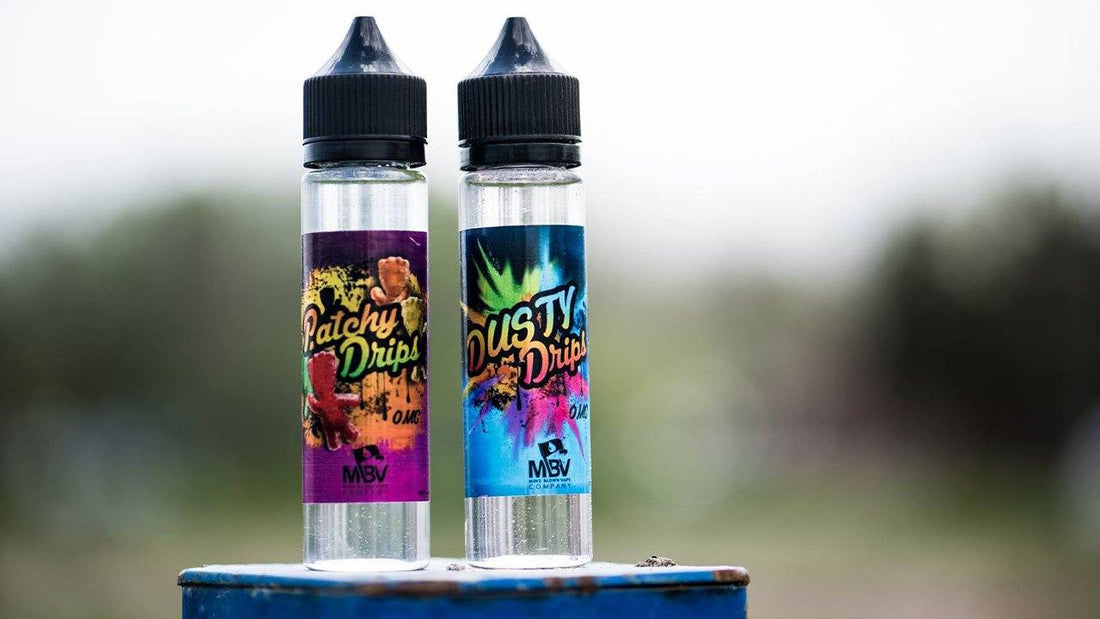 Mind Blown Vape Co. E-Liquid Review
Your mind will certainly be blown when you try Mind Blown Vape e-liquids! They aim to create the ideal candy vaping experience, combining sweet and sour flavours that will tantalize each and every one of your taste buds.
Mind Blown Vape juices are available in 60mL bottles and are available in 0mg, 3mg, and 6mg freebase nicotine concentrations. The e-juice flavours are made with a 70VG/30PG ratio, which will provide satisfying vape clouds that will still give ample emphasis to the subtle juice tastes.
The Flavours
Mind Blown Vape focuses on high-quality candy flavours. Take a look below to see what they offer!
Patchy Drips is an excellent blend of classic fruity flavours mixed into a standard sweet treat base. You'll detect notes of all different kinds of your favourite fruits! On the exhale, you'll really be able to taste the sour sweet flavour that is mixed in, giving this vape juice a very similar quality to familiar sour delights.
Conclusion
Mind Blown Vapes is perfect for vapers that can't get enough of high-quality sweet treat flavours. Expect to see more delicious concoctions as Mind Blown Vape continues to grow its product line. We can't wait to see what they come up with!