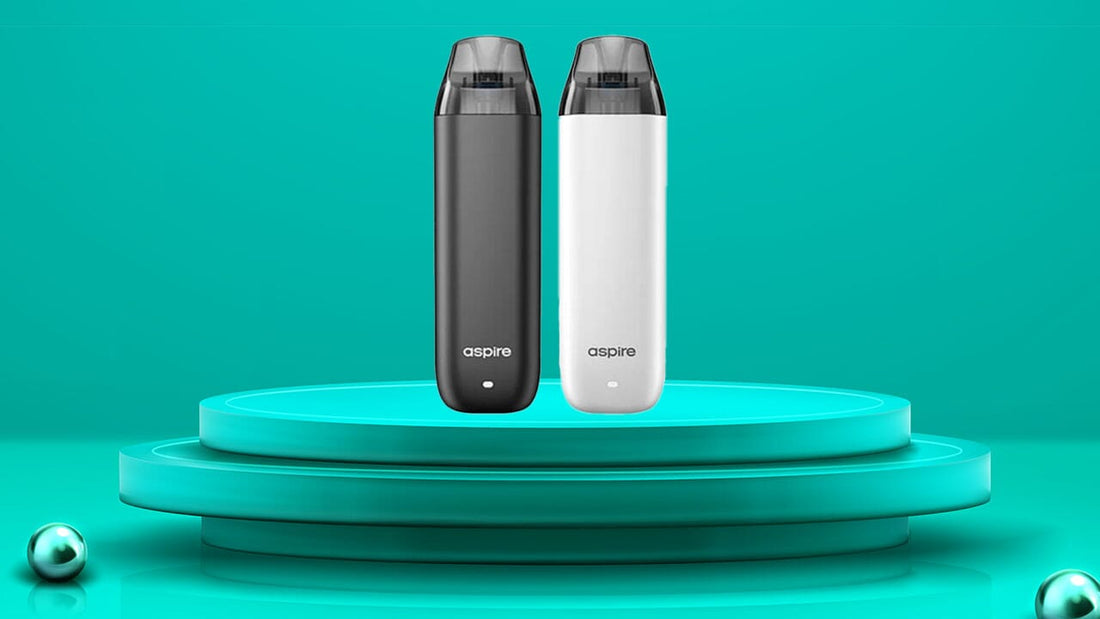 The Aspire Minican 3 Vape Pod Kit Review: Your Ultimate Vaping Buddy
Let me present the new vape on the block: the Aspire Minican 3 Vape Pod Kit! This innovative vape device offers a strong vaping experience at an affordable price, making it an excellent choice for those who want intensity in a small device. In this blog post, I will examine Minican 3's features and what I liked and disliked. Keep reading to see if this vape is right for you!
The Features of the Minican 3:
The Aspire Minican 3 has an impressive 3.0 ml (standard version) or 2.0 ml (TPD/CRC version) pod capacity and a long-lasting 700 mAh battery, ensuring that your vape sessions last for hours. Plus, with two coil options - Replaceable 0.8Ω (13W-15W) meshed coil and Non-replaceable 0.8Ω (10-13W) meshed coil - you're guaranteed exceptional flavour and vapour production.
One of the standout features of the Minican 3 is its compatibility with all Minican series pods. No more fumbling around trying to top up your e-liquid! When it's time to refill, the easy bottom-fill design makes the process quick and hassle-free.
But wait, there's more! The Aspire Minican 3 is designed with a lightweight frame and features a 'constant output' of 3.7V, powered by the latest Aspire ASP Chipset. This cutting-edge technology ensures an auto-draw activation system during each session, making vaping a breeze.
Who's this Vape For?
Because of its compact and easy-to-use size, this vape is perfect for people who want to grab and go with their vape and want to avoid the fuss with bulky mods. It's a tiny vape but packs enough power to keep you going. What I liked was how crazy simple it was to use as there are no buttons, so you can throw it in a bag, purse, or even your back pocket and not worry if it accidentally fires. It's what I recommend if you spend a lot of time on the road or want to avoid being weighed down by carrying a lot of stuff.
Who's this Vape Not For?
The Minican 3 is undoubtedly reliable, but it is too basic for those who enjoy customizing their vaping experience. With no buttons, options, or extra features, the Minican 3 caters to a straightforward vaping approach that may not appeal to experienced vapers seeking a more intricate, personalized experience. However, seasoned vapers will find value in the Minican 3. There's always a time and place for simplicity in the vaping world, and the Minican 3 effortlessly fills that niche while still offering a satisfying experience to users.
Why would you pick up the Minican 3
Why should the Minican 3 be your go-to vape device? Well, let's dive into its versatility! Picture this: you're out enjoying the nightlife, and the Minican 3 easily fits into your pocket or purse without weighing you down. Or imagine you're on vacation, and it becomes the ultimate travel companion, ready to provide a satisfying vape experience anytime, anywhere. Driving around town or just needing a hands-free option? The Minican 3 has your back. And if you have a forgetful vaper in your life, it makes the perfect gift they'll truly appreciate. So, why wait? Give the Minican 3 a try and discover the endless possibilities it offers!
What truly won me over with the Minican 3?
First and foremost, its simplicity - no buttons, no mess, and no coils to change. Just swap in a new pod when the old one burns out, and you're good to go! I also appreciated its compact size, fitting comfortably in my hand, making it an absolute delight. The battery life pleasantly surprised me, lasting quite a while between charges, and it recharged quickly when needed. But the real game-changer was the amazing flavour of my e-juices when using the Aspire Minican 3. I reached for it more often than my larger setup, demonstrating its undeniable charm.
One aspect of the Minican 3 that I truly appreciated was Aspire's decision to ensure compatibility with all previous Minican pods. If you ever find yourself in unfamiliar territory or rummaging through your drawers at 3 am and stumble upon an older pod, it'll still work! I've always been frustrated with the need to discard old pods whenever a new device gets an upgrade. In fact, I still have some odd-looking coils from my first vape pen six years ago, haunting me as I keep promising to find my old device (but never do). Vaping should be an enjoyable experience, and the Minican 3 successfully eliminates 90% of the hassle typically associated with it – something I wholeheartedly respect.
So, if you're ready to upgrade your vape game and enjoy the simplicity and convenience of the Aspire Minican 3 Vape Pod Kit, don't wait any longer! This compact yet powerful device is here to revolutionize your vaping experience.
Stay on top of all the new products and deals we have at VapeMeet by following our Instagram page!