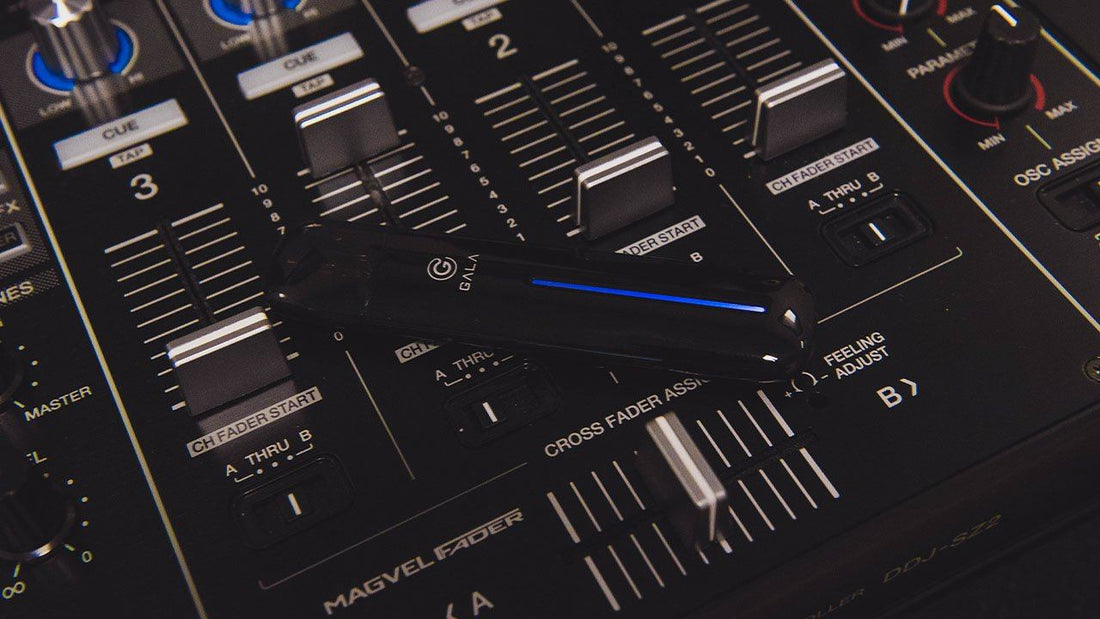 Innokin - Gala Open Pod Starter Kit Review
Another fascinating entry-level product by one of the leading vape manufacturers in the industry is the Gala pod system. Innokin is a company known for innovation and user-friendly design, from its EQ product line to its recent foray into the Z Biip. So, what is the deal with this eye-catching new system? It really pushes the large, flashy LED bar on the front of this kit, but otherwise it's a pretty standard pod system. You get a nice battery of 500mAh, a few ml of juice capacity, and some of the respectable coils of Plex3D and ceramic. Let's see if the Gala is your next ultra-portable favourite or if this party runs out of steam half way through.
Specifications
Dimensions: 109mm x 25mm x 11mm
Tank Capacity: 2ml
Battery Capacity: 500mAh
Weight: 50g
Draw Activated
Tap and Shake to change LEDs 
What's In The Box
0.5Ω Pod (preinstalled)
0.8Ω Pod
Innokin Gala Battery
Pack of 3 E-liquid Bottle Tip Adapters
Lanyard
Warranty Card
Tip Adapter Guide
Warranty Booklet
Quick Start Guide
Battery Care Guide
Design

I have the Sapphire, and it has a nice stylized G logo and the word Gala in silver. The Innokin Gala is available in several colours. You immediately get the feeling when you pick it up that it is a nice kit, just heavy enough to feel the weight without being too heavy. Thanks to the rounded edges, it is really unobtrusive and feels good in the hand. Even though it has a glossy finish, it never made me feel like I had no grip. As it's a draw-activated device, there are no buttons. The LED light bar, which is about 2mm wide and about half the length of the complete kit, is the only control you have. When you put a pod into it, it lights up to indicate the battery life.

Flavour Production

The Gala is a refillable, open pod system, which means it can be filled with your preferred e-liquid and holds up to 2 ml. The pods contain the latest PLEX3D coil technology, which offers great flavour and long life. Simply discard the pod and substitute it with another when the vape has lost its flavour. Two pods are included with the Innokin Gala kit. One is a pre-installed mesh of 0.5 Ω which allows for more airflow and cloud production, while the other is a ceramic coil of 0.8 Ω which maximizes flavour.

Performance

So how does everything work? The Gala is far from perfect, but prior to making our final decision, there are a few positive points we should address. The Gala is an open pod system that allows you to fill the pod with any of your preferred e-liquids. Depending on the juice you use and your own subjective standards, it also delivers good flavour. It features the latest PLEX3D-designed coils and has an LED light bar that when you take a vape, you can change to display a different colour. Touching and shaking the device makes the change.

Battery Life

After testing a 1,000 mAh battery device recently, which gave me two days of use, I figured I would get a day. Battery life is always the thing that keeps me from using it all day, but it functions admirably well as a backup device. It's not an all-day device, and I think if you're on the go and you don't want to deal with a bigger device, it's probably more suitable for sitting in a shirt pocket. When you insert the first pod, the only way to check the battery's charge level is to see a colour flash that tells you the battery's charge level.

Green means full to 40%,
Yellow means 40% to 20%.
Red means 20% or less

Verdict

Finally, the overall build quality is worth pointing out. Innokin is not known for making products that are poorly made, and the Gala is a testament to that. If you want, the LED bar is nice, but more than that, the device feels good in the hand and is clearly constructed to last. It also does some stuff pretty well, but to really justify it, it does not do enough stuff better than the best in its field. It is not cheaper than its rivals, however, so it's very difficult to recommend it unless you absolutely need the custom LED light bar.
If you're still reading at this point then there's a good chance this product is exactly what you're looking for. Check out the Innokin - Gala Open Pod Starter Kit product page and order yours today. You owe it to yourself!