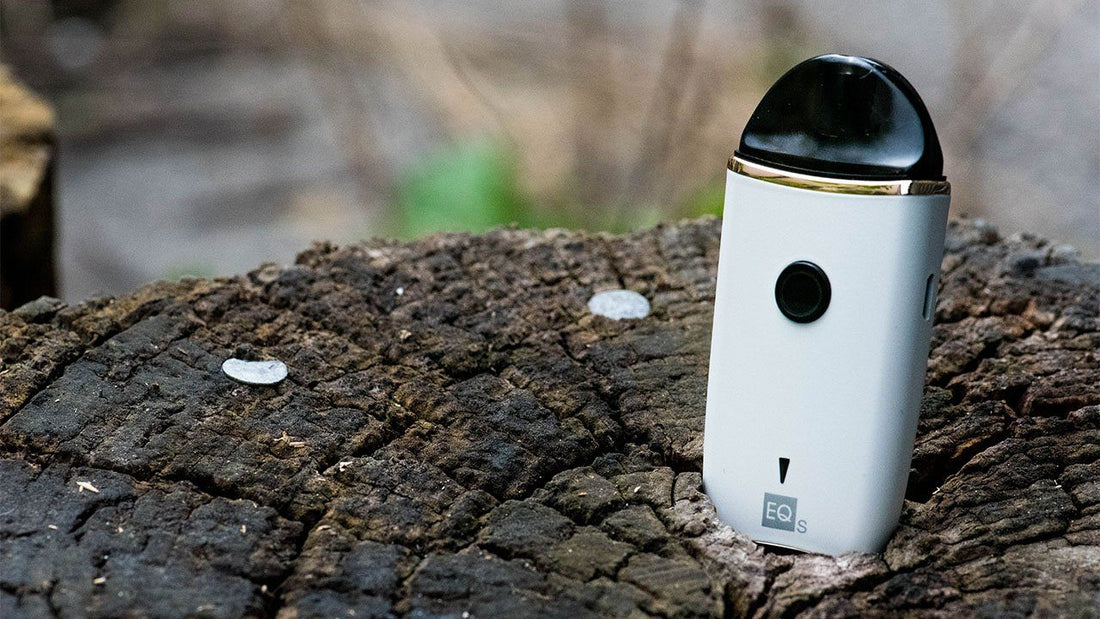 Innokin - EQs Open Pod Starter Kit Review
Innokin has recently modified its EQ vape pod and released a second version called Innokin EQs. Using the same coils as its predecessor, EQs streamlines the EQ form factor with a smaller frame, larger battery and more ergonomic design. It also features three variable power modes for additional control over your vaping experience. How does this new offering fit into the saturated market for ultra-portable vaping devices? Let's take a look:
Specifications
Coils: PLEX3D
Size: 85mm tall
Battery: 800mAh (Internal)
Pod capacity: 2ml refillable
Battery capacity indicator
Bottom twist to refill pod
Output: 11.5W / 13.5W or 15.5W
What's in the Box
1 MicroUSB Cable
1 User Guide
1 Warranty Card
1 Innokin EQ Pod System
1 EQ Replacement Pod
Design

The Innokin EQs are well made in terms of quality construction and design. Depending on the color you get, there are either gold-plated or chrome highlights around the base and the pod housing that gives it a more polished look than the EQ. In addition, the zinc-alloy body of the EQs has a satin finish instead of a rubberized finish. The mouthpiece is always big and perfectly ergonomic on the lips. The total footprint of the EQs is a bit smaller than the original EQs. Now the bottom of the device has a gentle taper, making it more comfortable to hold in the hand.

Performance

This is a low power device. This will work well for high nicotine or nicotine salt e-liquid. The airflow is very limited to the Mouth to Lung (MTL) device. Some might find this too restrictive. For example, the airflow on my Smok Nord with the 1.4ohm MTL standard coil is far more open than the EQs. In other words, airflow is as restricted as the original EQ.

Battery life

The battery seems to last a long time. The EQs has a pass-through charge so you can use it while charging. With regular use, I could easily get a full day of use before I had to charge it. The EQs have a very long charge time. It took about 1 hour and 15 minutes to go from red to green, then another 15 minutes for the green light to turn off.

Green: full
Yellow: half
Red: low

Verdict

The Innokin EQs has proven to be a great device in our testing. From a premium feel in the hand, to great flavour thanks to the Plex 3D mesh coils, the EQs is easy to recommend to any vaper!
If you're still reading at this point then there's a good chance this product is exactly what you're looking for. Check out the Innokin - EQs Open Pod Starter Kit product page and order yours today. You owe it to yourself!