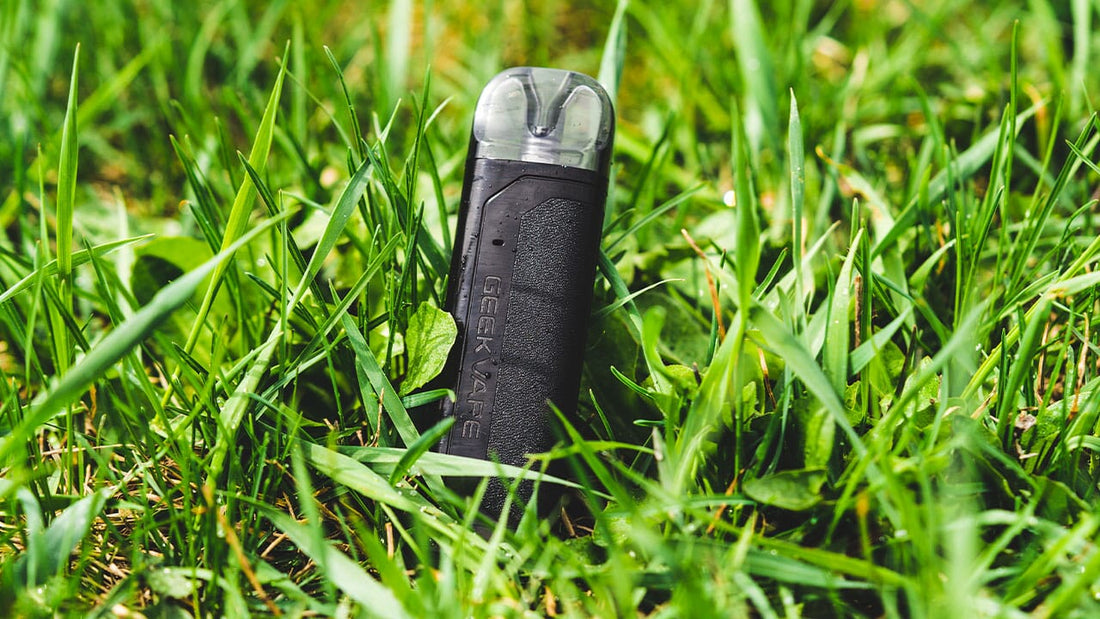 GeekVape Aegis U Pod System for the Win
Geekvape recently unveiled their newest Aegis product: the Aegis U Pod Kit 800mAh. Boasting a chic blend of stylish leather and aluminum accents, this pod kit serves as the perfect fashion accessory for the savvy vaper. However, the Aegis U offers much more than just good looks. Equipped with special tri-proof technology, it provides complete protection against damage caused by water, dust, and shock.
When it comes to the Aegis U Pod Kit, Derrick from Vapemeet Niagara knows a thing or two! Not only did he put it through its paces, but he was seriously impressed with its top-notch performance. "So far, I am loving this Aegis U. About 5 hours of using it as my primary device today," Derrick said. "It went to less than half battery after 3 to 4 hours of hard use. I also hit 20mg of salt and had to switch to 3mg freebase as I was getting a little green feeling from too much nic, and the freebase works flawlessly in the .7 ohm pod haven't tried the 1.1 ohms yet."
The Power of Flavour is in the Aegis U
"As for vapour production and flavour, I have to say it outshines the Caliburns by leaps and bounds," Derrick explained. "The flavour and vapour production was top-notch, far exceeding other popular pod systems like Caliburn. The vapour is thick and satisfying, and the flavour is surprisingly excellent for a pod vape. I like the freebase in the .7 ohm pod as it is warm, smooth and full of flavour." Derrick also noted that the magnet connections between the pod and device are donut-shaped, ensuring a great connection and that the Aegis U Pod Kit has a leak well in case of any spills.
For vapers seeking a sleek, long-lasting device that's powerful enough for day-long use, look no further than the Geekvape Aegis U Pod Kit 800mAh. With a 20W output and auto-draw function, this all-in-one device boasts a robust 800mAh battery life to keep going and going. The 2ml capacity and U cartridge compatibility allow for switching between flavour experiences with ease. Say goodbye to running out of battery and hello to the perfect vape experience.
The Geekvape Aegis U Pod Kit has two choices of coil resistance, 0.7Ω/1.1Ω, with a coil lifespan of up to 10ml. The charging port is a Type C, and it comes with one USB cable Type C, making charging convenient and quick. The working temperature is -20~60°C to withstand most ambient temperatures.
At just $32, the Aegis U Pod Kit is affordable, with a stylish design, durability, and impressive performance. The Aegis U Pod Kit is worth considering if you're looking for a reliable pod system that won't break the bank. It's time to elevate your vaping game to the next level with the Geekvape Aegis U Pod Kit.
Discover when we launch all our new products as we get them on our Instagram!