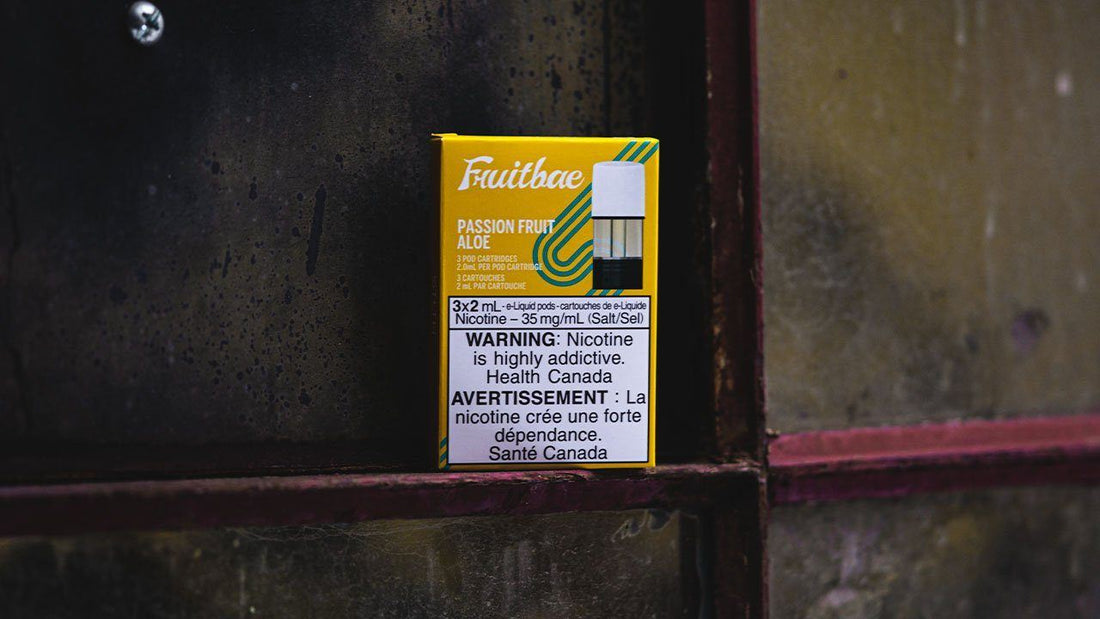 Fruitbae STLTH Pods Review
Vapers looking for a new vape juice bae will be happy to hear that Fruitbae is seeking some new romance. Hoping to win you over with an impressive suite of fruit-blend recipes, Fruitbae brings Grapefruit Watermelon, Passionfruit Aloe, and Raspberry Sour Apple to the table.
Fruitbae comes in 3-pod packages that have 2mL of e-liquid each. Most flavours are available in 20mg, 35mg, and 50mg salt nicotine formulas and 50VG/50PG blends, giving equal balance to vapour production and high-fidelity flavours.
The Flavours
Fruitbae packs each of their pods with unique fruit blends, each providing bright, deep flavours of some classic (as well as uncommon) fruity tastes.
Grapefruit Watermelon brings an excellent balance of the strong sour of grapefruit and the juicy sweetness of watermelon to provide a refreshingly vivid vape juice. You'll catch simple sweet and sour notes on the inhale while the exhale provides deeper citrus and watermelon flavours. This is a fantastic recipe for lovers of sweet and sour everywhere!
Another excellent combination of strong, contrasting flavours, Passionfruit Aloe brings a more unique blend of tastes for you to enjoy. The base is a mix of tart passionfruit and smooth, sweet aloe vera. Splash a bit of mint into the recipe, and you get a vape juice with a perfect balance of delicate flavours that pair perfectly with the light coolness of mint.
If you're really ready to pucker up to Fruitbae, then Raspberry Sour Apple is the sour hit you need. You'll get the sharp tartness of raspberry and sour apple, along with a bit of raspberry's sweetness. The result is a sweet, tangy vape juice that'll hit the sides of your cheeks in just the right way.
Conclusion
Fruitbae brings uncommon fruity blends that salt nic lovers will absolutely fall for. The e-liquid hits the back of your throat in the way you'd expect from a high-quality salt nic vape juice, and the high-quality ingredients of the flavours deliver a top-notch vaping experience. This vape liquid line is perfect for salt nic vapers that love delicious tasting fruit blends.