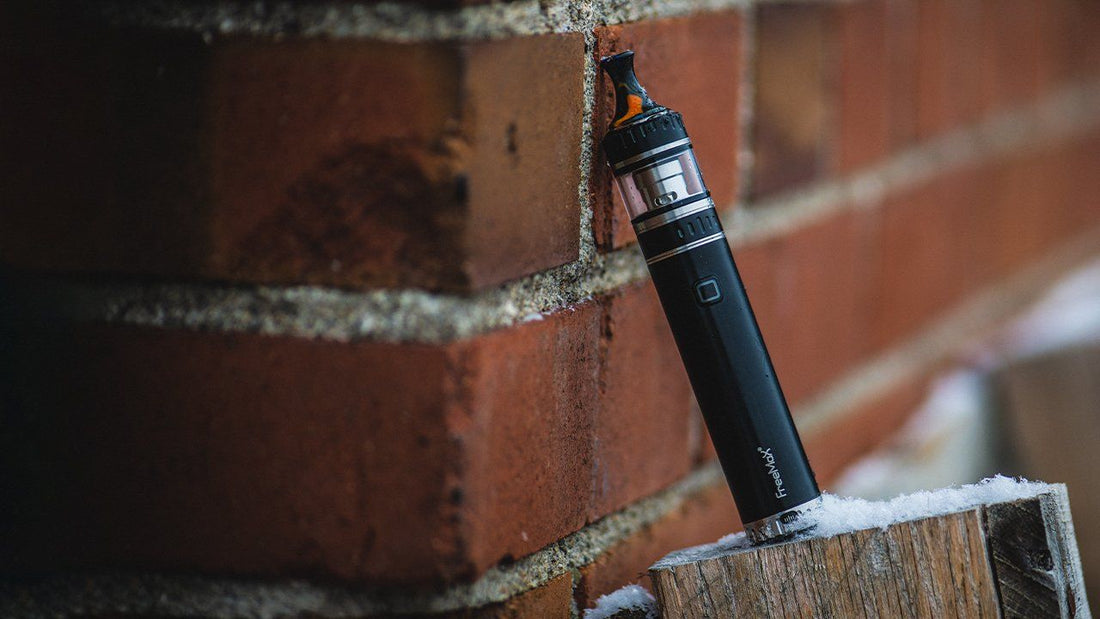 FreeMax Twister 30W Review
Far too often, vape pen-style box mods sacrifice so many features and customization in exchange for a small, slender body. While novices may not mind, veteran vapers are keenly aware of how important features like broad wattage variability and resistance customization are to creating the perfect vaping experience.
The
FreeMax Twister
completely resolves this problem. While it sports a traditional cylindrical style, it also packs broad enough wattage output and resistance options to be compatible with a broad variety of attachments and vape tanks. Even if you're not interested in using more than just a single tank, these options are perfect for creating a catered vaping experience dialled right into your exact preferences.
What's in the Box
1 x Device
1 x Tank
1 x Replacement Glass
1 x Coil - DTL Mesh
1x Coil - MTL Mesh
1 x Drip Tip - 510 DTL
1 x Drip Tip - 510 MTL
1 x O Ring Pack
1 x Micro USB Cable
1 x Warning Card
1 x Warranty Card
1 x User Manual
Look and Feel
The body of the FreeMax Twister is made from stainless steel, giving it a pleasant weight in the palm of your hand. The power button is ergonomically placed, and you can cycle through the wattage options by twisting a knob at the bottom of the device. Veterans will love the range of heating options, while beginners will love how easy it is to navigate the features.
The included oil tank fits flush along with the body of the vape, giving it a single body design while offering a load of accessory options. Most of the weight of the device is from the included 1400mAh battery, which will easily last all day for most oil vaping needs.
Overall, FreeMax has built a high-quality vape pen-style box mod that fits comfortably into most hands, is easy to handle and adjust features, and can easily be discreetly used. If a sleek, easily concealed body that feels natural in your hands is a top priority, then the FreeMax Twister is deserving of your attention.
Performance
The performance of the FreeMax Twister is absolutely wonderful, especially when used with e-liquids. The variable 7.5W-30W options make it easy for beginners to choose thin, cool, and tasty vapes or big, thick, hot clouds of vapour. More experienced vapers will appreciate the range of resistance options available, as the FreeMax Twister is compatible with three different coil types.
Each coil has it's own unique resistance (0.5, 1.0, and 1.5ohms), which means you can dial in your experience for optimum flavour production of freebase vape juices and e-liquids blended with high concentrations of salt nicotine. The availability of different coils that provide different experiences means you'll spend a lot of time with the FreeMax Twister before needing to explore a device with a fuller suite of features.
While the FreeMax Twister is compatible with a wide variety of attachments, performance will be best when used with the included Fireluke 22 tank as the device's chip is optimized for it's resistance and power. This is especially true if you plan on using this device extensively on the go and power consumption is a concern for you.
Final Verdict
The
FreeMax Twister
is a compelling choice for beginners who want something more than a disposable or basic vape pen but don't need (or want) the features offered by a more expensive, higher-end box mod. Experienced vapers will be attracted to this device for its ease of use and it's mastery of vaping on the go.
Ideally, you are either looking to upgrade from disposable vapes, more basic vape pens, or you are simply looking for a reliable travel buddy. The tank is spill-proof and easy to fill, making it an even more compelling option for travel.
All of that combined at a very approachable price point makes the FreeMax Twister a compelling option for a large swathe of vapers, beginners and veterans alike.