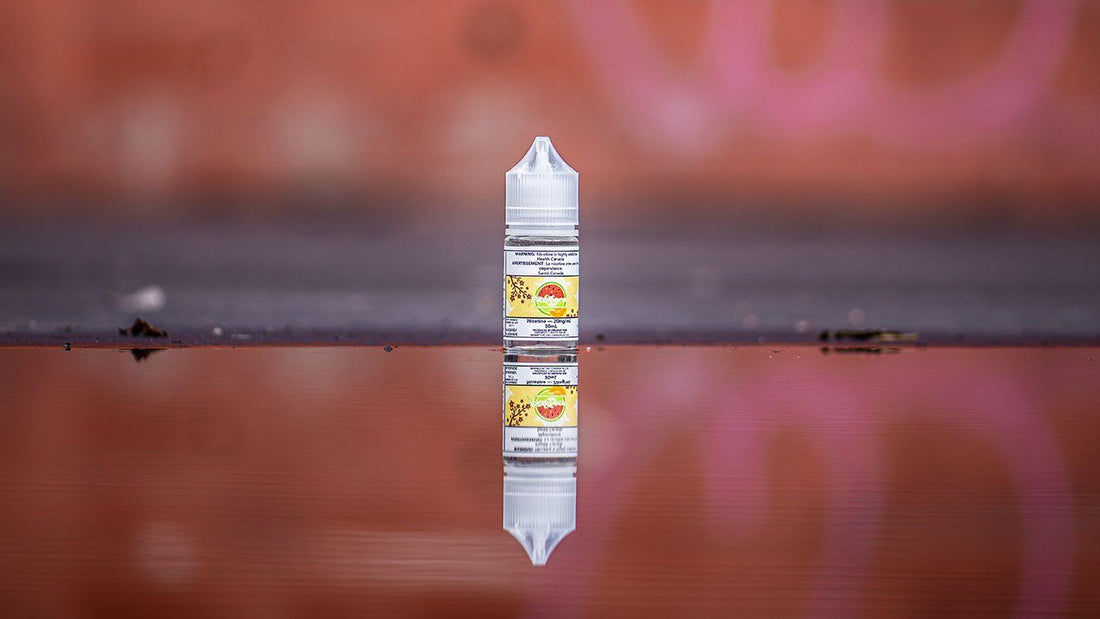 Forbidden Salted E-Liquid Review
Your favourite line of exotic fruits is back in salt nic form! Forbidden Salted is home to some of our most popular fruit blends with the smooth and satisfying kick of salt nicotine. You'll find the likes of Fuji Grape Lime, Grapefruit Guava and Honeydew Melon Punch in this collection!
Forbidden Salted e-liquids are offered in 30mL bottles with 10mg, 20mg and 40mg strengths available. Each flavour is crafted with a 60PG/40VG ratio, which we think is the perfect balance for getting the best flavour in your pod system.
The Flavours
When choosing from the Forbidden Salted suite of tropical fruit blends, it's helpful to know specific tasting notes to expect from the more uncommon, exotic fruits in this line.
Fuji Grape Lime is one of the most well-balanced flavours in the Forbidden Salted lineup. The balance between the sweetness from the apple, the tartness from the lime, and the sweet smoothness of the grape results in a calming, delicious vaping experience. If you haven't tried Forbidden salt nic, we recommend starting with this one first.
Grapefruit Guava offers a more sour taste without overwhelming your taste buds. The tart, sourness of the grapefruit will hit first (without the bitterness!), followed by the smooth sweetness of guava in the aftertaste. A great choice if you're looking for a vape liquid with a bit of bite to it!
The perfect vape liquid for a hot summer's day, Honeydew Melon Punch is full of crisp, refreshing flavours. Combining honeydew, cantaloupe, and watermelon, each puff is a mouthful of sweet, melony flavours that melt over your tongue. Vape this e-liquid while enjoying the bright rays of summer sunshine, or while huddled in blankets waiting for a cruel winter to be over!
Conclusion
Forbidden Salted is home to complex, exotic fruit blends that only get better with the addition of salt nicotine. While each flavour offers intense sour, sweet and citrus tastes, you'll find a delicate balance between each.