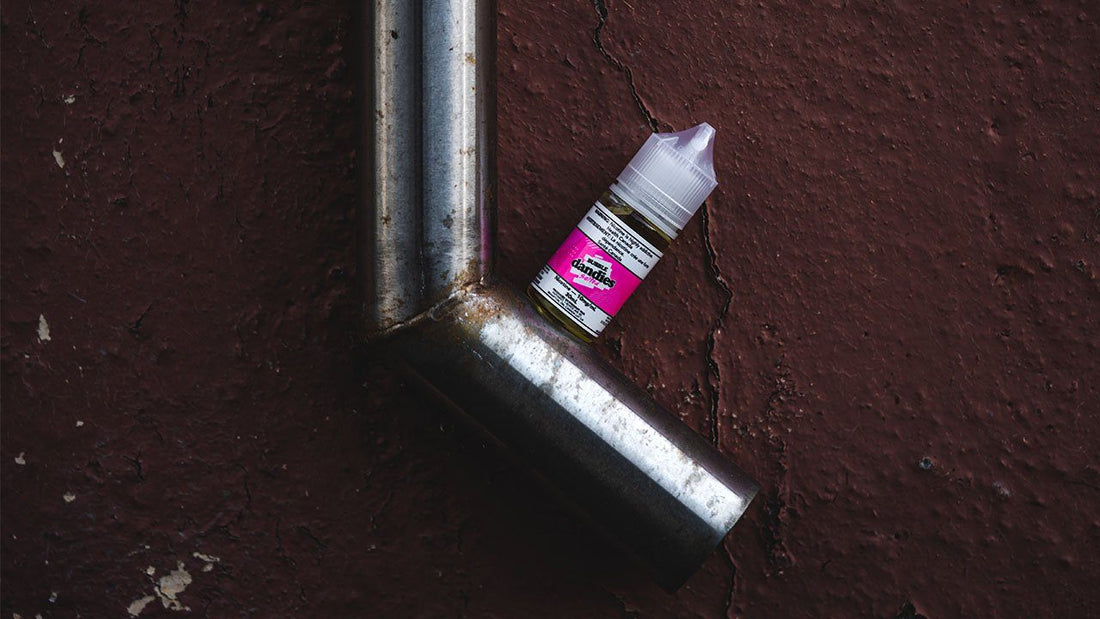 Dandies Salted E-Liquid Review
Vapers love the sweet, sour...and sometimes fuzzy tastes of Dandies e-liquid so much, that we were pretty much forced to develop these flavours in salt nicotine form! Dandies Salted combines the candy flavours love from this line with smooth salt nicotine, in this line you'll find Fuzzy, Jolly, Rainbow and Bubble waiting to be vaped!
Dandies Salted are available in 30mL bottles with 10mg, 20mg and 40mg salt nicotine strengths available. All Dandies Salted flavours are blended with a 60VG/40PG ratio allowing for great flavour and a satisfying throat hit.
The Flavours
The flavours you'll find in Dandies are unique recipes we've created ourselves! We're confident you'll find one that's a new favourite.
Fuzzy uses a peach flavour base and a mix of sweet and sour to recreate the taste of your favourite peach dandies. The sweet and sour mix hits on the inhale, with the strong peach notes coming as you exhale and end up dominating the aftertaste. Fuzzy is an excellent choice for lovers of fuzzy peach.
Jolly is an excellent description of how you'll feel when the authentic taste of watermelon washes over your palate. This isn't a sour watermelon recipe. Instead, we've done our best to make you believe your vaping real watermelon juice (not just watermelon e-juice!)
A fresh new way to taste the rainbow! With tastes of orange, purple, green, red, and yellow, this sweet vape juice is a great choice for vapers looking for a flavour adventure. If you like your flavours sweet and fruity, then this mystery e-liquid will set you up for a wonderful experience.
Nailing that chewy, bubbly e-juice flavour can be difficult, but we think we've perfected the recipe with Bubble! Our current favourite Dandies flavour, Bubble, not only mimics the taste of pink watermelon but also provides a very satisfying mouthfeel. You may forget you're vaping e-juice instead of chewing real bubblegum!
Conclusion
Dandies
Salted is the perfect choice for vapers looking for tasty, high-quality, tangy and sweet vape juices that focus on authentic flavour instead of just being sweet. They are a great choice for vaping enthusiasts looking for the best flavours on the market!