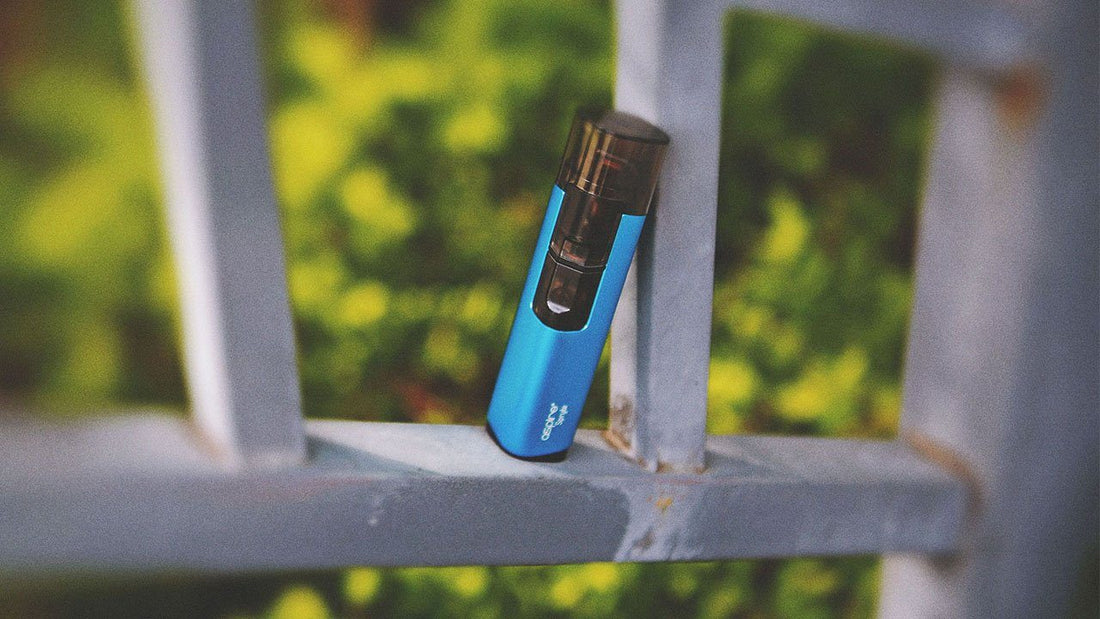 Aspire - Spryte AIO Kit Review
The Aspire Spryte AIO Pod kit is special. If you are looking for a vape that stands out, this is what you are looking for. This is one of the most compact and flexible vape kits available. It's a nice low cost AIO pod kit that you're going to love. We put it under the microscope to take a closer look at it:
Specifications
Two Coil Options
Mouth to Lung Vape
Adjustable Airflow
2ml Refillable Pods
One Button Operation
650mAh Internal Battery
What's Inside The Box
1 Spryte device
1 Silicone seal
1 Micro USB Cable
1 Warranty Card
1 User Manual
2 Extra O rings / 2* coils
1.8Ω regular BVC & 1.2Ω compatible with Nic Salts
Design
It's unlikely that you'll find a bad version of an Aspire product, and the Spryte is really well designed.  I had no problem changing the coils and modifying the airflow. Filling like most pod kits is a bit tricky - we really should find a better way than a silicone cap - but at least it's plugged in and most juice bottle tips fit. The Spryte is very pleasing to the eye – light as a feather, but with a sturdy build thanks to its alloy body, it comes in a variety of colours.
Vapour Production
The Aspire Spryte AIO Pod Mod Kit is known to deliver consistent vapour efficiency. This device is highly affordable, it will not produce as much vapour as the vapes on the market that sell for several hundred dollars. However, it certainly holds its own and is a great choice for beginner vapers or vapers who are looking for a reliable pod vape without breaking the bank. Vapour is always thick and well cooled. It rarely tastes burned unless the device is used improperly.
Performance
Two coils are included with the Spryte, a 1.8ohm rBVC designed for freebase (regular) e-liquid and a 0.6ohm NS BVC coil made for use with salt nicotine. Freebase e-liquids tend to feel stronger and have a sensation closer to that of a cigarette while salt nicotine is smoother allowing for a higher intake of nicotine. I'd recommend trying both coils to find which type works best for you.
Battery Life
The rechargeable battery of this pod vape is 650 mAh, which is above average for a model of this size. Typically, the device of this size is about 350 mAh. The higher the mAh, the longer the battery lasts. This is an ideal pod vape for mobile use, because you can be sure that it will not die after a few short sessions. It can produce a constant power of 12 watts.
Verdict
The Aspire Spryte is an amazing kit. It's perfect for a brand new vaper and adds a little more to the table for the more established among us who need a very compact kit that you can put in your pocket while on the go. 
If you're still reading at this point then there's a good chance this product is exactly what you're looking for. Check out the Aspire - Spryte AIO Kit product page and order yours today. You owe it to yourself!