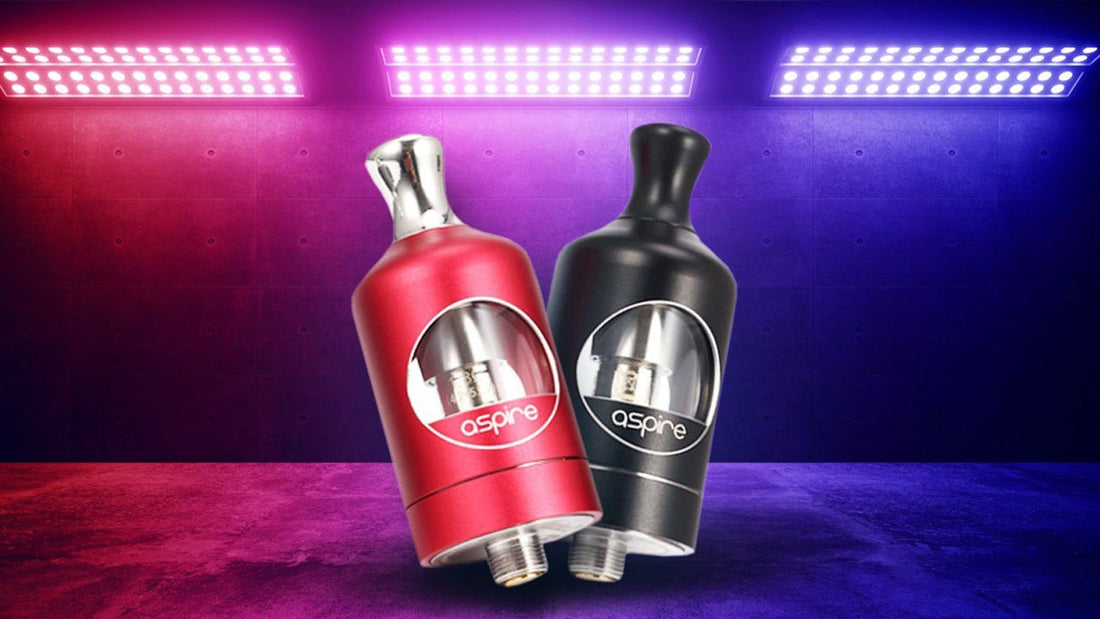 Aspire Nautilus 2 Review
If your primary concern in a vape juice tank is a design and build dedicated to top-notch MTL performance, then the Nautilus 2 should be a primary contender for your next e-liquid tank. It has a great build to optimize quick vapour delivery to your mouth and lungs, which helps you get the freshest, strongest flavour from your preferred vape juice.
If you're looking for a vape juice tank upgrade (or maybe just something different than what you have), read on to see how the Nautilus 2 could meet your vaping needs!
What's in the Box
1 x Nautilus 2 Tank
1 x Replacement Glass
1 x Coil - Aspire Nautilus 2 0.7 ohm
1 x Coil - Aspire Nautilus 1.8 ohm
8 x Replacement O-Rings
1 x Replacement Drip Tip
1 x User Manual
Design
From build size to integrated features, the Nautilus 2 does a fantastic job setting itself up to be a unique option among e-juice tanks. It features a particularly short vapour path, which means freshly made vapour is delivered to your lungs in less time and while making less contact with the internal components of the tank.
The 22x53mm size and 510 threading mean that the Nautilus 2 is going to physically attach on most box mods with minimal chance of overhang. The aluminum and steel build gives it a pleasant aesthetic and feel, while the specialty cape provides a mouthpiece specifically designed to make it easy to pull satisfying puffs from the tank.
The capacity of the Nautilus two is pretty petite at 2mL of juice, but it features one of the easiest top-filling methods on the market. The mouthpiece easily unscrews and you have immediate access for a quick refill, ideal for those who are heavy vapers or those that frequently vape while on the go.
Performance
Low-wattage vapers will rejoice at the performance of the Nautilus 2. It comes with two coils: one being a 0.7ohm coil (which is preinstalled) and the other being a 1.8ohm coil. The wattage requirements for both are surprisingly low, with requirements at about 15W and 12W respectively. Even pen-like box mods (and some pure vape pens) will be able to tackle the Nautilus 2 without much trouble.
If you happen to dislike both of the coils included in the kit, the Nautilus 2 is compatible with all Nautilus coils, so feel free to mix and match to your heart's content. Just be cautious and make sure that the power requirements of the coils you're using do not exceed your devices output capabilities.
You'll also find an extensive airflow control system at the base of the tank. It supports five different airflow settings, which is ideal for getting the consistency, temperature, and flavour of your vapour exactly how you'd prefer.
The performance of the Nautilus 2 is superb, and we're certain that low-wattage vapours will be blown away by the taste and vapour production!
Conclusion
The Nautilus line of tanks set the gold standard for MTL vaping and the Nautilus 2 does NOT disappoint! You've got a short vapour path, a specialty mouthpiece, a high-quality build, and excellent coils that work magic with bringing out the flavour in your favourite vape juices.
High-wattage vapers, however, may be a bit disappointed. The included coils are very much intended for low wattage, MTL vaping. If you prefer a warmer vape filled with large clouds, a sub ohm tank is sure to be more your speed.
Those that like to switch between freebase and salt nicotine should be excited to see the two included coils. The higher-resistance coil is fantastic for salt nicotine, while the sub-ohm coil will be your best bet for freebase vape juices.
If you find yourself to be a low-wattage vaper who enjoys both freebase and salt nicotine vape juices, you will absolutely fall in love with the Nautilus 2.
Convinced by our review? Head over to the Nautilus 2 product page to start shopping!