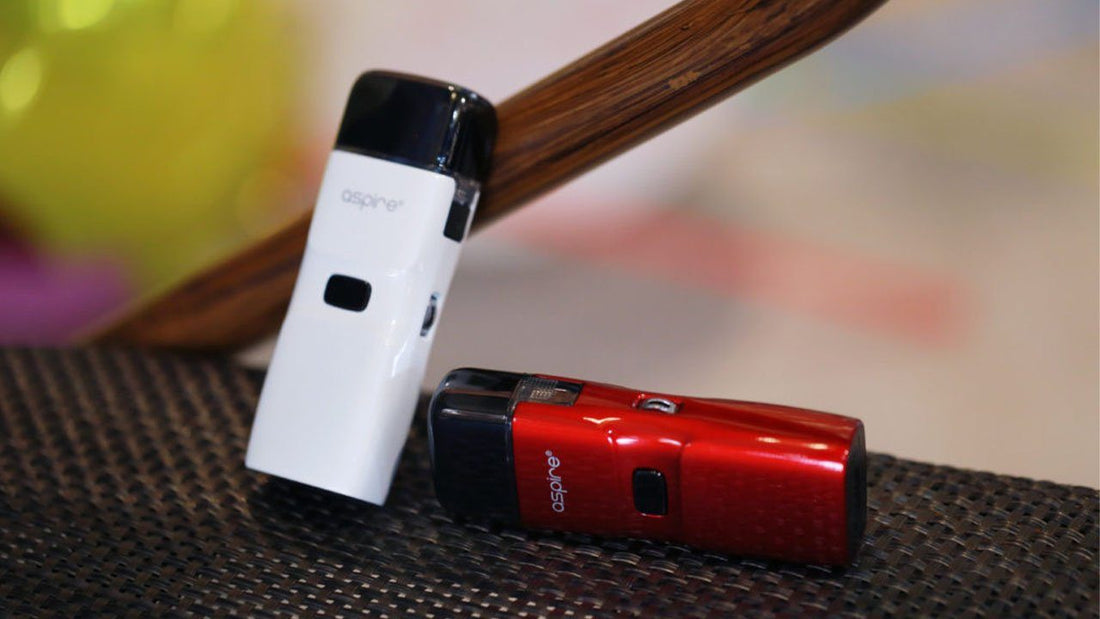 Aspire - Breeze NXT Starter Kit Review
The Aspire Breeze NXT is the latest version of the highly successful Breeze line. The NXT upgrades the Breeze with a juice capacity of 5.4 ml and has new 0.8 ohms mesh coils. It is equipped with an integrated 1000 mAh battery and has an automatic draw and a dedicated fire button. There is a side-mounted air flow dial that ranges from MTL to restricted TLD, as well as an exposed side filling port for the pods.
Specifications
Size: 96mm x 35mm x 20.5mm
Direct Voltage Output
LED Battery Life Indicator
Zinc Alloy Construction
1000mAh Built-In Battery
5.4mL E-juice Capacity
Draw-activated and Button-activated Firing
What's in The Box
1 x Aspire Breeze NXT
2 x 0.8ohm Mesh Coils
1 x Micro USB Cable
1 x Aspire Breeze NXT Pod
1 x User Manual
Design
The Aspire Breeze NXT has a similar footprint to the original Breeze and the second Breeze. It is 96 mm x 35 mm x 20.5 mm and weighs approximately 75 grams with juice. It is only one millimetre larger than the Breeze 2, and although its weight is almost the same, the NXT contains 2.4 ml more liquid. It also has a mouthpiece and removable dust cap similar to the others, but its body is more ergonomic, with quick button firing. The satin aluminum finish of the other Breeze models has been replaced with a polished body that looks and feels good from the side.
Flavour Performance
The vape is warm and the flavour is very pronounced at first because the Breeze NXT uses the bypass mode. It is just too hot to do a strict MTL. But since the NXT uses bypass mode, the output will start to decrease as the battery discharges. This means that the heat will decrease as the battery runs down. If you have medium or low power consumption, you can achieve a convenient MTL by decreasing the air flow.
Battery life
The NXT's 1000 mAh battery life is about the average size of the device. It will withstand one day of heavy use and up to two days of moderate vaping. It charges via a micro USB port on the side of the device, but I would like it to have a USB-C instead. The NXT has a through-charge and can stand upright while charging. The LED flashes red as soon as the battery is below the threshold. During charging, the power button LED indicates the level at which the charge status is.
Green: 3.8 V and above
Blue: 3.5 V to 3.8 V
Red: 3.5 V or less
Verdict
I heard a lot about NXT before I used it, so I had expectations. On one hand, those expectations have been met. On the other hand, not at all. I don't think it's as good as I've heard. However, it has a lot of advantages, with a large juice capacity and easy-to-install mesh coils that provide excellent flavour.
If you're still reading at this point then there's a good chance this product is exactly what you're looking for. Check out the Aspire - Breeze NXT Starter Kit product page and order yours today. You owe it to yourself!