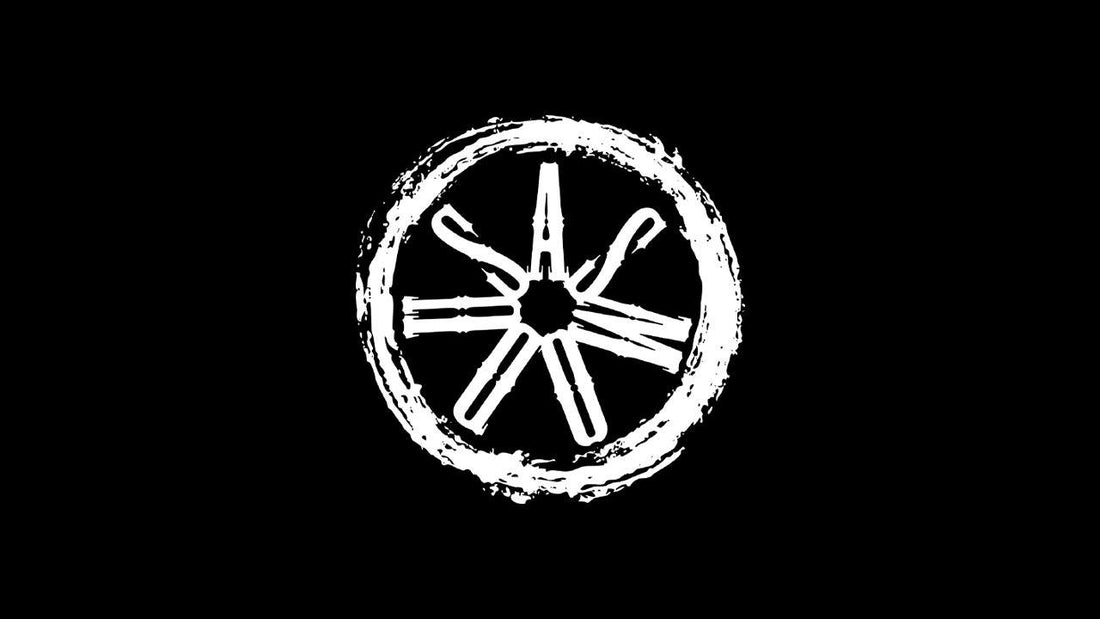 Asmodus Amighty Review
The gods have heard your plea for a robust, versatile box mod, and they have sent down Asmodus Amighty to answer your prayers. You'll find compatibility with several different kinds of batteries, precision heat control, and variable resistance options. Of course, this is just a snippet of what the Asmodus Amighty has to offer, so let's take a closer look!
What's in the Box
1 x Asmodus Amighty
1 x Micro USB Cable
1 x 18650 Adaptor
1 x User Manual
Look and Feel
The Asmodus Amighty is an excellent middle-ground between feeling solid and comfortable in your hand without being too bulky or noticeable. The forward-facing plate of the body is textured to provide superior grip, while the firing button is right where your thumb would naturally rest, which makes taking hits easy.
When you're not actively vaping, the digital display is bright and easily read, which is fantastic for managing the plethora of customizable features the Asomodus Amighty has to offer. You'll see watt power settings, current temperature, battery levels, and all other kinds of important information that veteran vapers have come to expect for higher-quality box mods.
If you have several different tanks or other attachments you plan on using, the Asmodus Amighty is well equipped to handle them. It features 510 threading and has the power and resistance requirements to be compatible with most vape tanks, as well as a variety of dry herb and wax concentrate attachments.
If you want specifics, most 30mm tanks fit quite comfortably onto the Asmodus Amighty without looking too bulky or unnatural once connected. For vapers that enjoy their box mod to look sleek with all different kinds of oil tanks, the Asmodus Amighty is a great fit.
Performance
Though the pricing of the Asmodus Amighty is mid-ranged, it will feel like a high-end device. The precision heating features make it easy to make cool, tasty vapes or giant, hot clouds of vapour that will fill a room quickly. Even when you're not taking a hit, it will remain on standby for up to a minute so you don't feel like you have to rush between hits to keep the device at temperature.
The Asmodus Amighty supports vaping down to 0.1ohms, which will be great news for experienced vapers who enjoy sub-ohm vaping without having to crack open and tinker with their box mods. The entire vaping operation is powered by the GX-100UTC and is equipped to accept regular firmware updates.
The 1-100W power range makes the Asmodus Amighty a good candidate to support more power-hungry attachments like dry herb and wax concentrate attachments, though the typical battery life will be much, much lower than when compared to using vape oil tanks.
Speaking of the battery, one of the outstanding features of the Asmodus Amighty is its battery life, specifically when using a 21700 battery (though with the included adapter, it can make use of 18650 and 20700 batteries, too). If battery life is a priority feature for you, then plugging in a 21700 battery will blow you away with how long the battery lasts.
Final Verdict
The Asmodus Amighty is an excellent choice for beginner and veteran vapers alike. Beginners will love how easy the device is to use, and the OLED screen makes it easy to navigate unfamiliar features. Veterans will love the wide range of wattage options, temperature support, and variable resistance ranges.
Vapers that may have started with a lower-end box mod looking to upgrade should take a hard look at the Asmodus Amighty. Its suite of features, comfortable compatibility with a wide range of oil tanks, impressive battery life, and reasonable price range makes it an enticing selection in a crowded field of box mods.
If you've made it through our entire review, there's a good chance that this is the perfect mod for you! Check out the Asmodus Amighty product page to shop now!