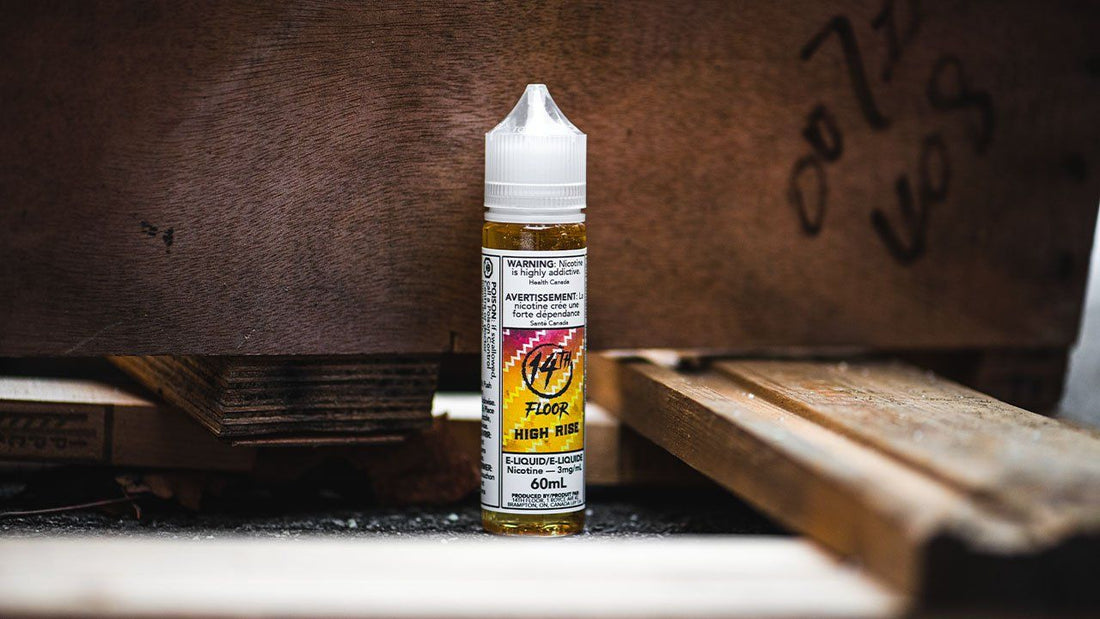 14th Floor E-Liquid Review
14th Floor is a newer brand in the world of vaping, but it has already established itself as a premium vape juice brand. They focus on sweet, complex recipes to create truly unique flavour experiences. As the brand continues to grow in popularity, expect to see more flavours start to pop up!
14th Floor e-liquids come in 60mL bottle sizes and are available in 0mg, 3mg, and 6mg freebase nicotine concentrations. The VG/PG ratio is 80VG/20PG, which places a special emphasis on easily creating monstrous clouds of vapour.

The Flavours
The flavours that 14th Floor provides are unique concoctions that provide a great avenue for putting a new spin on an old habit.
High Rise is the first blend from 14th Floor, and we are huge fans. The tasting notes are blends of vanilla bean and creamy goodness with sweet notes. . High Rise is an excellent choice for vapers looking for a complex, satisfying taste mixed in with gigantic vape clouds.
Conclusion
While still a growing brand, 14th Floor is quickly making a name for itself. Their current e-juice, High Rise, is a must-have for any vaper wanting a complex, dessert-like flavour.
Has our review convinced you? Check out the High Rise product page to grab a bottle now!