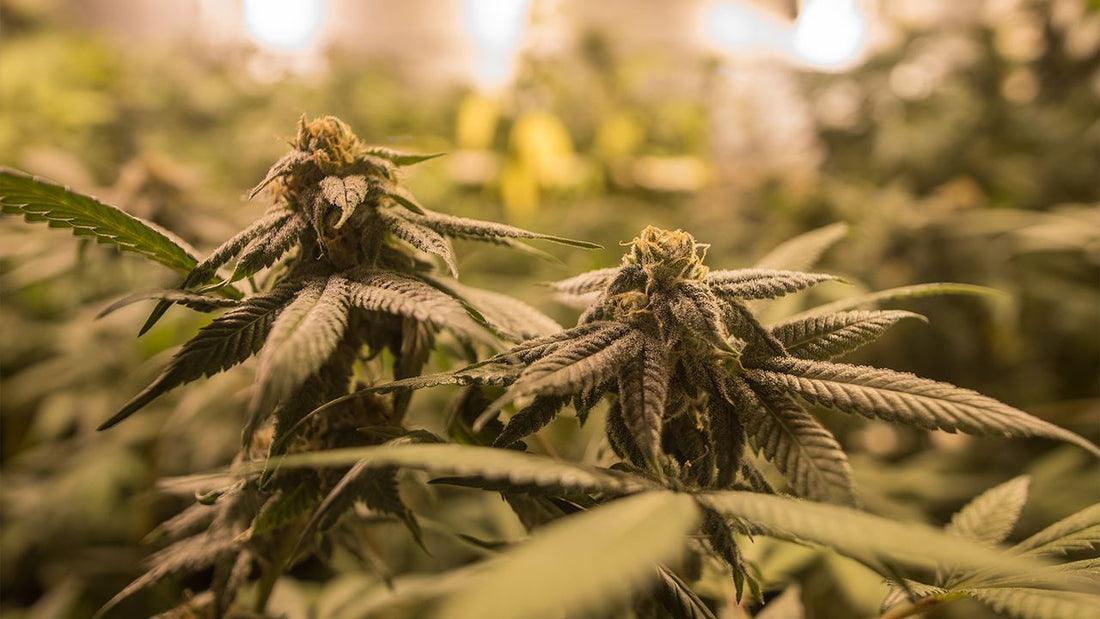 Buying Directly from Producers in Ontario has a Strange Catch…
This spring, Ontario will start to see farm-gate cannabis retail: much like a vineyard or brewery, customers will be able to go to a growing facility and buy weed directly from the producer.
It seems simple enough, but there's a strange twist: producers will be legally required to first sell their cannabis to the Ontario Cannabis Store (OCS), the province's government-owned monopoly wholesaler, then buy it back from them before it can be sold on to the consumer.
The OCS could not say what the resulting markup would be or how much it would raise the price for consumers, though an email response states they are "… working to finalize details on how onsite retail stores (even despite covid 19 concerns) will operate and will share these with federally licensed producers in coming weeks."
Under provincial law, producers can only sell cannabis intended for sale in Ontario to the OCS, and retailers can only buy cannabis from the OCS. There is no exception in the law if the producer and retailer are operated by the same company at the same location.
"If you have a farm-gate store and there's no minimum price, what do you need the wholesaler for?" asks cannabis lawyer Matt Maurer.
"I can't think, sitting here, off the top of my head, in a sort of fictional transaction, not a physical transaction, what is the point of a markup? If that is what is going to happen solely to get around the existing legislation, which requires it to be purchased from the OCS, then what is the markup for? What is the rationale behind it?"
Cannabis lawyer Trina Fraser points out that legal cannabis is still having problems competing with lower prices in the illegal market.
"If they are saying they intend to mark it up the same as if we'd taken physical possession, that I have an issue with," Fraser says.
"It starts to get difficult to understand what the policy justifications for that are when we're obviously struggling to displace the illicit market and match pricing, among other things, and you're now charging for a service you're not even providing, which is physical distribution."
Finance ministry spokespeople did not respond to questions about what purpose the rule seemed to serve, or why the system is different from the one used for alcohol.
"The Cannabis Licence Act, 2018 states that retailers can only sell cannabis purchased from the Ontario Cannabis Store," spokesperson Emily Hogeveen wrote. "The government will provide licensed producers with details in the future."
Sales of wine or beer from production sites don't work this way in Ontario — sales, though taxed and regulated, happen without a middleman.
Wineries, for example, sell directly to the consumer, though sales have to be reported to the LCBO, and prices can't be lower than the LCBO's for any given item, the Winery and Grower Alliance of Ontario's Aaron Dobbin wrote in an e-mail.
Jordan Sinclair, vice-president of Canopy Growth, defended some level of markup.
"They still have to maintain the infrastructure of the OCS, and the farm gate is a part of that," he says.
"They're administering the entire market. They're administering the inventory, they're managing data, they're managing the flow of cannabis back and forth. Obviously, there's a logistical difference when the cannabis stays on-site, but that doesn't change the fact that it's cannabis being sold in the province of Ontario."
What are your thoughts on this news? Let us know in the comments below! Don't forget to check out our collection of Cannabis vaporizers and accessories at https://vapemeet.ca/collections/vaporizers